TOP 10 Easy Baked Fish Recipes
Easy Baked Fish Recipes Is a Great Dinner Option for Busy Weeknights!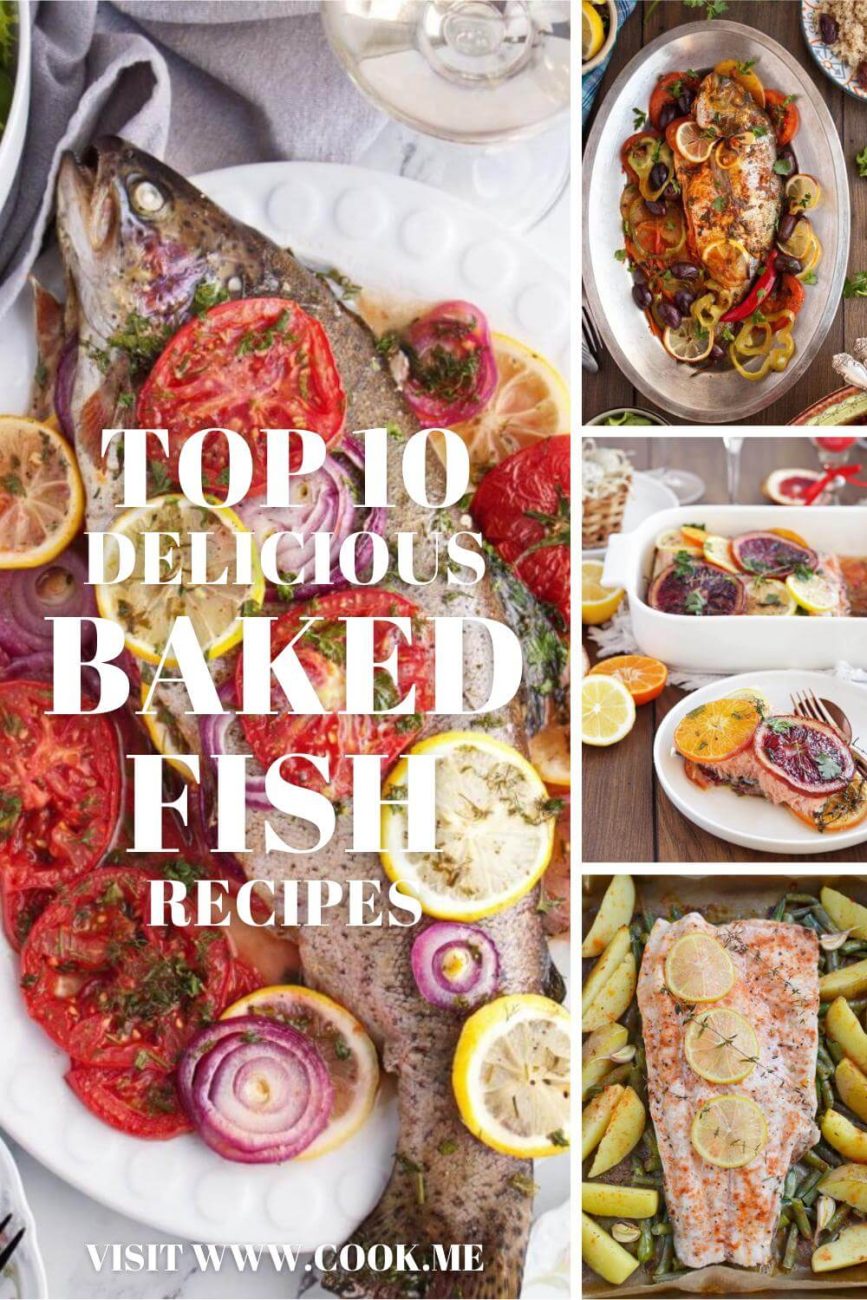 This Easy Roasted Whole Trout is a showstopper which you should make next time you're feeding a crowd. It is super easy to make too so you can prepare it in advance and cook it while your guests are settling in. Or you could prepare and cook the fish in…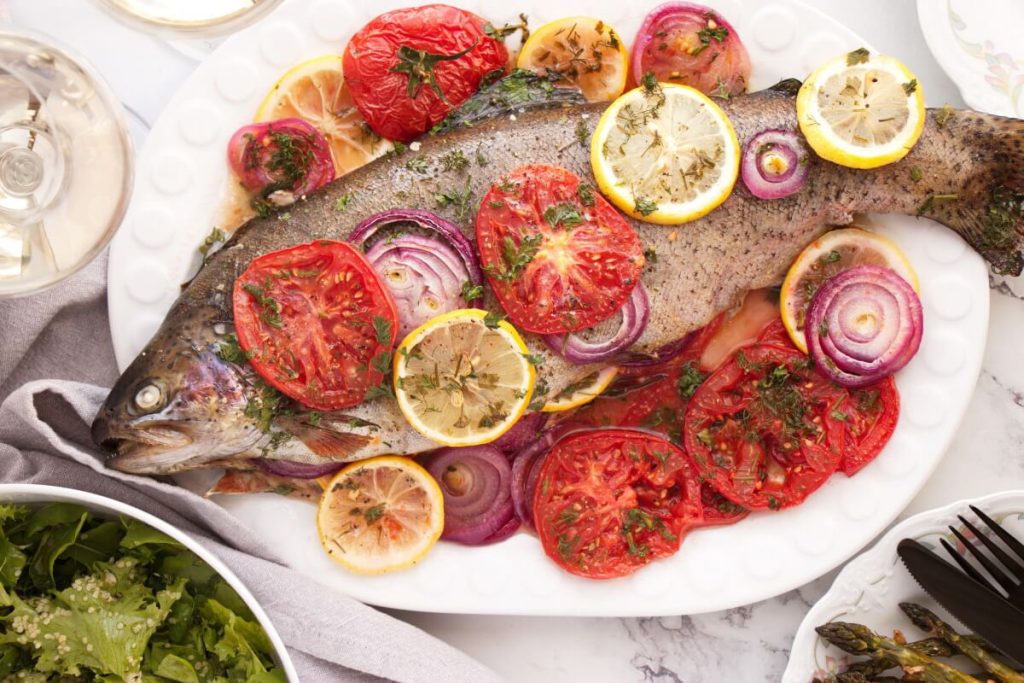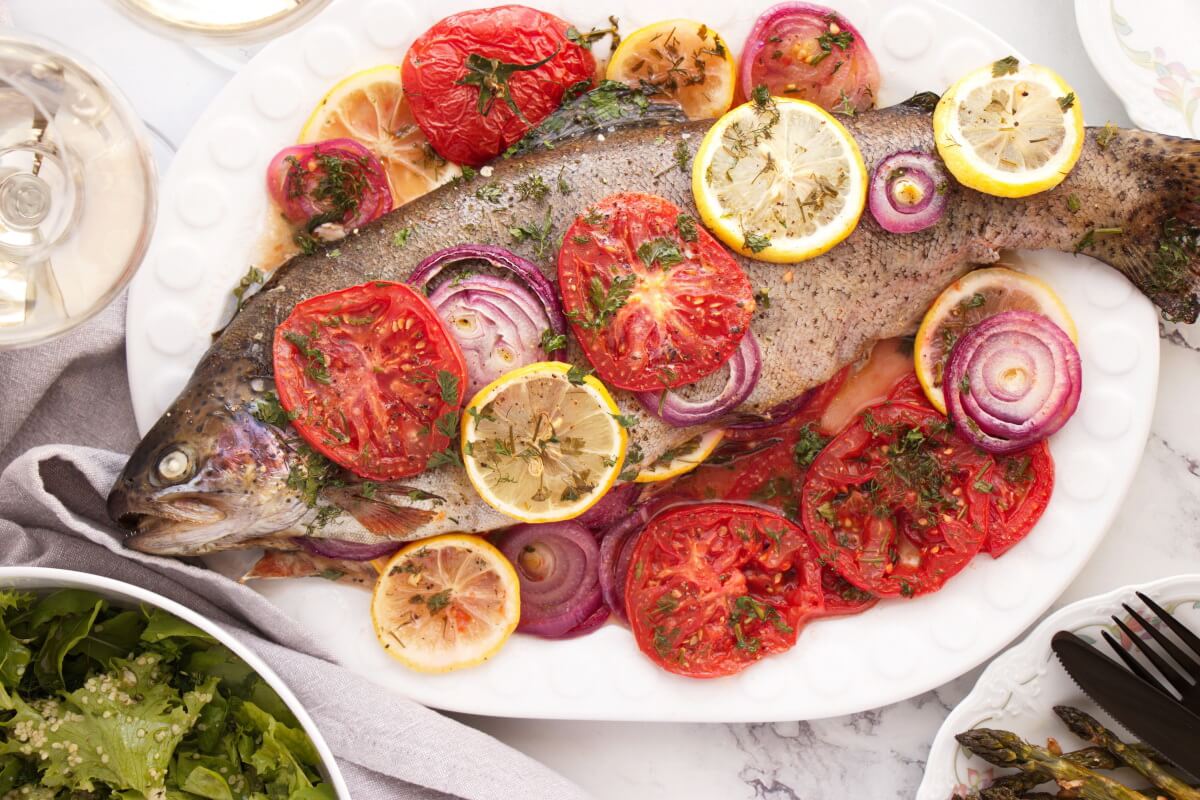 Ingredients for Easy Roasted Whole Trout:
1 Red onion
4 Tomatoes
1 Lemon
1 bunch Fresh dill
1 bunch Parsley
3 tbsp Olive oil
1 x 1.5 kg Trout
Sea salt
Black pepper
50 g Unsalted butter
This Slow Roasted Citrus Salmon is not just for fancy dinner parties but ideal for family dinners too. Most children can be quite picky when it comes to fish and seafood and I believe this recipe breaks all misconceptions. Salmon fillets cooked in olive oil with lemons, blood oranges, tangerines,…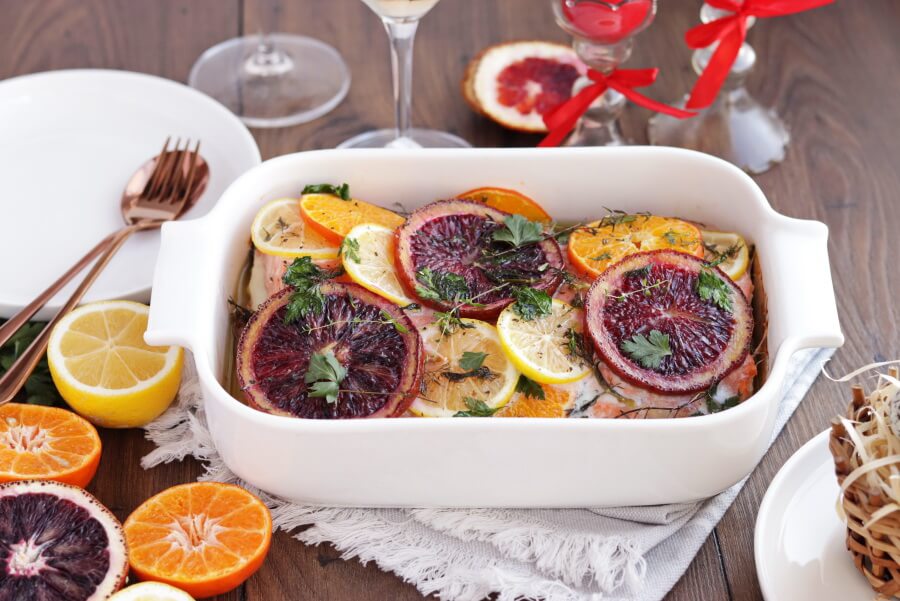 Ingredients for Slow Roasted Citrus Salmon:
1(1½ pound) piece of Salmon
2 Lemon
1 Blood orange
1 Tangerines
4 sprigs Fresh thyme
¼ cup Parsley
¼ cup Fennel fronds
1 cup Olive oil
Salt
Black pepper
This Moroccan Baked Fish Tagine with Potatoes, Carrots, Tomatoes and Peppers has everything a baked fish should have. Cooked in a baking dish, I use 2 whole fish to feed my family, along with potato slices, tomato slices, green pepper rings and whole chilis and an absolute array of herbs…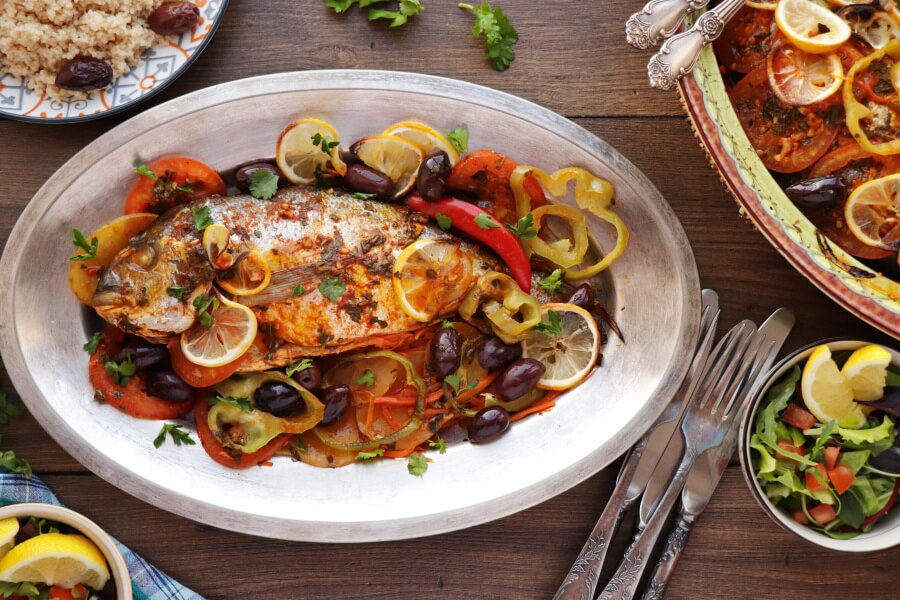 Ingredients for Moroccan Baked Fish Tagine with Potatoes, Carrots, Tomatoes and Peppers:
1-2 whole Fish
2 Carrots
2 Potatoes
3 or 4 Tomatoes
2 Green bell pepper
1-2 Hot chilli pepper
1-2 Lemon
Salt
Ginger
Black pepper
1 handful Kalamata olives
2 tbsp Parsley

FOR THE CHERMOULA:
1 bunch Cilantro
4 cloves Garlic
2 tbsp Ground paprika
1 tbsp Cumin
1 tsp Salt
1 tsp Ginger
½ tsp Cayenne pepper
¼ tsp Saffron threads
3 tbsp Vegetable oil
2 tbsp Lemon juice
I love visiting the fishmonger and the last time I bought some flounder he gave me this Baked Stuffed Fish Fillet recipe to try. It might just be the best visit I have ever made and he was also more than happy for me to share it with you! His…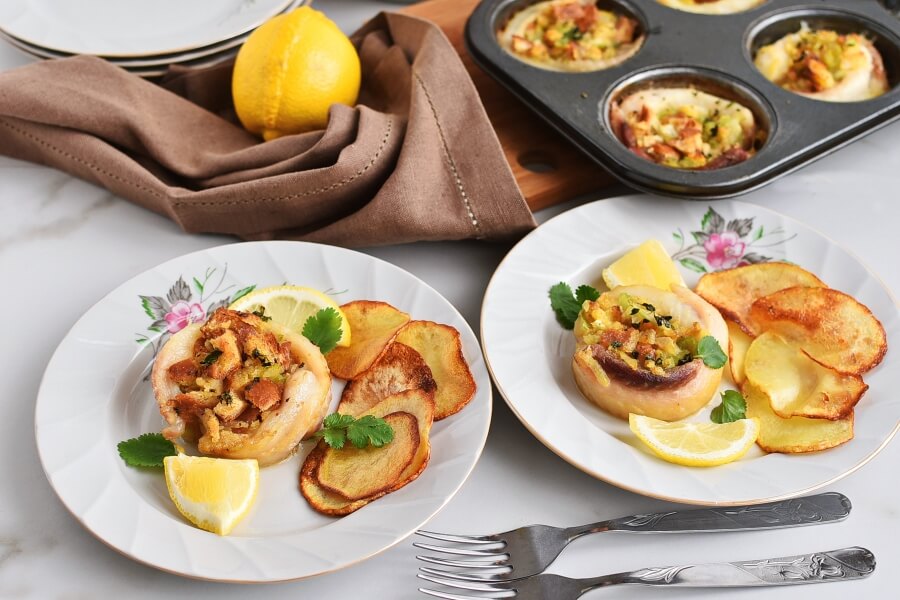 Ingredients for Baked Stuffed Fish Fillet:
1½ – 2 pounds White fish fillets
Salt
3 tbsp Onion
½ cup Celery
3 tbsp Butter
1 tsp Salt
⅛ tsp Black pepper
1 tsp Dried sage
3 cups Bread
3 tsp Butter
Parsley
Lemon
This Parchment Pouch Fish Dinner is a gorgeous fish dish to serve to your guests that will have everyone very impressed with your new kitchen finesse. Wrapped and baked in parchment paper, I suggest using barramundi fillets that are the perfect texture for this kind of cooking method. Fill pouches…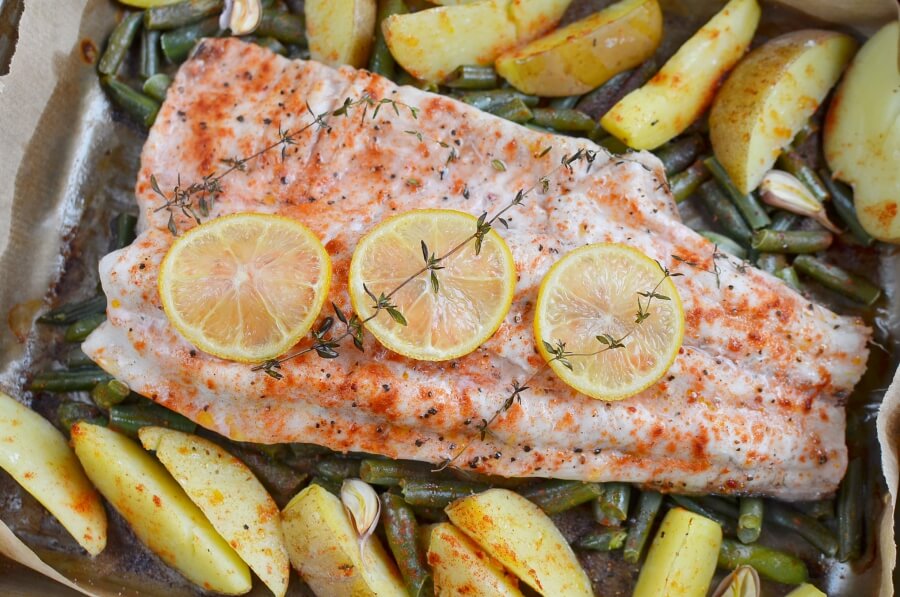 Ingredients for Parchment Pouch Fish Dinner:
1 (6 oz) fillet Barramundi
2 cups Potatoes
2 cups Green beans
2 cloves Garlic
1 tbsp Olive oil
½ tsp Sea salt
½ tsp Black pepper
½ tsp Ground paprika
1 Lemon
3 sprigs Thyme
Greek Baked Bonito With Herbs & Potatoes is inspired by a dish I ate in a taverna in Rhodes one evening. I was part of a group of 6 and the restaurant suggested that we share a whole fish between the table. I will never forget the simple yet exquisite…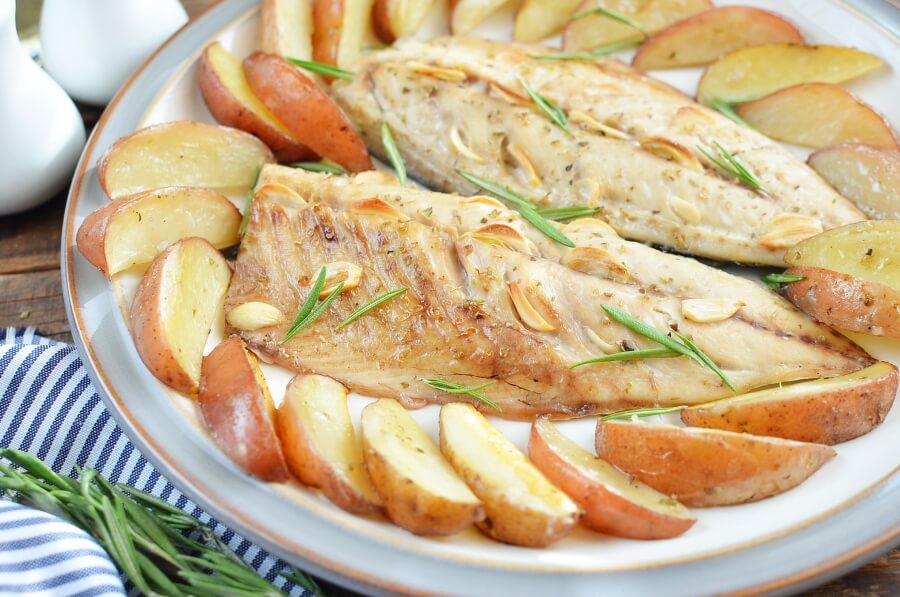 Ingredients for Greek Baked Bonito With Herbs & Potatoes:
1 (3 lb) Whole bonito
Sea salt
Black pepper
Greek Dried oregano
5-6 cloves Garlic
2 ½ lb Potatoes
½ cup Olive oil
2 lemons Lemon juice
1 ⅓ cups Water
Serve this Panko Crusted Oven Fried Haddock for dinner tonight! Did you know that although just simple breadcrumbs, panko originated in Japan! The best breadcrumb choice that keeps the fish moist and still gives a crunch element to outer layer of fish, instead of a mushy batter. Also healthier than…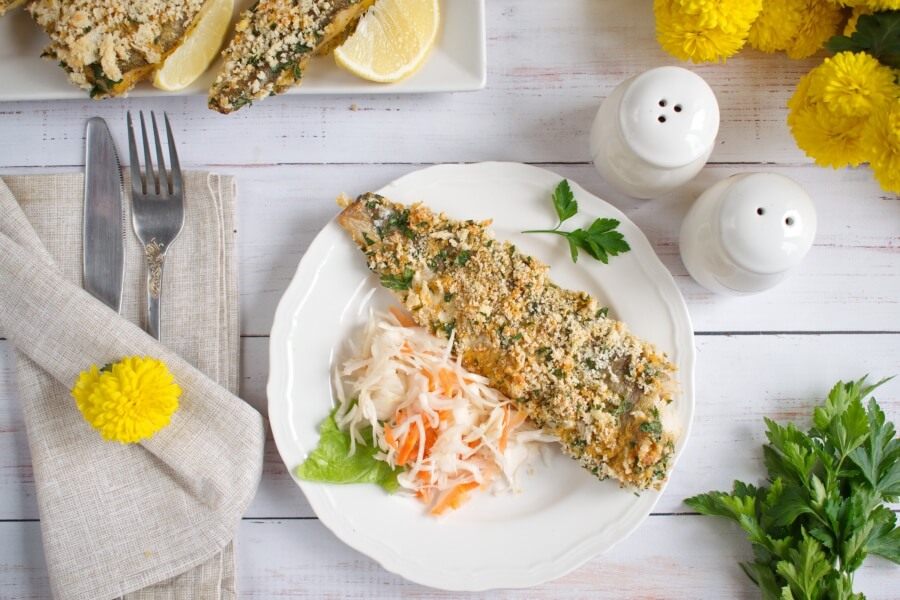 Ingredients for Panko Crusted Oven Fried Haddock:
1½ pounds Haddock
Salt
Black pepper
¼ cup All-purpose flour
1½ cups Panko breadcrumbs
3 tbsp Parsley
2 Large eggs
3 tbsp Mayonnaise
1½ tsp Creole seasoning
1 Lemon
Cooking spray
Fish is such a great low-cal nutritious food. I try to cook fish 2-3 times each week. This Baked Whiting is one of my family's favorite fish recipes. Not only is it super-quick, it's also super-tasty with slightly mediterranean flavors. Whiting is a white, round sea fish. It is a…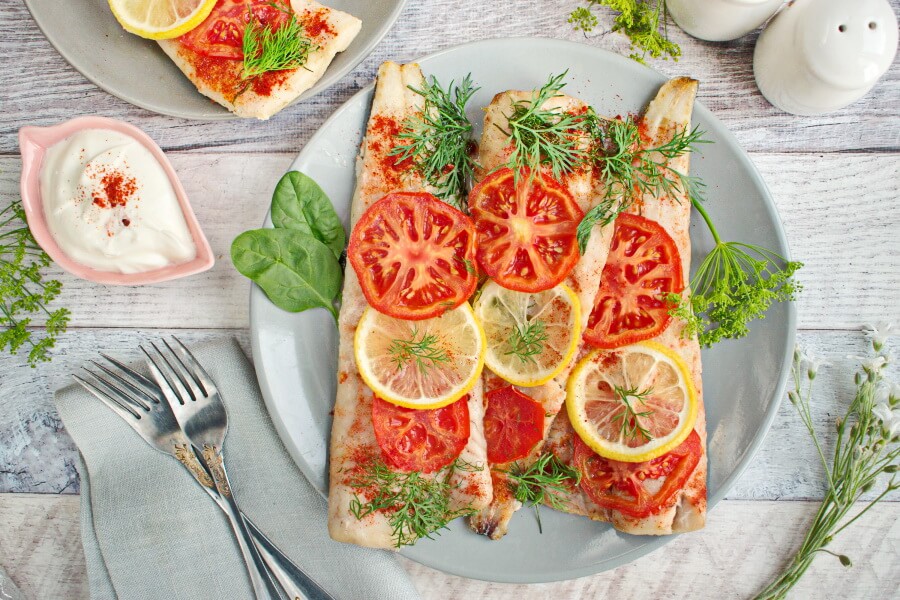 Ingredients for Baked Whiting:
4 Whiting fish fillets
1/2 cup Milk
1 tsp Garlic powder
1 tsp Onion powder
1 tsp Ground paprika
1/2 tsp Salt
5 Dill
2 Tomatoes
4 tsp Butter
1 Lemon
This Simple Fish Dish really is as simple as the name suggests! It's easy and cheesy and takes just 30 minutes to prepare. When I make this dish, I usually use whatever fish I find in season – it always works whether you use cod or haddock or hake. Start…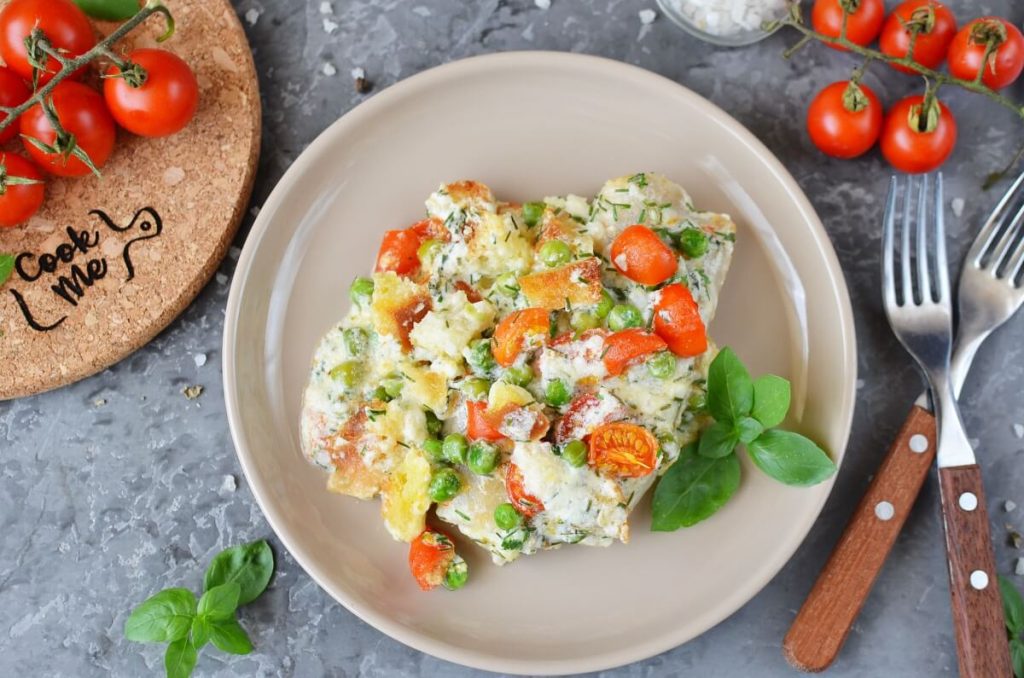 Ingredients for Simple Fish Dish :
Vegetable oil, for grasing
1 oz Butter
1 slice Bread
2 oz Cream Cheese
1 tsp All-purpose flour
4 fl oz Milk
1 Spring onions
2 tbsp Frozen peas
1 White fish fillets
6 Cherry tomatoes
My dinner parties are usually always with a theme, and this Mexican Baked Fish is a popular menu choice for a different twist on Mexican night. With all the ingredients that the best tacos should have, I use them as toppings to baked cod.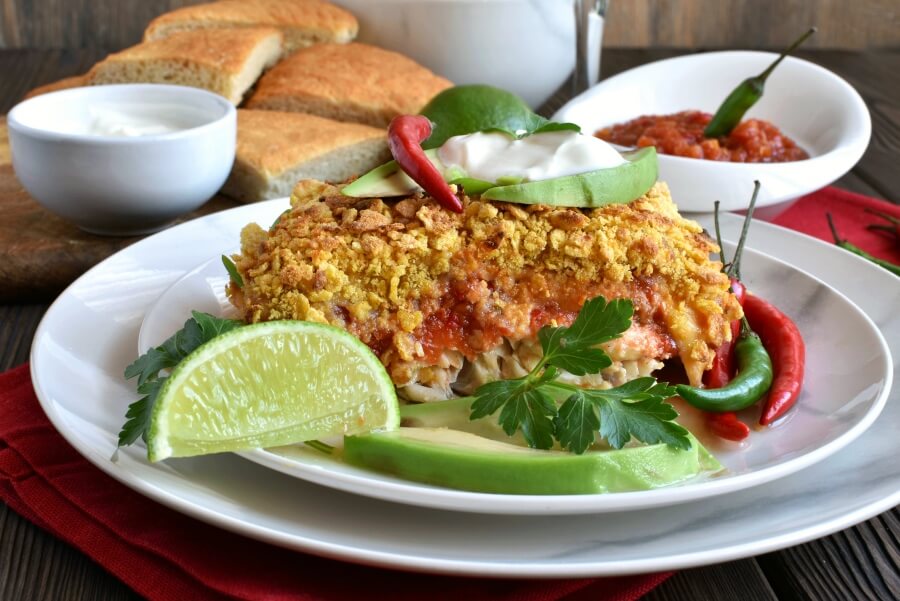 Ingredients for Mexican Baked Fish:
1 1/2 pound Cod
1/2 cup Salsa
1 cup Cheddar cheese
1/2 cup Corn chips
1 Avocado
1/4 cup Sour cream