Top 10 Easy Chicken Wings Recipes
Your Favorite Ultimate Game-day Food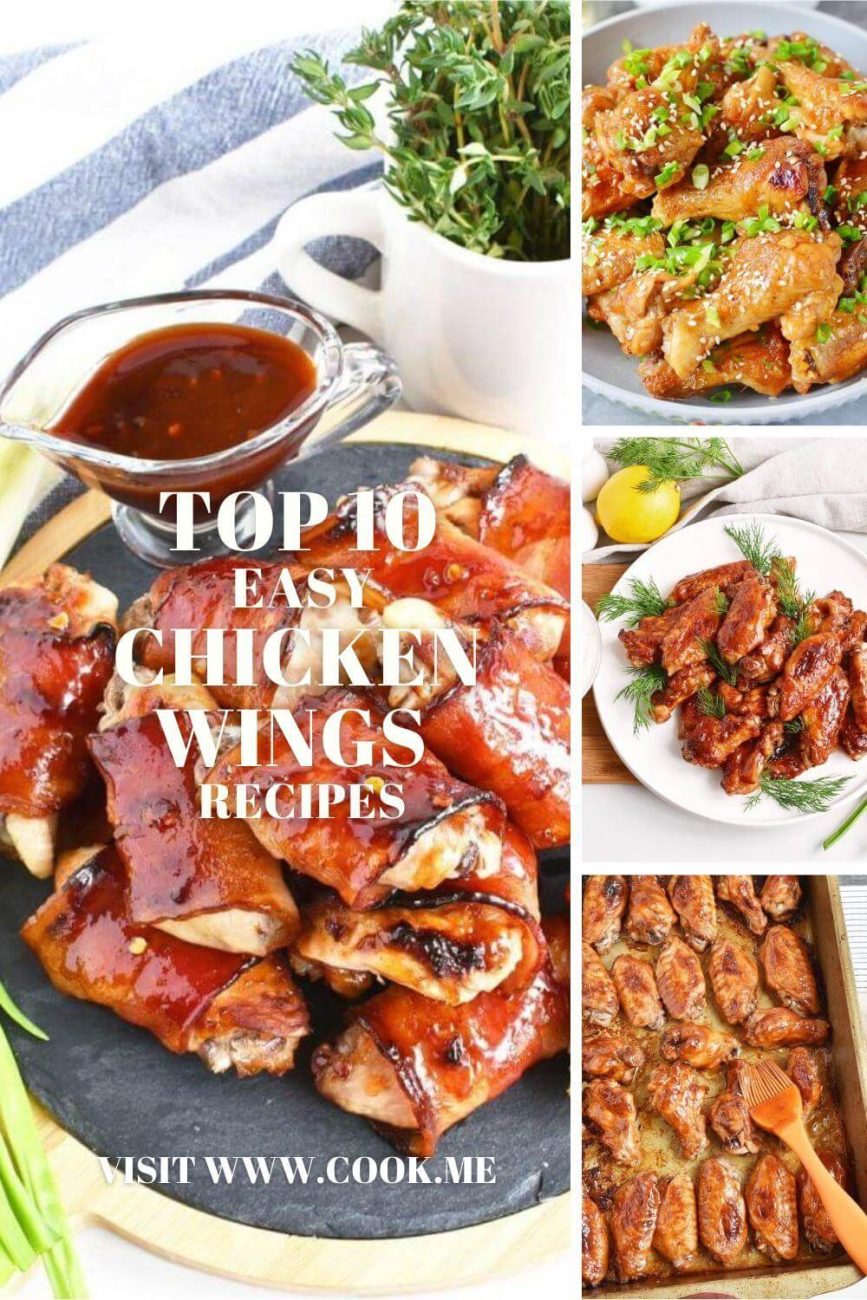 Bloody Mary Wings combine two of my favorite things – chicken wings and Bloody Marys! Because the Bloody Mary is the classic brunch cocktail of vodka, tomato juice, Worcestershire sauce and hot sauce such as Tabasco. I tend to make these when I have a crowd around for brunch and…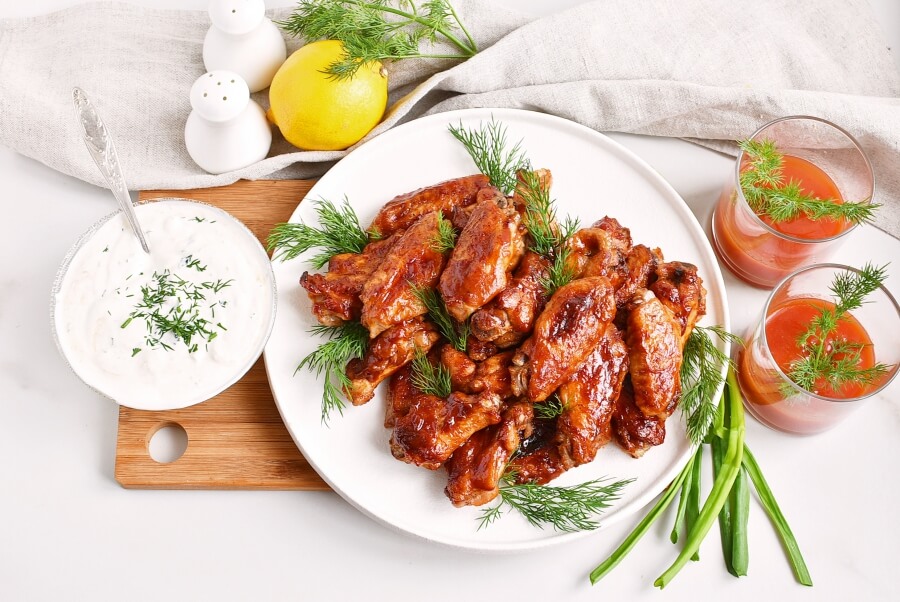 Ingredients for Bloody Mary Wings :
FOR THE WINGS:
3 lb Chicken wings
1 tbsp Vegetable oil
Celery salt
Black pepper
3 cups Tomato juice
⅔ cup Vodka
¾ cup Brown sugar
⅓ cup Hot sauce
1 tbsp Horseradish
1 tbsp Worcestershire sauce
1 Lemon
Kosher Salt
Black pepper

FOR THE DIP:
⅔ cup Sour cream
2 tsp Horseradish
2 tsp Dill
These Sunkist Wings rely on one of my childhood favorites as the main ingredient – Sunkist orange soda! Chicken wings need a lot of liquid to marinate in before cooking and this marinade combines Sunkist with hot sauce.  Start by mixing wings with orange juice, oil, chili powder, salt and…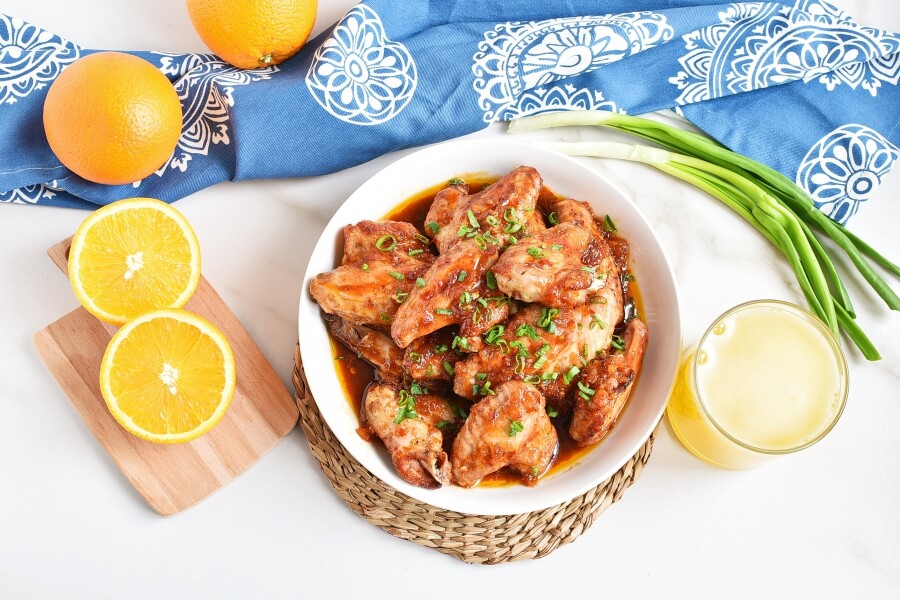 Ingredients for Sunkist Wings:
3 lb Chicken wings
½ cup Orange juice
1 tbsp Vegetable oil
½ tsp Chili powder
Kosher Salt
Black pepper
1 ½ cups
½ cup Hot sauce
¼ cup Brown sugar
¼ cup Butter
3 cloves Garlic
1 tbsp Orange zest
1 tsp Red pepper flakes
What is so good about these Korean Chicken Wings? Maybe it's the crispy battered skins on the outer layer, or the flavor balance between the sweet and the spicy from the honey and sriracha or maybe it's just that you can't go wrong with chicken wings and we've tried to…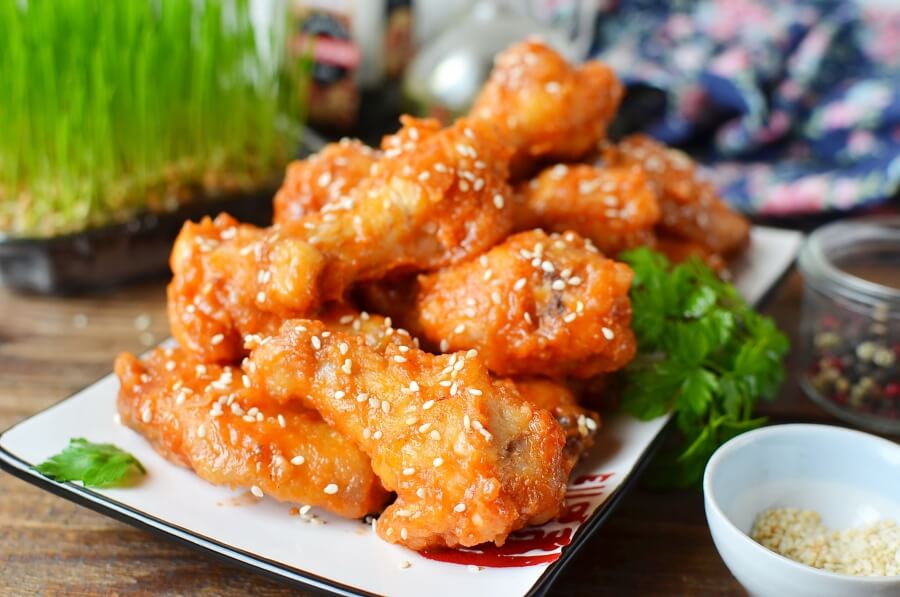 Ingredients for Korean Chicken Wings:
1½ lb Chicken wings
½ cup All-purpose flour
½ cup Cornstarch
Kosher Salt
Ground pepper
Vegetable oil
¼ cup Ketchup
¼ cup Sriracha sauce
2 tbsp Honey
1 tsp Lemon juice
Sesame seeds
These Pickleback Chicken Wings are not just full of the best flavors but full of love too and my best part is seeing my kids get their hands and faces full of this yummy sauce because messy food is always the best food, am I right? With a sweet and…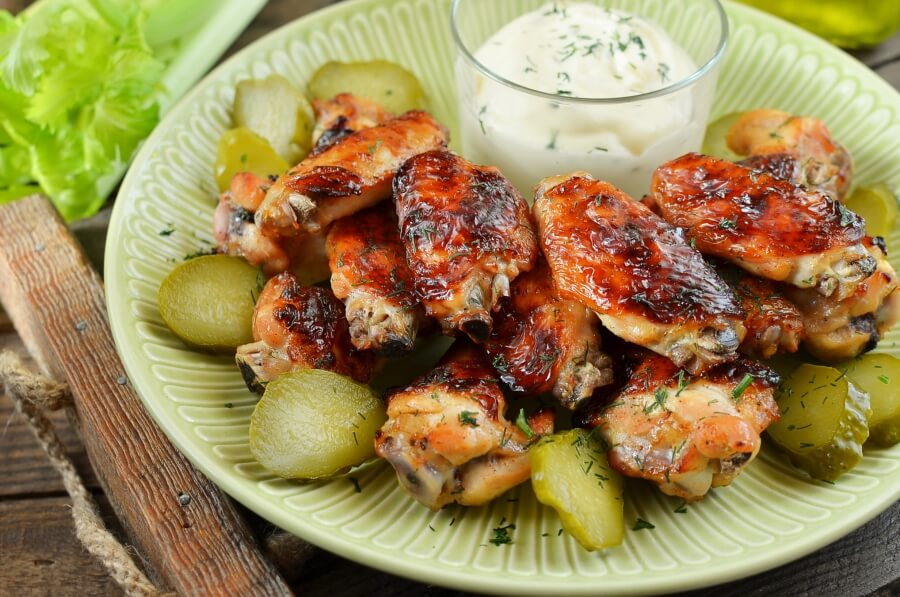 Ingredients for Pickleback Chicken Wings:
3 lb Chicken wings
1 cup Dill pickle juice
2 tbsp Bourbon
2 tbsp Honey
1 tbsp Sugar
½ tsp Onion powder
½ tsp Ground paprika
¼ tsp Cayenne pepper
Kosher Salt
Black pepper
2 tbsp Fresh dill
1 cup Pickles
1 cup Ranch dressing
This Spicy Asian Chicken Wing Marinade makes the most amazing chicken wings. The marinade is quick and simple to prepare and has a perfect combination of salty soy sauce, sweet honey and spicy chilli garlic. Start by mixing all the ingredients together in a large bowl. Reserve ½ cup of…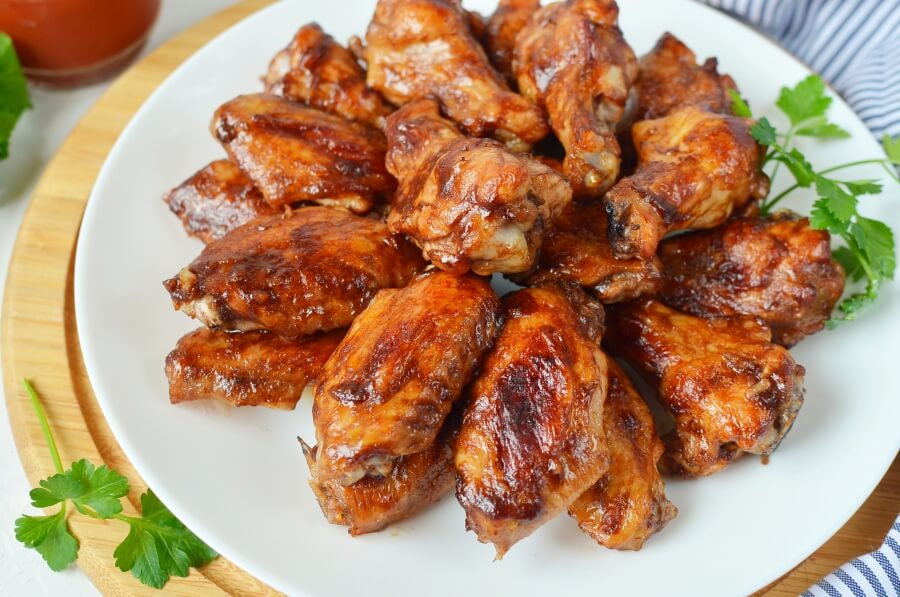 Ingredients for Spicy Asian Chicken Wing Marinade:
⅓ cup Olive oil
⅓ cup Soy sauce
¼ cup Honey
¼ cup Chili garlic sauce
Juice of 1 Lime
4 cloves Garlic
1 tbsp Ginger
2 lb Chicken wings
These Grilled Chicken Wings are super delicious and really easy to make. They're less messy than fried chicken wings too which makes them a winner. You can cook these on your oven grill or if the weather permits, you could grill them outside on your BBQ. I love the spicy…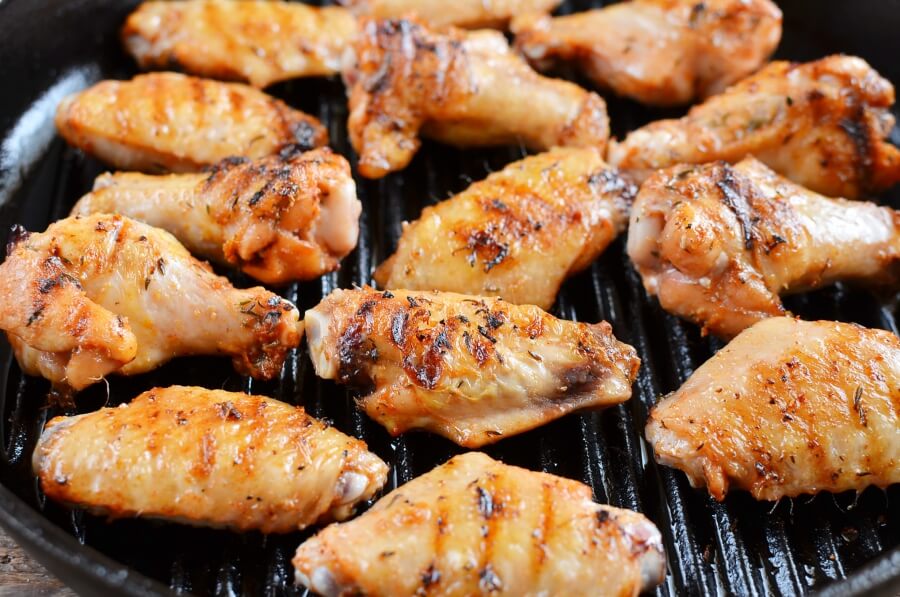 Ingredients for Grilled Chicken Wings :
Zest of 1 Lemon
2 tsp Kosher Salt
1 tsp Smoked Paprika
1 tsp Garlic powder
1 tsp Onion powder
1 tsp Dried thyme
¼ tsp Cayenne pepper
2 lb Chicken wings
Vegetable oil
I think I've found the best wings recipe with this Sea Island Wings recipe. Hot sauce, sweetened with molasses and bound with butter. Cook on a hot griddle in a homemade basting rub made from a combination of light brown sugar, salt, garlic powder, smoked paprika, pepper and olive oil….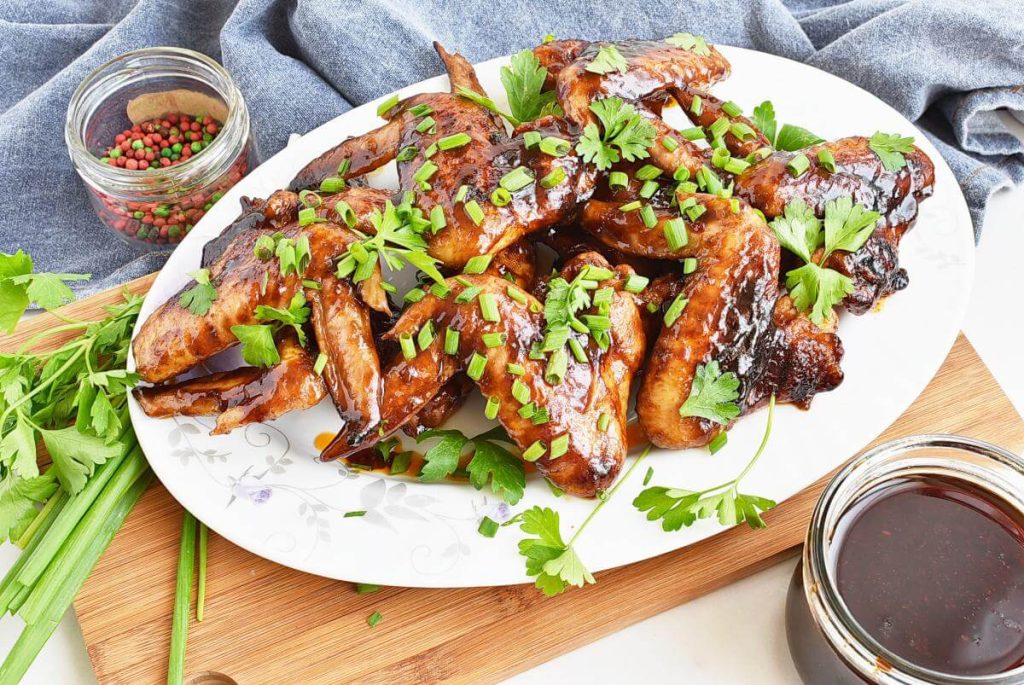 Ingredients for Sea Island Wings:
FOR THE HOT SAUCE:
1 cup Hot sauce
½ cup Molasses
4 tbsp Unsalted butter

FOR THE WINGS:
2 tbsp light Brown sugar
1 tbsp Kosher Salt
2 tsp Garlic powder
2 tsp Smoked Paprika
2 tsp Black pepper
¾ cup Olive oil
3 pounds Chicken wings
½ cup Scallions
2 tbsp Parsley
This Maple Bacon Wings is the best wing recipe on the market. Trust me. Mini chicken wings, wrapped in bacon strips and coated in a sweet barbecue, maple syrup, apple cider vinegar, brown sugar and crushed red pepper flakes sauce that just opens all your taste buds and flavor senses….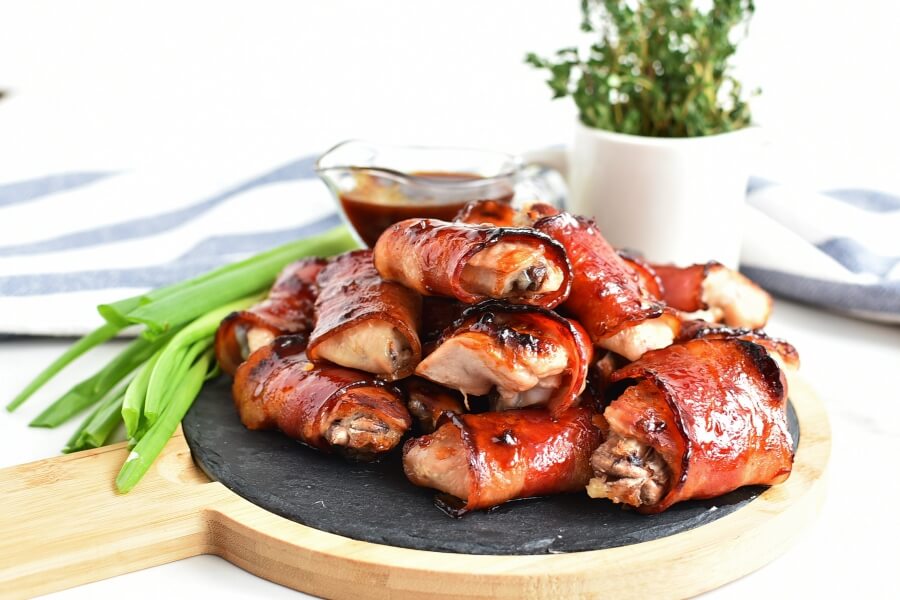 Ingredients for Maple Bacon Wings:
2 lb Chicken wings
15 slices Bacon
¼ cup Barbecue sauce
2 tbsp Maple syrup
1 tbsp Apple cider vinegar
1 tbsp Brown sugar
½ tsp Red pepper flakes
Cilantro Lime Wings are one of my favorite things to make on a lazy Saturday when we spend the day at home watching movies or sports. I make a huge bath of these wings which I serve with plenty of napkins to wipe sticky hands. The zingy sweet sauce is…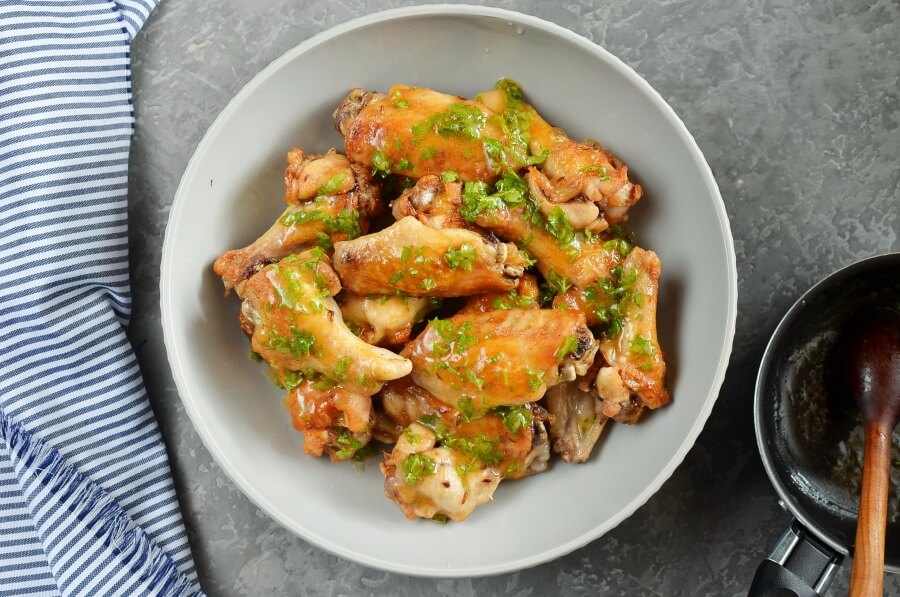 Ingredients for Cilantro Lime Wings:
FOR THE WINGS:
¼ cup Olive oil
of 2 limes Lime juice
1 tsp Garlic powder
1 tsp Cumin
½ tsp Smoked Paprika
3 lb Chicken wings
Kosher Salt
Black pepper

FOR THE GLAZE:
4 tbsp Butter
2 tbsp Honey
1 tbsp Hot sauce
of 1 lime Lime juice
2 tbsp Cilantro
These Keto Lemon Dijon Wings are a finger licking good recipe! Super duper, quick and simple steps to prepare your marinade with, just allow enough time for the chicken wings to actually soak up all the juices. I prefer boiling the chicken wings, for a quick cook through before basting…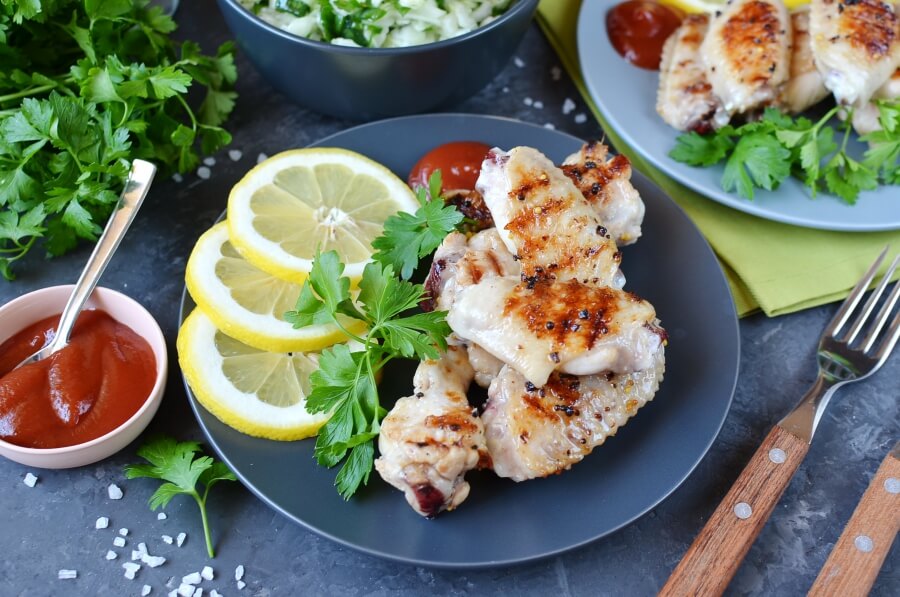 Ingredients for Keto Lemon Dijon Wings:
2 pounds Chicken wings
1 tbsp Lemon juice
2 tbsp Dijon mustard
¼ cup Olive oil
6 cloves Garlic
2 tsp Salt
1 tbsp Black pepper