TOP 10 Easy Fall Desserts
Delicious Desserts You NEED to Make This Season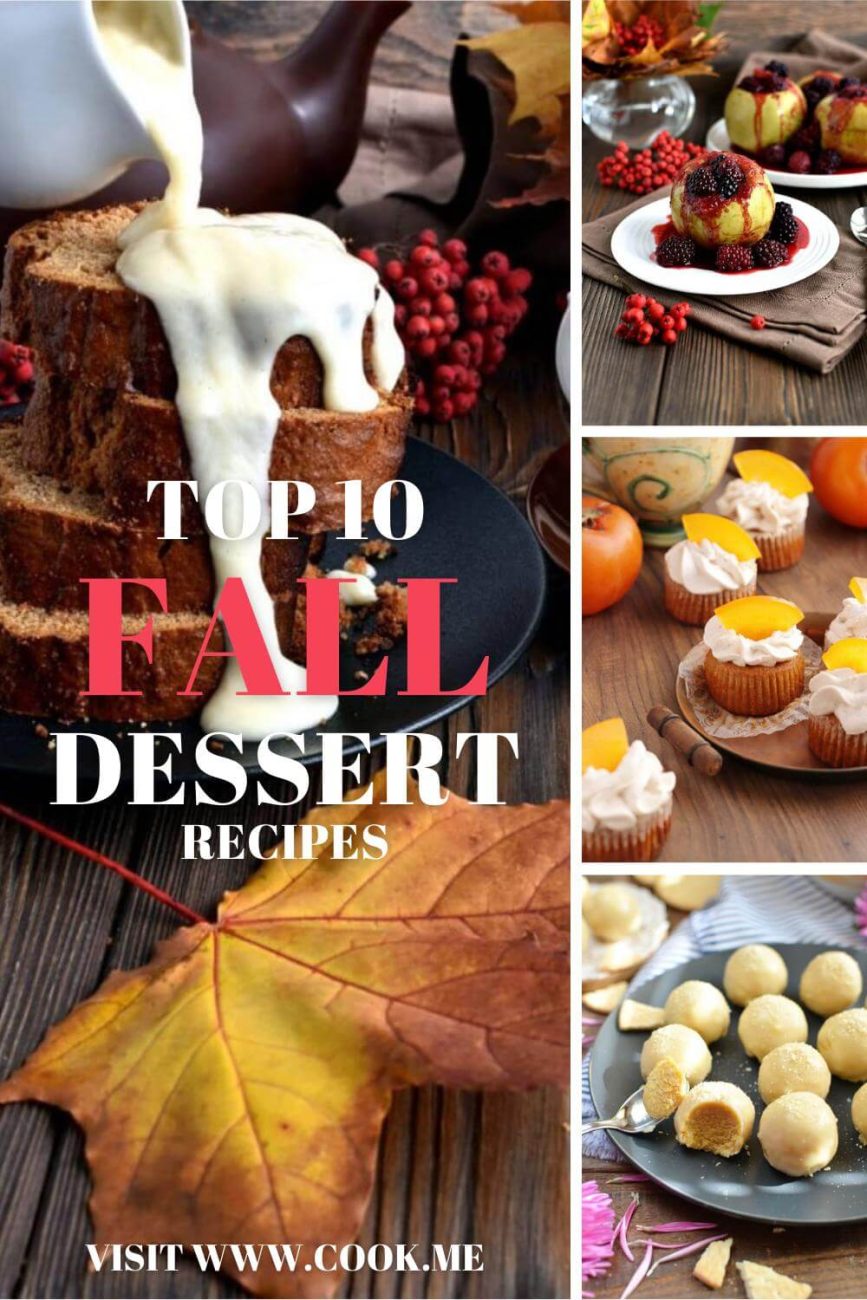 This Ginger Pumpkin Mousse is made with love and ingredients that marry together, perfectly. This unusual but simply delicious creamy mousse, topped with crispy ginger snaps can be prepared before serving and set in the refrigerator for a few hours to serve chilled. …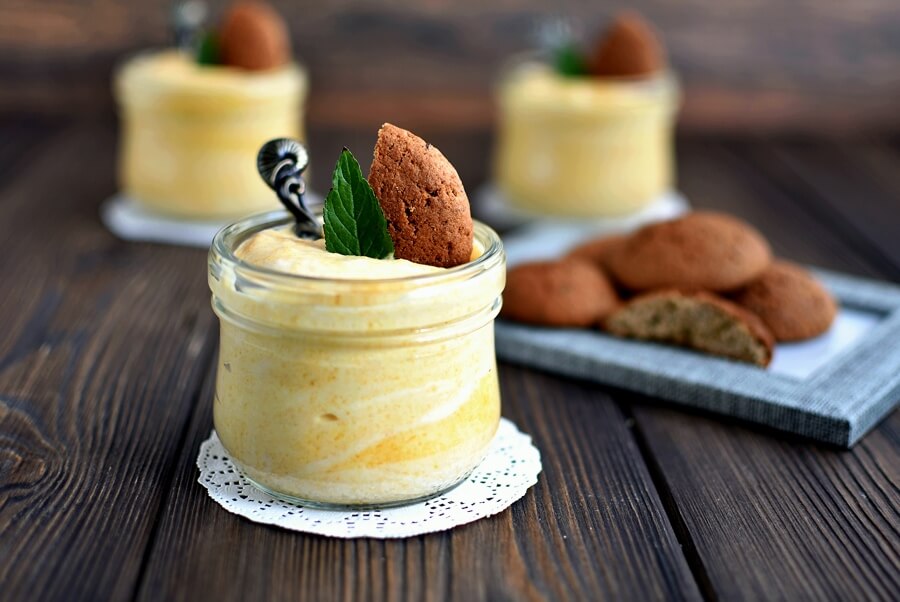 Ingredients for Ginger Pumpkin Mousse:
½ cup Sugar
1 (.25 ounce) Gelatin
¾ cup Fat-free milk
3 Egg yolks
1 (15 ounce) can Pumpkin puree
1 tsp Ground ginger
1 tsp Vanilla extract
½ (8 ounce) tub Frozen whipped topping

FOR SERVE:
3 Gingersnaps
Almond Shortbread Owls are super cute Fall treats. I love to make these owl cookies when my kids friends come for a playdate. I serve them up with glasses of milk and they always go down a treat. What is it about owls that everyone loves I wonder? They're just the cutest! …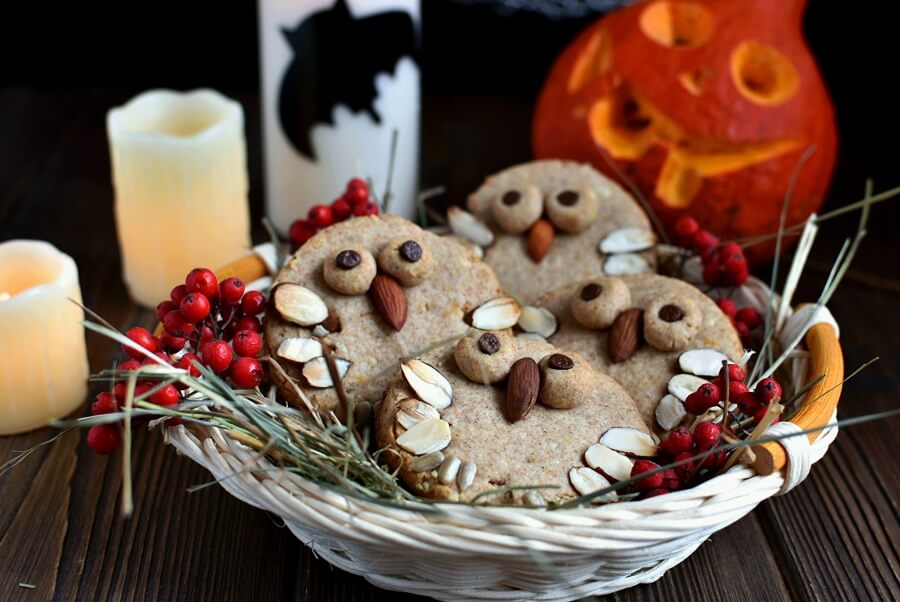 Ingredients for Almond Shortbread Owls:
1 ½ cup Almonds
2 cups All-purpose flour
Lemon zest
½ tsp Sea salt
1 cup Butter
1 cup Confectioners' sugar
¾ tsp Almond extract
¼ cup Chocolate chips
¼ cup Almonds
2 tbsp Sunflower seeds
I'll use words like fluffy, peaked, nutmeg colored, oozy, sticky and lip-smackingly airy, to describe this Frozen Pumpkin Mousse Pie. This is another one of those recipes that goes beyond delicious and your children or dinner party guests will be gasping at the thought and ingredients chosen to make this simple …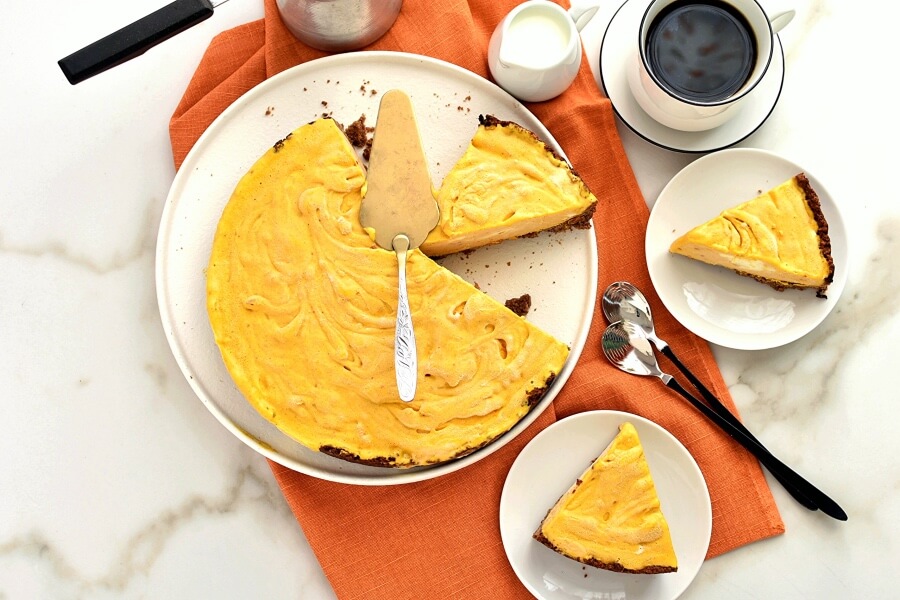 Ingredients for Frozen Pumpkin Mousse Pie:
FOR THE CRUST:
10 cookies (about 7 ½ ounces) Gingersnaps
2 tbsp Raisins
1 tbsp Canola oil

FOR THE FILLING:
1 cup Pumpkin puree
⅓ cup Brown sugar
½ tsp Cinnamon
¼ tsp Ground ginger
¼ tsp Ground nutmeg
2 pints (4 cups) Vanilla ice cream
This Pumpkin Orange Cake is my absolute favorite cake to make as soon as the pumpkins come out for fall. It's packed full of flavor and yummy ingredients – citrussy orange, sweet pumpkin, crunchy walnuts, chewy raisins, and warming spices. Perfect with a hot mug …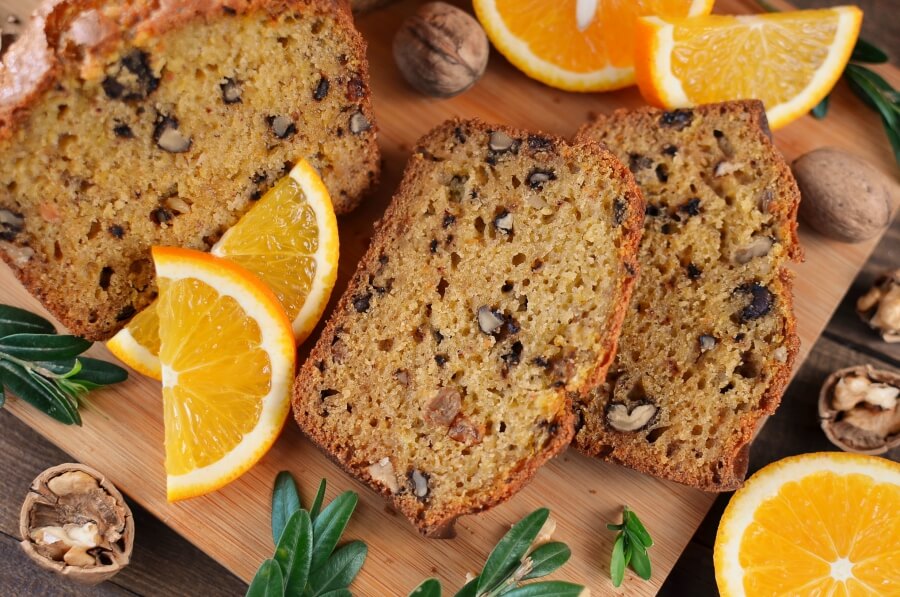 Ingredients for Pumpkin Orange Cake:
1 Oranges
1 cup Canned pumpkin
2 cups Wheat flour
1/3 cup Butter
1 1/3 cups Sugar
2 Eggs
1/2 cup Walnuts
1/2 cup Raisins
1/2 tsp Cinnamon
1 tsp Ground cloves
1/2 tsp Baking soda
1/3 cup Water
3/4 tsp Salt
These Persimmon Cupcakes are simply amazing if you can get your hands on some persimmons. Persimmons are orange-colored fruits which are known for their sweet flavor when they are completely ripe. Cut into one too soon and you will be left with a bitter taste in …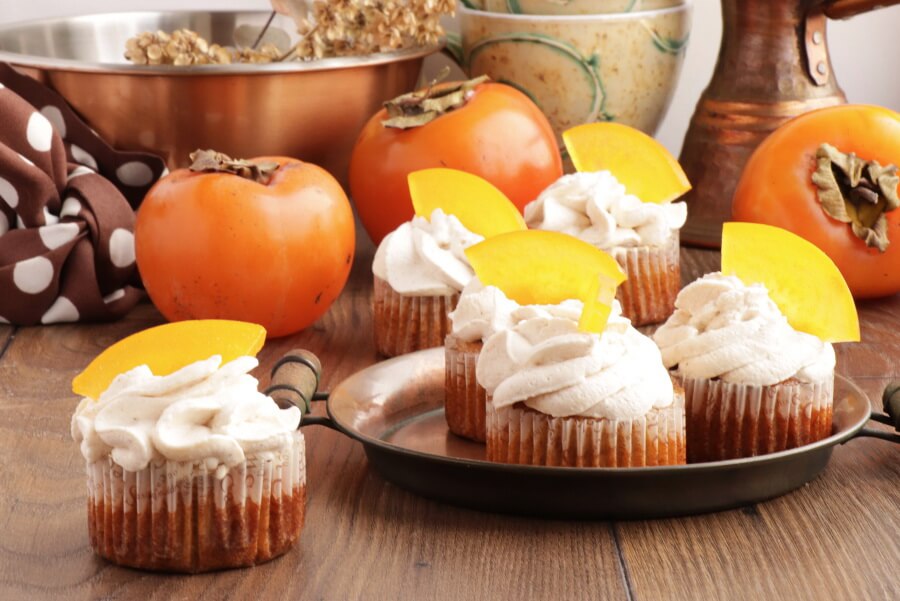 Ingredients for Persimmon Cupcakes:
FOR THE CUPCAKES:
1½ cups All-purpose flour
1 tsp Pumpkin pie spice
1 tsp Baking soda
½ cup Unsalted butter
1½ cups Sugar
2 Large eggs
¾ cup pulp Persimmons
½ cup Orange juice
FOR THE PERSIMMON FROSTING:
¾ cup Sugar
½ tsp Ground ginger
2 Large eggs
1½ cups pulp Persimmons
12 oz Evaporated milk
Quince are one of those fruits that simply cannot be eaten raw but cooked in this Quince and Marzipan Cake it tastes unbelievably delicious and even changes color while after cooking. I am a total lover for Marzipan and together these ingredients make a heavenly …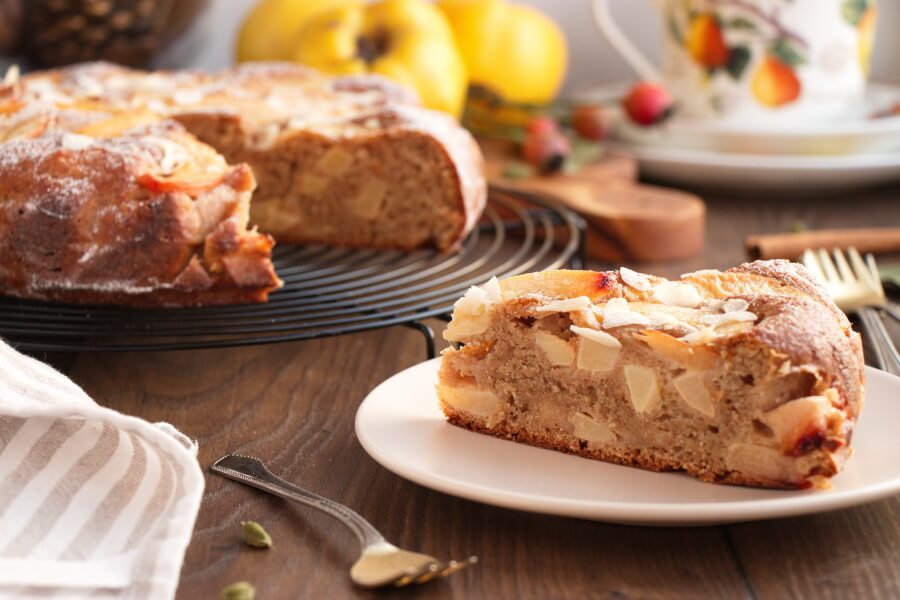 Ingredients for Quince and Marzipan Cake:
600ml Water
250g Caster sugar
1 Lemon
All or a mixture of
3 medium Quinces
310g Spelt flour
1 tbsp Baking powder
80g Brown sugar
grated zest of 1 Lemon
½ tsp Salt
60g melted Butter
2 Eggs
340ml Buttermilk
150g Marzipan
2 tbsp Flaked almonds
These Pumpkin Spice Truffles are worth every minute of love that you put into them. Not easy to make, but definitely worth giving it a try. My family loves these magical chocolate and pumpkin balls. Truffle centers made from pumpkin puree, pumpkin pie spice, sugar, …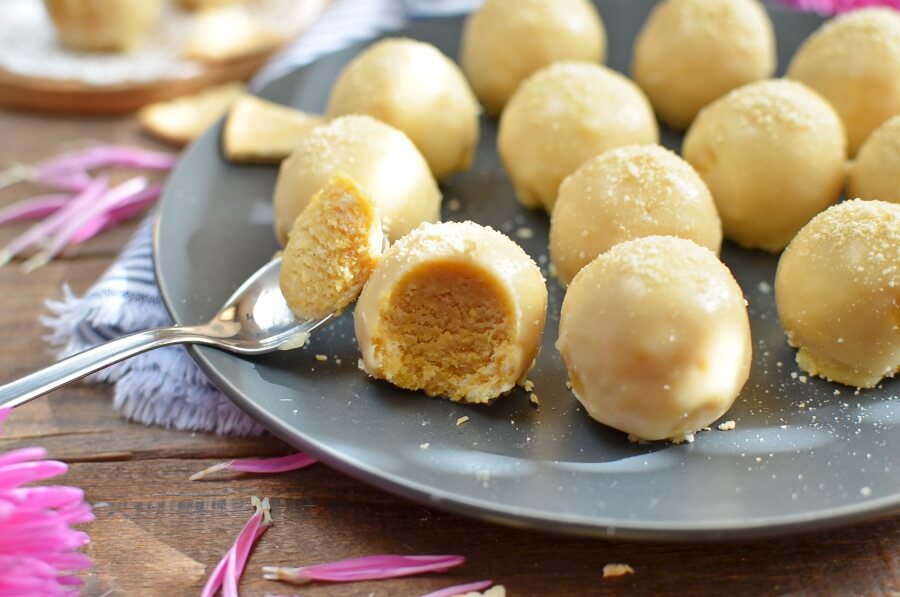 Ingredients for Pumpkin Spice Truffles:
⅓ cup Pumpkin
2 ounces Cream Cheese
½ tsp Pumpkin pie spice
2 tbsp Confectioners' sugar
1¾ cups Graham cracker
½ tsp Cinnamon
4 ounces White chocolate

FOR THE TOPPING:
10 ounces White chocolate
extra Graham crackers
Deliciously, soft and dense, Super Moist Gingerbread Cake is a great kitchen hack, a simple recipe with infused coffee flavors, giving your baking a next-level touch. With half all-purpose flour and half rye flour, the recipe lends to a healthier option too. With deep tastes from …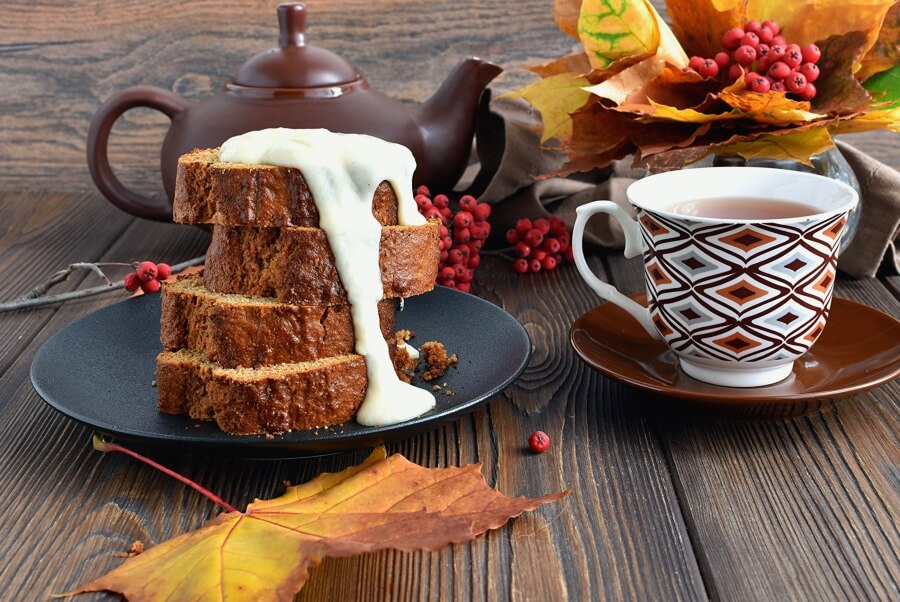 Ingredients for Super Moist Gingerbread Cake:
⅓ cup + 1 tbsp (100ml) Milk
3 tbsp Coffee
2 Cloves
⅓ cup + 1 tbsp (90g) Butter
½ cup (90g) Brown sugar
6 ounces (180g) Honey
1 Large eggs
⅔ cup (80g) All-purpose flour
⅔ cup (80g) Whole wheat flour
1 pinch Salt
2 tsp Baking soda
1 tsp Cinnamon
½ tsp Ground ginger
Quince Tarte Tatin is my seasonal take on the classic French tarte tatin dessert. A tarte tatin is an upside-down fruit tart. It is usually made with apples, but I use quince fruit in this version. The quince is caramelized with sugar and butter. While cooking, the pastry pie …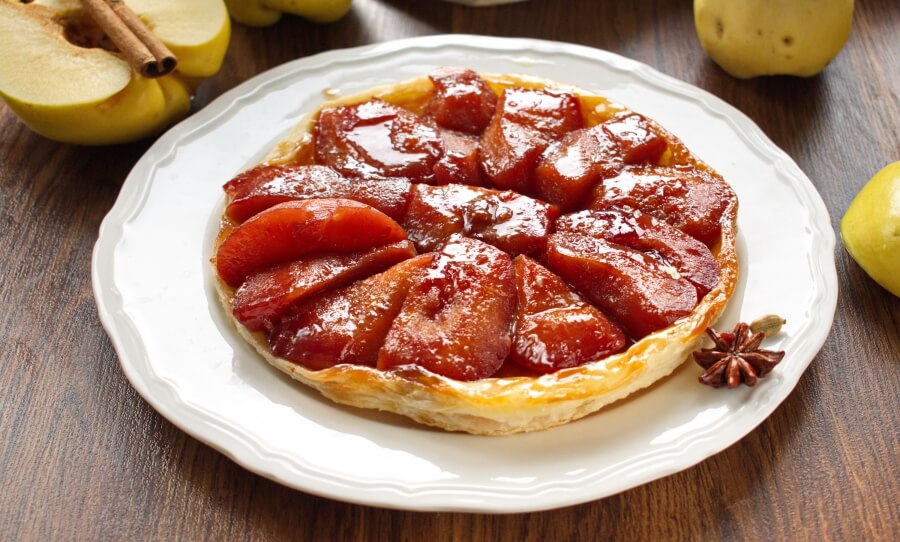 Ingredients for Quince Tarte Tatin:
3 Quinces
1 cup Cabernet Merlot Wine
2 cups Water
1 Cinnamon stick
3 whole Star Anise
4 whole Cloves
1 tbsp Vanilla extract
3 Cardamon
1 Oranges
1 pinch Salt
½ cup+½ cup Caster sugar
3 1/2 tbsp Unsalted butter
375g pack of all-butter Frozen puff pastry
Spiced Roasted Apples & Blackberries is a quick and easy dessert that I love to make at this time of year. Near our home there is a huge collection of blackberry bushes that no-one seems to know or care about except us. Every year, we go blackberry picking with buckets….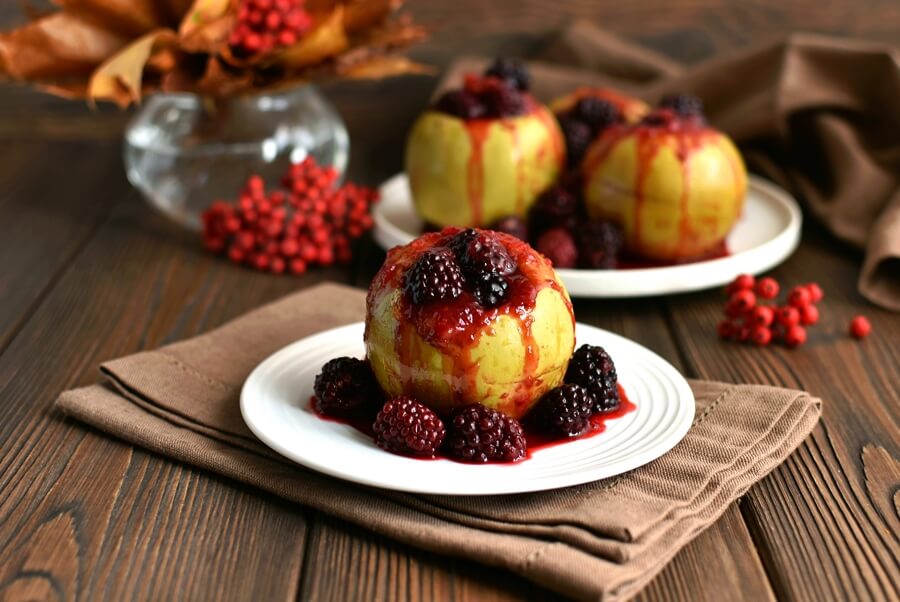 Ingredients for Spiced Roasted Apples & Blackberries :
4 Apples
4 tbsp Honey
½ tsp Cinnamon
1 Oranges
250g Blackberries