Top 10 Easy Ground Beef Recipes
Recipes for True Meat Lovers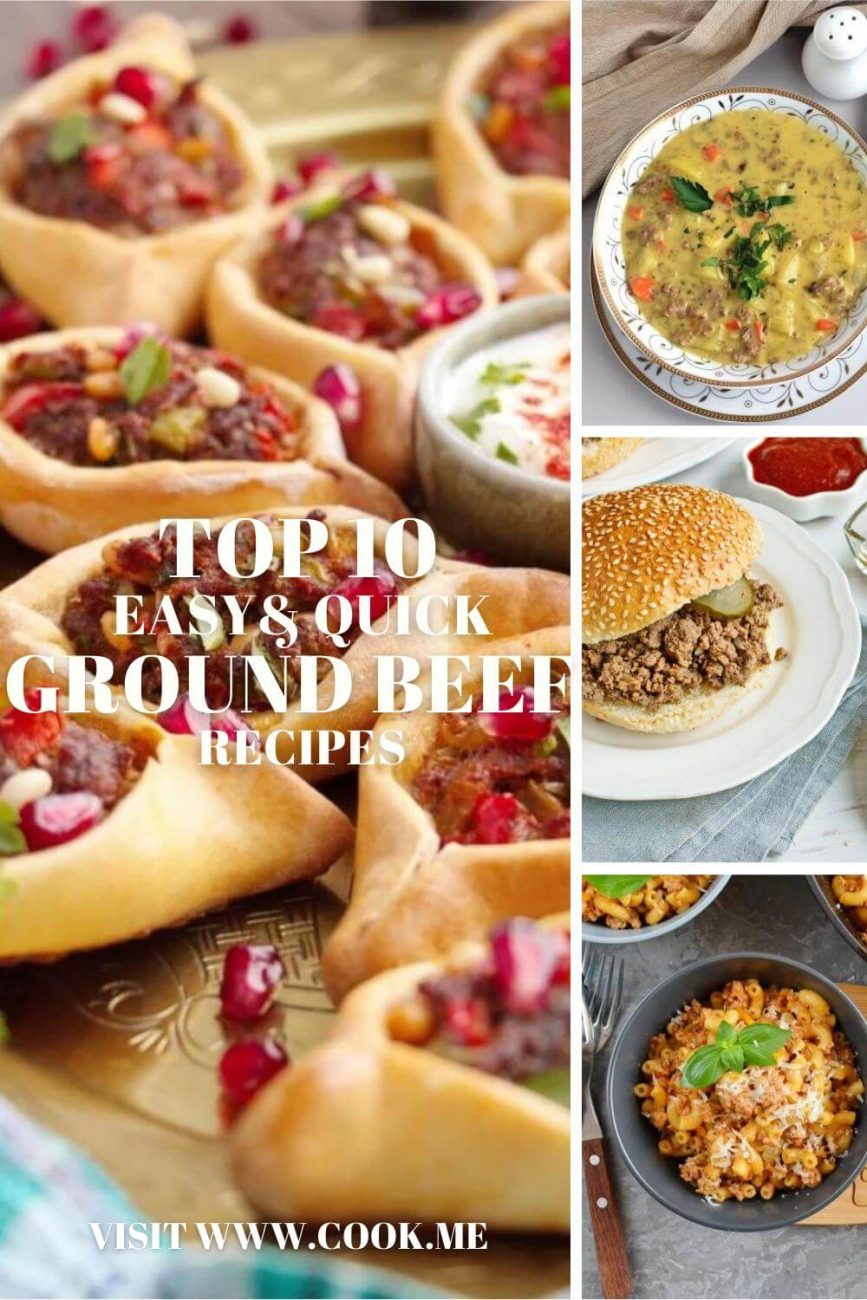 Homemade Hamburger Helper is one of my kids favorite meals. Of course you'll know hamburger helper as a packaged dried pasta, with delicious seasonings contained in a powdered sauce packet. To prepare the boxed food, you just need to combine the contents of the …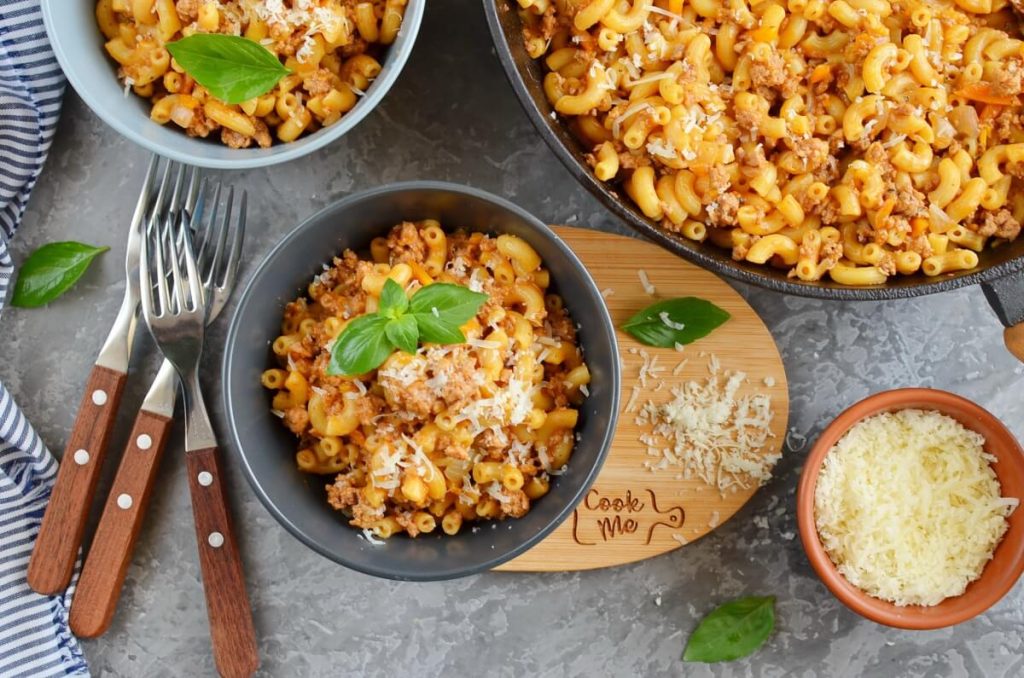 Ingredients for Homemade Hamburger Helper:
1 lb Ground Beef
1 Onion
1 cup Carrots
8 oz elbow Macaroni
1 (15 oz) can Tomato sauce
2 tsp Worcestershire sauce
1 tsp Salt
¾ tsp Dried oregano
¾ tsp Dried basil
1-1½ cups Water
Hearty and warming, this classic Meat and Onion Pie is every pie-lover's dream! You'll notice that most of my ground meat recipes use a combination of beef and pork. I find that the fattier, sweeter pork meat enhances the flavor of the beef, meaning you end up …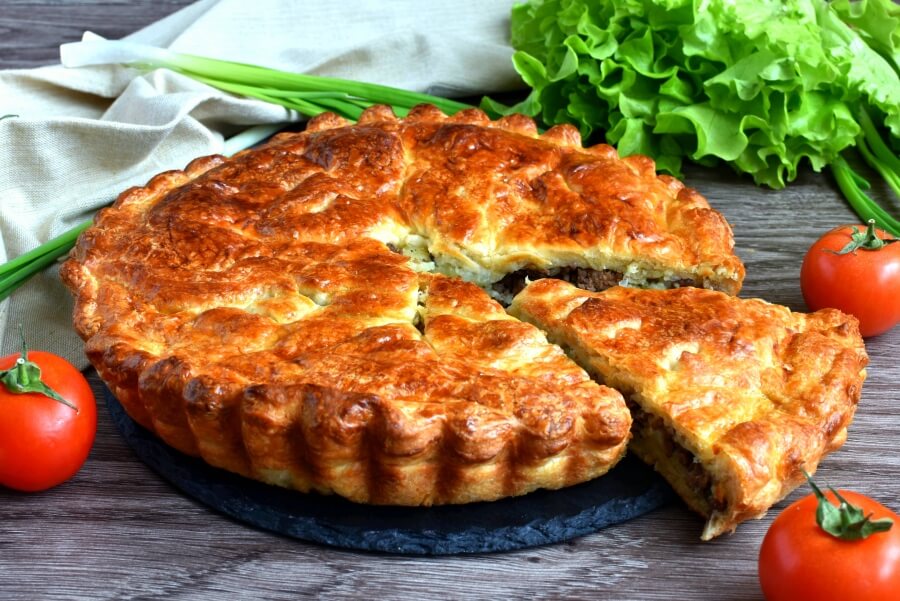 Ingredients for Meat and Onion Pie:
2 Pie shells
1/2lb Ground Beef
1/2lb Ground pork
1 Potatoes
1/3 clove Garlic
1/2 cup Onion
1/2 tsp Mustard powder
1/2 tsp Dried thyme
1/4 tsp Ground cloves
1/4 tsp Dried sage
1/4 cup Water
1 tsp Salt
1/4 tsp Black pepper
Simple but super tasty, these Loose Meat on a Bun, Restaurant Style are great served up as a side at a BBQ or a weekend dinner with your mates when you're looking for a hit of meat! This loosemeat recipe was inspired by the kind of meat buns I would see in rest…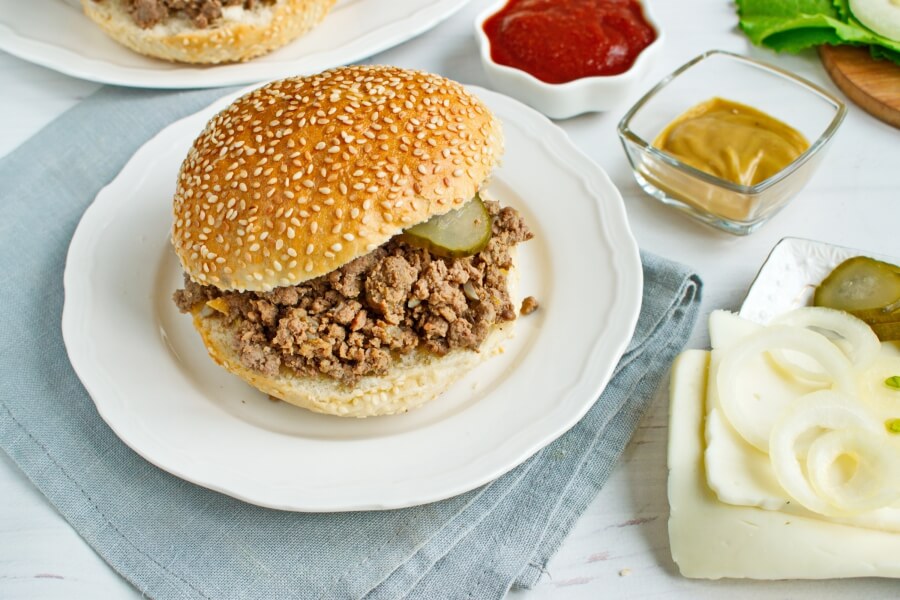 Ingredients for Loose Meat on a Bun, Restaurant Style:
4 Hamburger buns
1 lb Ground Beef
1/4 cup Onion
1 1/3 cups Beef broth
1 1/2 tbsp Worcestershire sauce
1 tsp Butter
1/2 tsp Salt
1/2 tsp Black pepper
With this Cheesy Ground Beef Soup, I am taking soup up a level! I've had cheese in soups in the past, but I can't believe I never tried putting ground beef in a soup before. Wow – it tastes amazing! I recommend that you brown the beef for extra flavor…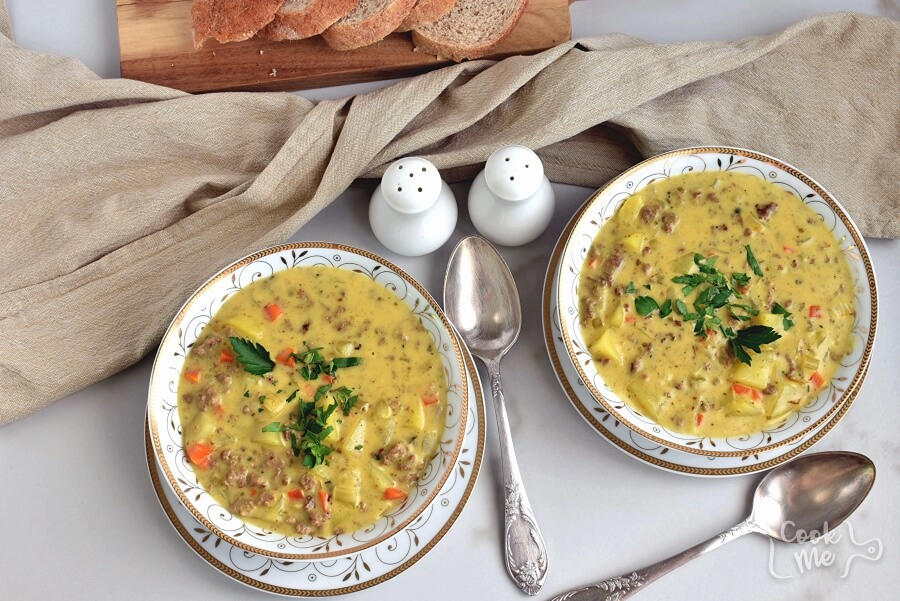 Ingredients for Cheesy Ground Beef Soup:
¼ cup Olive oil
1 Onion
⅔ cup Carrots
⅔ cup Celery
3 Potatoes
2 ½ cups Vegetable broth
¾ stick Butter
⅓ cup All-purpose flour
1 ¾ cups Milk
1 lb Ground Beef
Salt
Black pepper
2 ½ cups Cheddar cheese
Parsley
Put these Middle Eastern Dumplings Stuffed with Meat on the menu for your next party and your guests will talk about them for weeks, if not months after! The best thing about this recipe is that it is so easy to make. For best results, use your creative skills to display the dumplings artistically on a serving platter. ….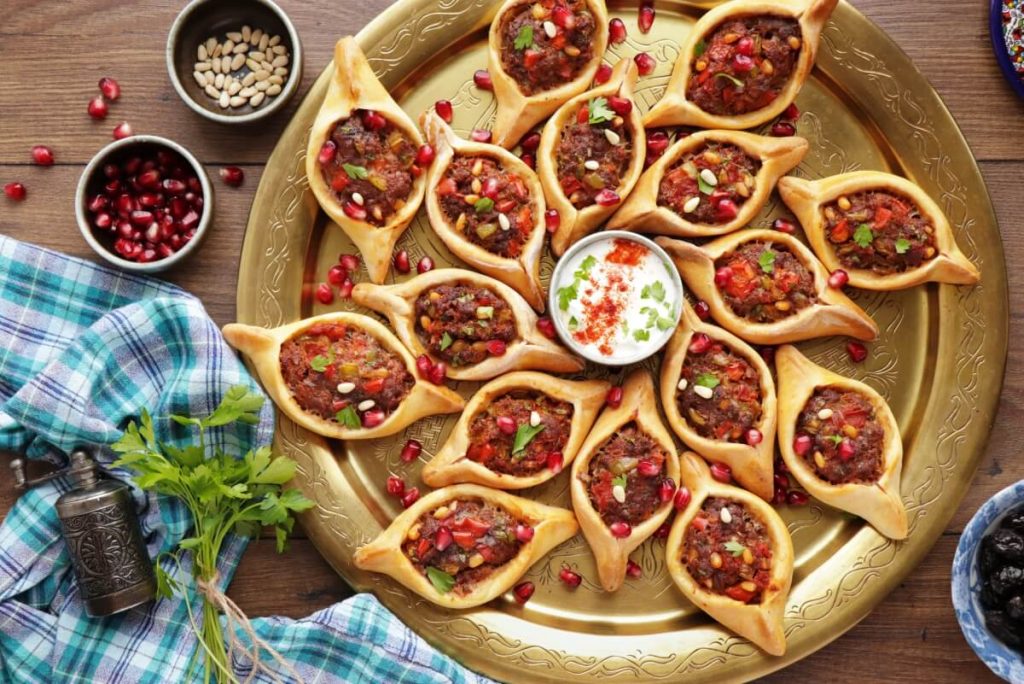 Ingredients for Middle Eastern Dumplings Stuffed with Meat:
FOR THE FILLING
2 Shallots
1 tbsp Parsley
½ Red bell pepper
½ Green bell pepper
1 Tomatoes
11 oz Ground Beef
1 tsp Tomato paste
2 tbsp Pine nuts
1½ oz Pomegranate Arils
1 tbsp Olive oil
Salt
Black pepper
1 tbsp Ground coriander
1 tbsp Smoked Paprika
½ tbsp Cumin

FOR THE DOUGH
All-purpose flour
1 tsp Salt
1½ fl oz Sunflower oil
7 fl oz Milk
¼ tsp Active dry yeast
These Cumin Spiced Meatballs in Rich Tomato Sauce make perfect use of my favorite warming spice: cumin! I add cumin to everything. I love it! These slow cooker meatballs are one of my favorite comfort foods – cooked long and slow in a rich and delicious tomato sauce ….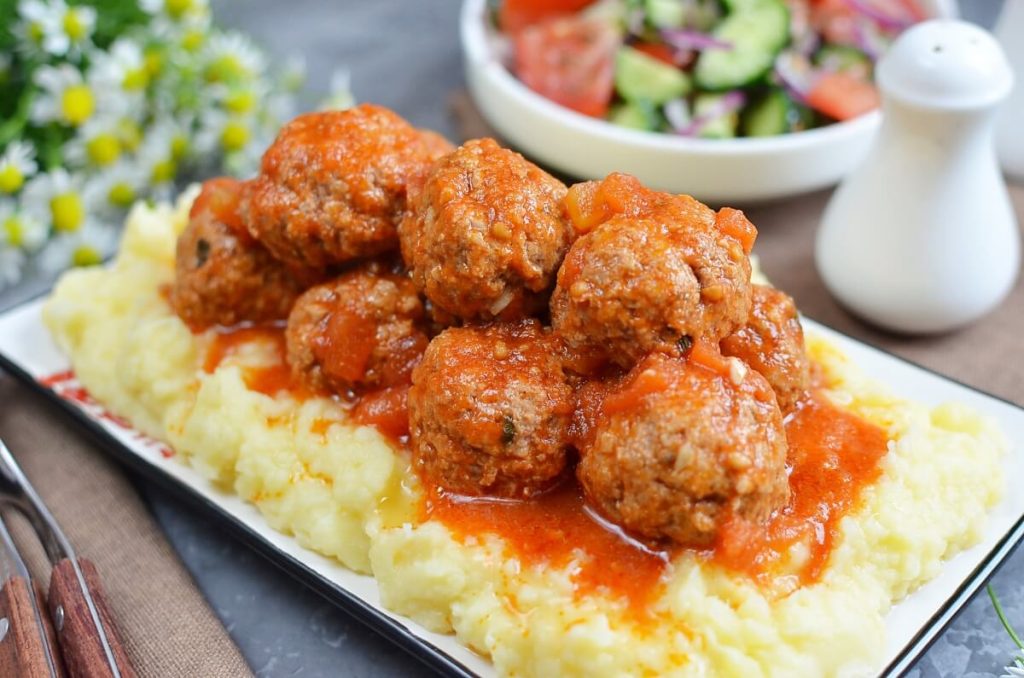 Ingredients for Cumin Spiced Meatballs in Rich Tomato Sauce:
FOR THE MEATBALLS
1 cup Breadcrumbs
¼ cup Red wine
1½ lb Ground Beef
2 tsp Garlic paste
1 tbsp Parsley
¾ tsp Salt
1½ tsp Cumin
¼ tsp Black pepper
¼ tsp Cinnamon

FOR THE SAUCE
1 can Diced tomatoes
1 tbsp Butter
1 tsp Onion powder
½ Salt
½ tsp Sugar
½ tsp Sweet paprika
Doesn't Taco Stuffed Bread just sound absolutely delicious? Soft French loaf or baguette stuffed and filled with ground beef sprinkled with taco seasoning and melted Сheddar cheese then topped with green onions, olives, tomatoes and cilantro to give you the full taco flavor. …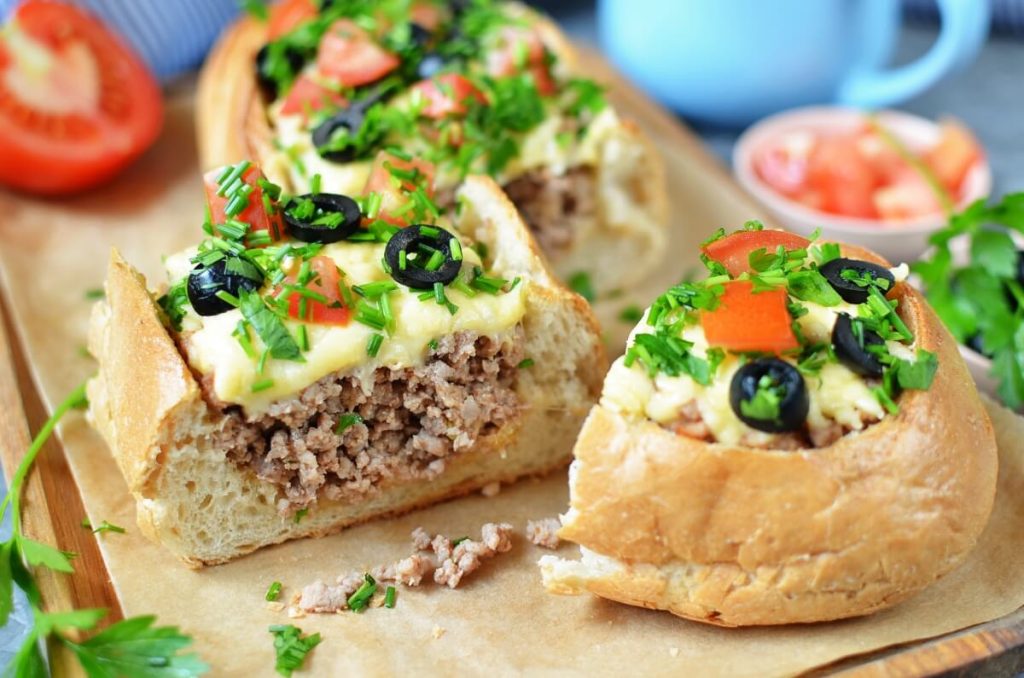 Ingredients for Taco Stuffed Bread :
1 loaf French Bread
1 pound Ground Beef
1 package Taco seasoning
2 cups Cheddar cheese
Green onion, optional
Olives, optional
Tomatoes, optional
Cilantro, optional
Stuffed Cabbage is a great way to up your family's intake of this super healthy vegetable. Cabbage is packed with nutrients and is a great source of Vitamin C and Vitamin K. It can help to improve digestion and may help keep your heart healthy while lowering blood pressure too. What's not to love?  ….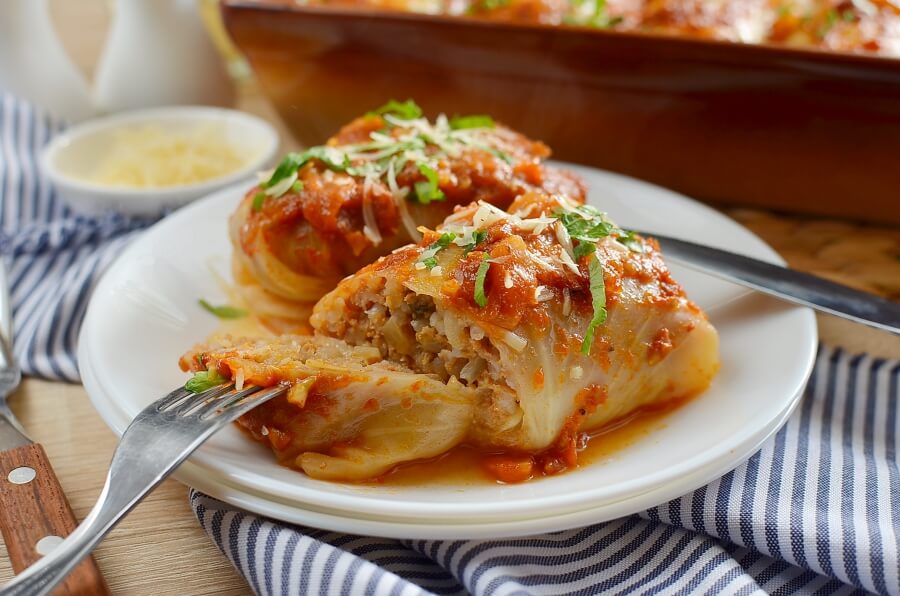 Ingredients for Stuffed Cabbage:
FOR THE SAUCE
2 tbsp Olive oil
½ large Onion
3 cloves Garlic
2 tbsp Tomato paste
1 (28 oz) Can crushed tomatoes
2 tbsp Balsamic vinegar
1 tbsp Sugar
2 tsp Dried oregano
Kosher Salt
Black pepper

FOR THE CABBAGE ROLLS
15 leaves Cabbage
1 lb Ground Beef
¼ cup White rice
¼ cup Bread crumbs
½ large Onion
2 tbsp Parsley
Kosher Salt
Black pepper
Meat Loaf Cake for Two is a hilarious April Fool's Day dinner. It is a meat loaf with potato "frosting" which resembles a carrot cake! I literally cannot get enough of these April Fools Day recipes. I love to bring an element of fun to my cooking and this is one of the best times of year for having fun in the kitchen! …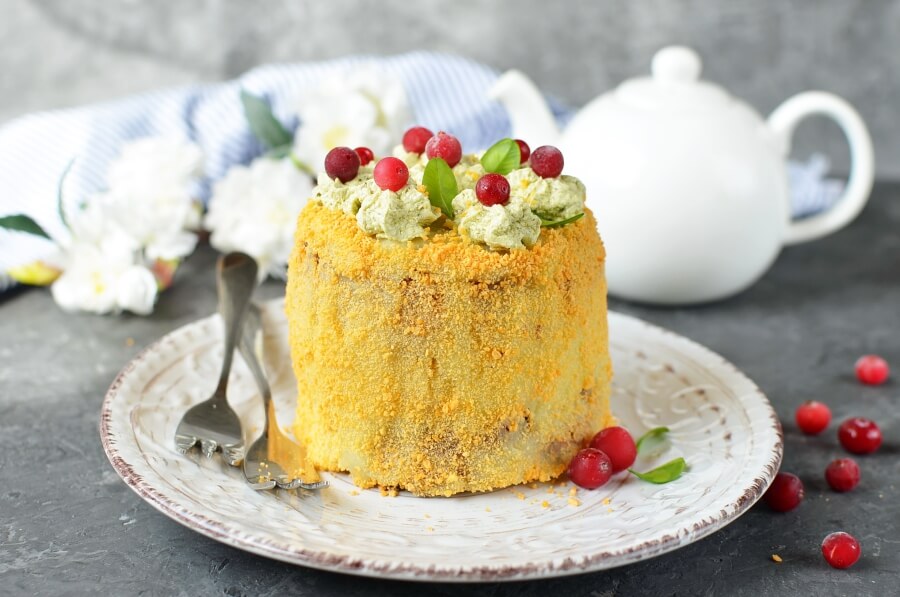 Ingredients for Meat Loaf Cake for Two:
FOR THE MEATLOAF:
1 Carrots
3 tbsp Oats
2 tbsp Milk
1 tsp Worcestershire sauce
1 clove Garlic
¼ tsp Salt
⅛ tsp Ground pepper
½ lb Ground Beef

FOR THE TOPPING:
2 Potatoes
3 tbsp Milk
⅛ tsp Salt
⅛ tsp Ground pepper
2 tbsp Cream Cheese
1 tsp Pesto
¼ cup Panko bread crumbs
Dinner in a Pumpkin has become a halloween tradition in the Mathuse household. After trick or treating, we come home and tuck into this hearty casserole which cooks right inside a pumpkin as we go to scare the neighbours! My kids look forward to it and know ….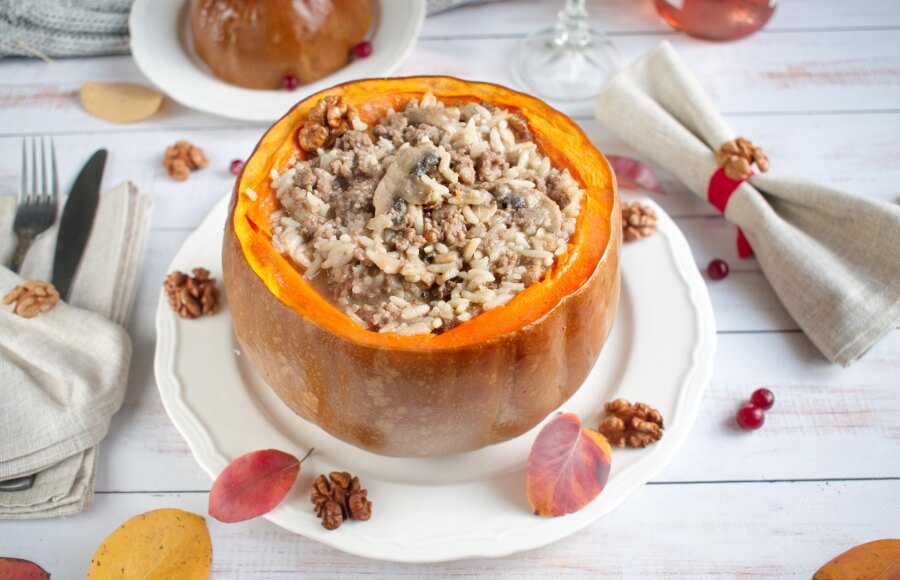 Ingredients for Dinner in a Pumpkin:
1 Pumpkin
1 tbsp Olive oil
1 Onion
1 cup Mushrooms
1 ½ lbs Ground Beef
½ cup Walnuts
Salt
Black pepper
1 can Cream of chicken soup
1 tsp Sugar
2 tbsp Soy sauce
4 cups Cooked rice