Top 10 Gluten Free Thanksgiving Recipes
Build a Gluten-Free Menu So that Everyone Can Enjoy Thanksgiving This Year.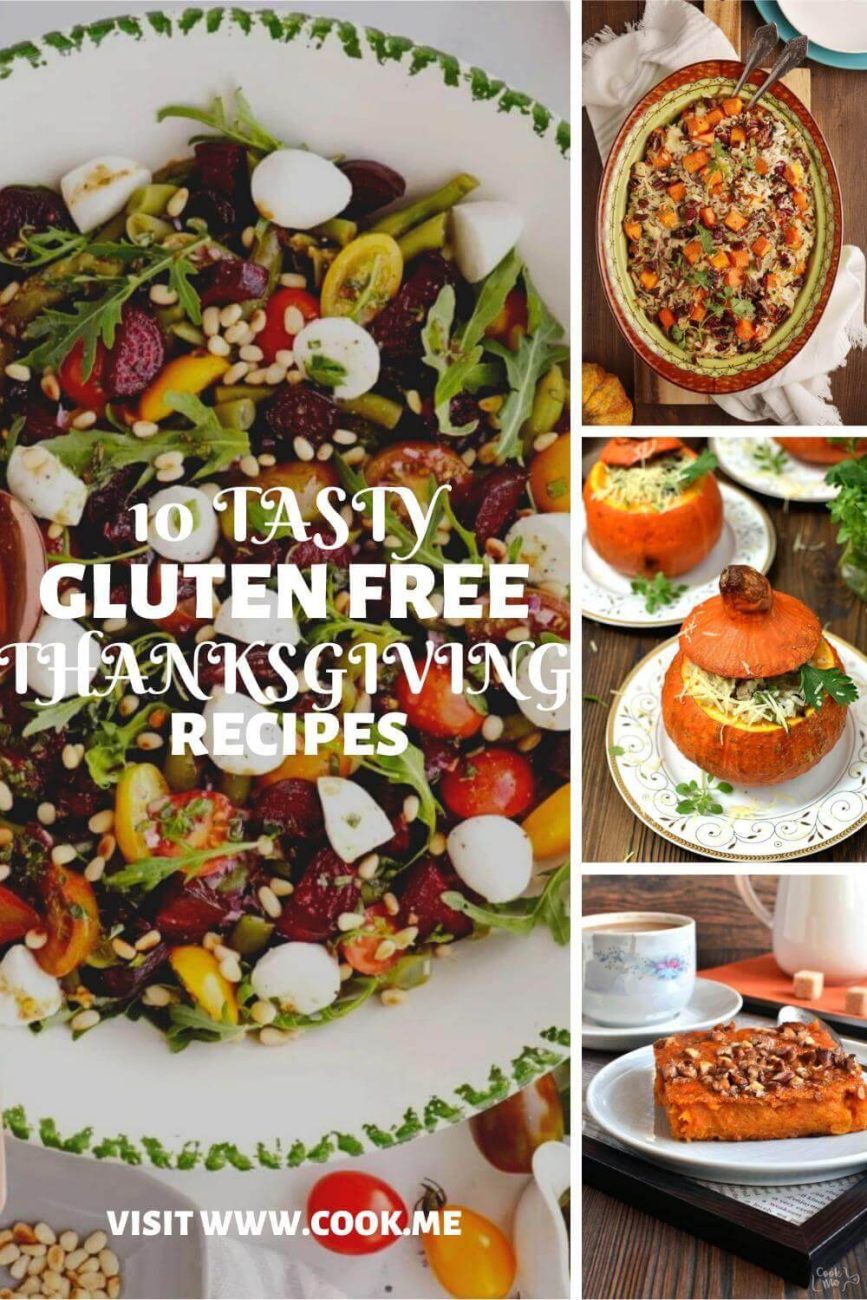 Last year I was presented with a Thanksgiving challenge. My friend who is gluten-free was invited for dinner so I came up with this Classic Gluten-Free Stuffing recipe. I didn't want to make two types of stuffing so I made a batch of this for everyone to enjoy. The only…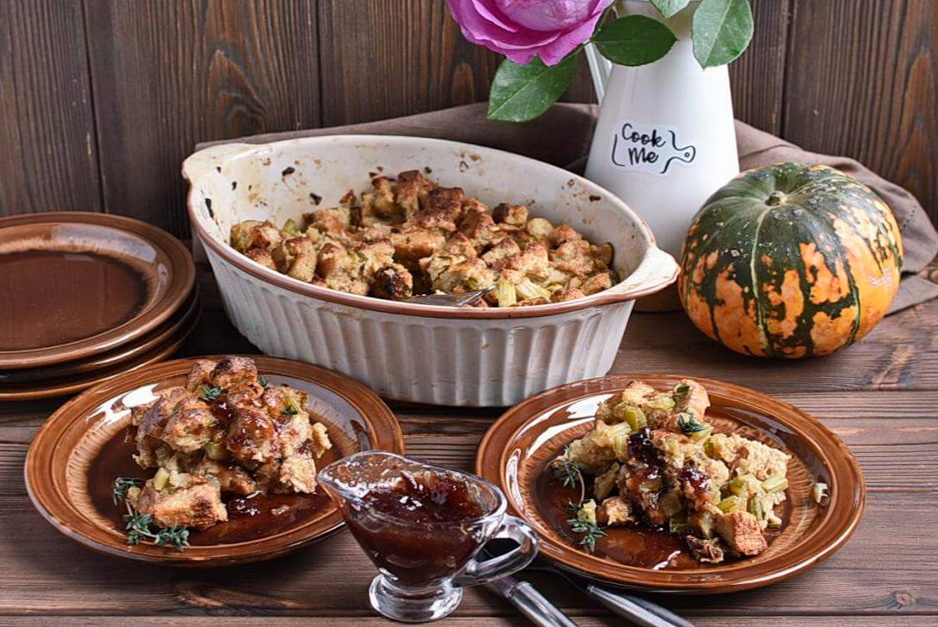 Ingredients for Classic Gluten-Free Stuffing:
8 cups Gluten-free bread cubes
2 cups Chicken stock
3 Large eggs
2 tbsp Olive oil
1 tbsp Unsalted butter
2 ribs Celery
1 Onion
1 tsp Rosemary
1 tsp Sage
1 tsp Fresh thyme
Salt
Black pepper
This Rice Stuffing with Butternut Squash is a very different way to make the annual stuffing to accompany your roast turkey dinner. I love trying different Thanksgiving options and this is one of my favorite stuffing recipes. It still contains that seasonal favorite – cranberries! I start by cooking rice…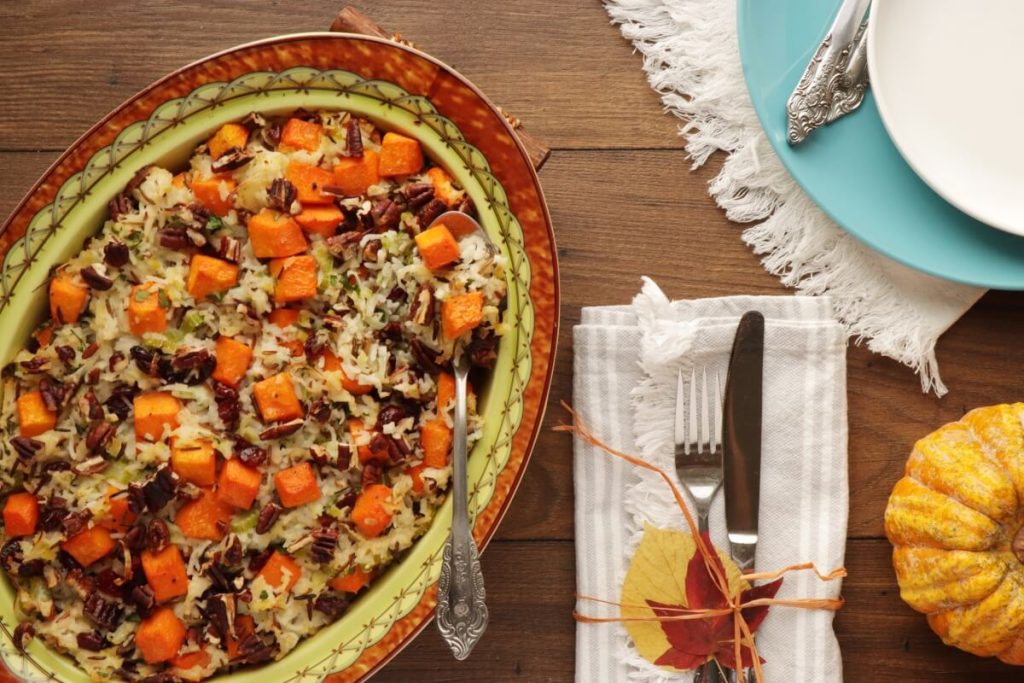 Ingredients for Rice Stuffing with Butternut Squash:
2 cups Wild Rice Blend
2 Bay leaf
6 tbsp Unsalted butter
1 tbsp Vegetable oil
4 cups Butternut squash
Kosher Salt
Black pepper
1 bunch Leek
2 stalks Celery
1 cup Vegetable broth
1 Large eggs
1 cup Cranberries
1 cup Parsley
1 cup Pecans
Serve these Roasted Sweet Potatoes and Brussels Sprouts as a Thanksgiving side dish this year and watch your family's faces light up! Gone are the days of over-cooked boiled Brussels sprouts – roasting is the only way to cook these little cabbage balls. This is a very handy side dish…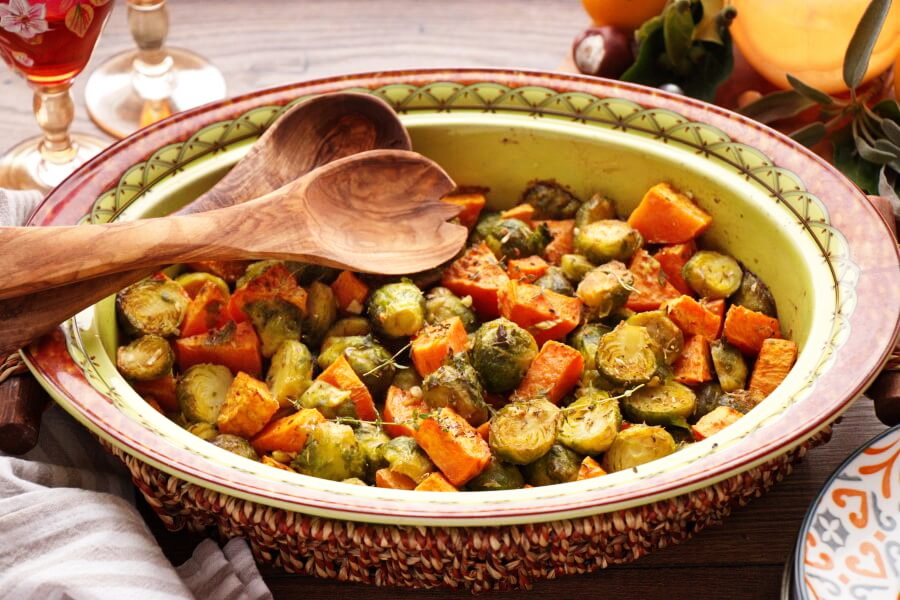 Ingredients for Sweet Potatoes and Brussels Sprouts:
1 lb Brussels sprouts
1 large Sweet potatoes
2 cloves Garlic
⅓ cup Olive oil
1 tsp Cumin
¼ or ½ tsp Garlic salt
1 teaspoon salt Salt
to taste Ground pepper
1 tbsp Red wine vinegar
½ tsp Dried thyme
Sausage & Rice Stuffed Pumpkins is a really festive dish to make around Halloween. It looks very impressive and tastes delicious. Everything cooks in the pumpkin shell so it cuts down on clean up time too making it a great recipe for busy days.  I start this dish by hollowing…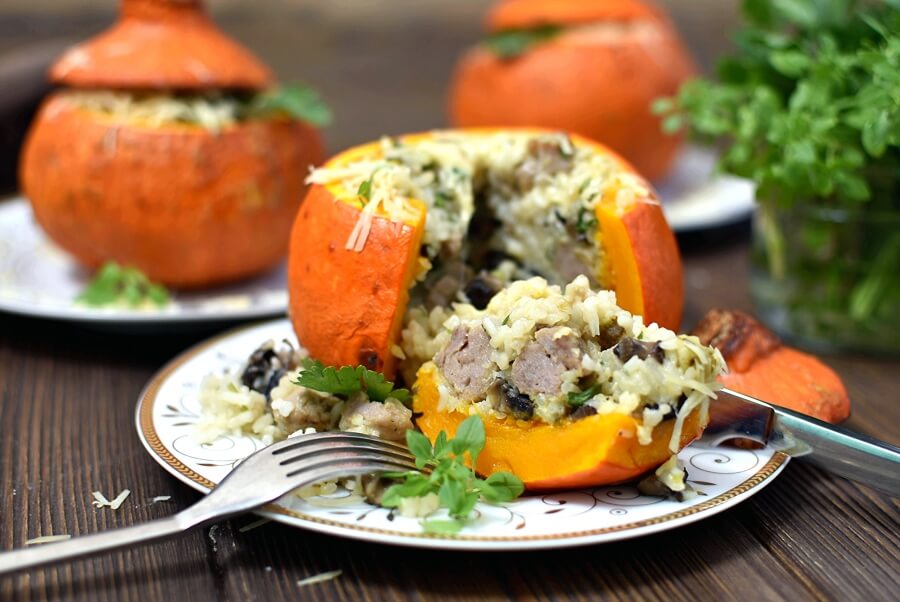 Ingredients for Sausage & Rice Stuffed Pumpkins:
3 (about 2 lb each) Pumpkin
½ lb bulk sweet Italian sausage
1 lb Mushrooms
2 Onion
1 Green pepper
2 cloves Garlic
4 cups Long grain rice
1 cup Parmesan cheese
2 Large eggs
¼ cup Parsley
1 tsp Salt
½ tsp Dried thyme
This Thanksgiving Brunch Salad is a little bit of breakfast mixed with a little bit of lunch, making this a very unique salad with ingredients that make a surprisingly delicious melody. One a bed of iceberg lettuce with chopped, sweet caramelized apples and homemade sausages, boiled eggs and the yummiest…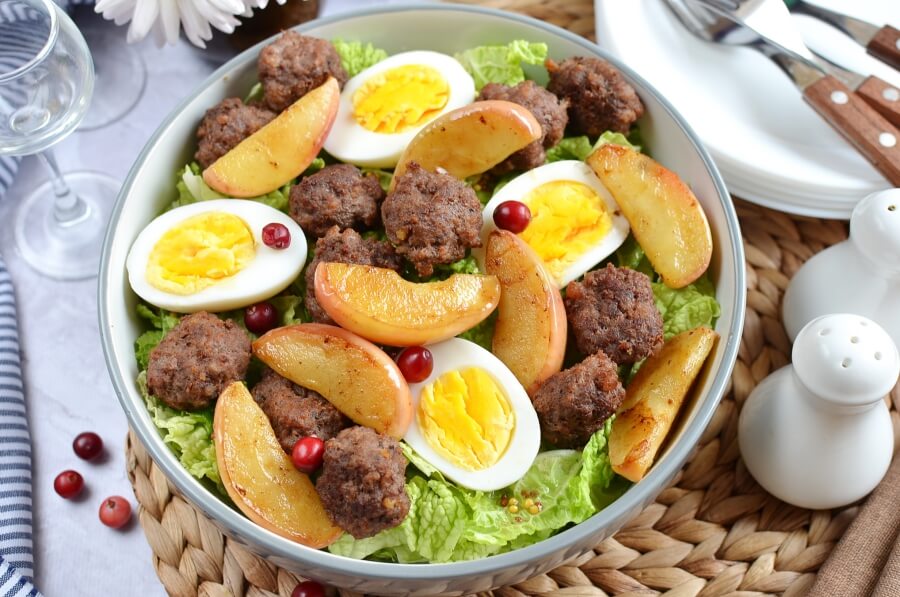 Ingredients for Thanksgiving Brunch Salad :
FOR THE BREAKFAST PORK SAUSAGE:
1 lb. Ground pork
1 tbsp Maple syrup
1 tsp Sage
½ tsp Kosher Salt
½ tsp Fennel seeds
½ tsp Black pepper
¼ tsp Seasoning
1 tbsp Olive oil

FOR THE SALAD:
1 bunch Iceberg lettuce
1 tbsp Unsalted butter
2 Apples
5 Eggs

FOR THE DRESSING:
6 tbsp Olive oil
4 tbsp Apple cider vinegar
2 tbsp Maple syrup
1 tbsp Dijon mustard
Salt
Black pepper
Sour Cream and Chive Mashed Potatoes – the ultimate comfort food! This Thanksgiving side will impress your dinner guests no end. You'll be handing out the recipe for these creamy mashed potatoes at the end of the meal. I always use Yukon gold potatoes when I make this recipe but…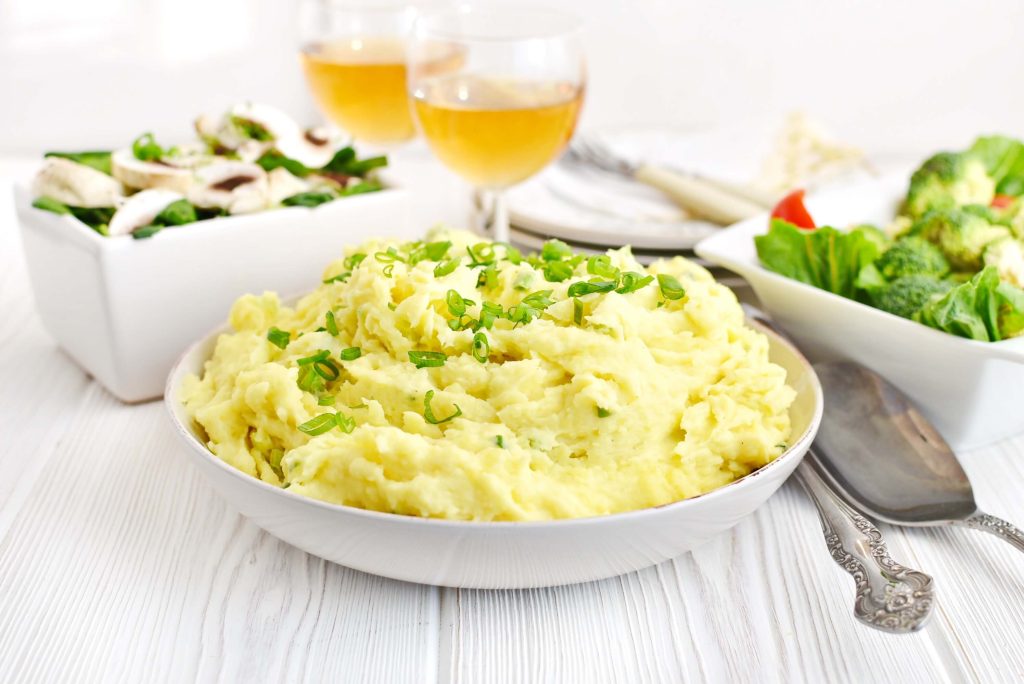 Ingredients for Sour Cream and Chive Mashed Potatoes:
2 lb Potatoes
8 tbsp Butter
1/2 cup Half-and-half cream
1/2 cup Sour cream
1/4 cup Chives
Kosher Salt
Black pepper
This is Cranberry Sauce for Thanksgiving with a difference! It will wow your guests as it stands up, wobbly on one of your favorite seasonal plates. I couldn't eat turkey without cranberry sauce and this recipe is special to me as it was passed down to me from my great-aunt….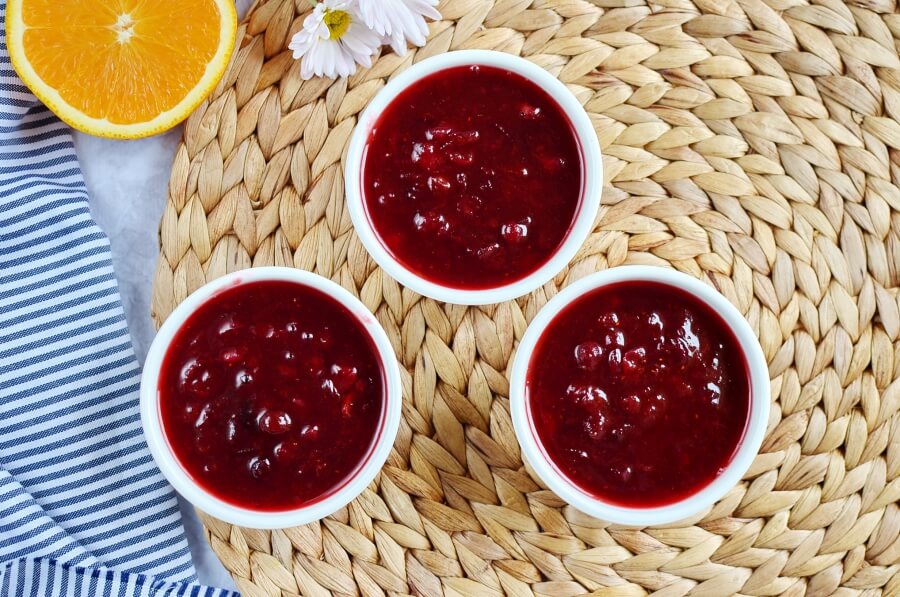 Ingredients for Cranberry Sauce for Thanksgiving:
¼ cup Orange juice
¼ cup Cranberry Juice
1 cup Honey
1 lb Cranberries
One of my closest friends has a gluten intolerance and she adores pumpkin pie. She has missed pumpkin pie so much, I have been trying for ages to come up with a Gluten Free Crustless Pumpkin Pie that she can enjoy. I think I've finally found the right combination! I…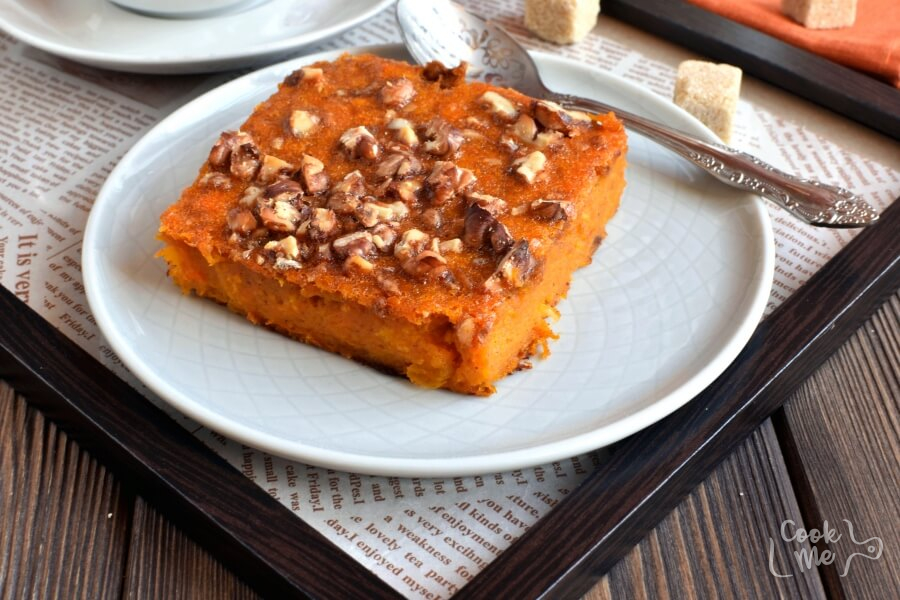 Ingredients for Gluten Free Crustless Pumpkin Pie:
2 Eggs
1/2 cup Brown sugar
1 tsp Cinnamon
1/2 tsp Salt
1/2 tsp Ground nutmeg
1/4 tsp Ground cloves
1/8 tsp Ground ginger
1 1/4 cup Condensed milk
15 ounce Pumpkin
1/4 cup Pecans
In this Glazed Ham Loaf with Mustard recipe, I pour a perfect sugary-vinegar glaze all over the homemade ham loaf for a delicious and crispy edge with an incredible flavor. Traditionally served in many homes at Christmas or Easter we have changed the roast ham with a meat mix of…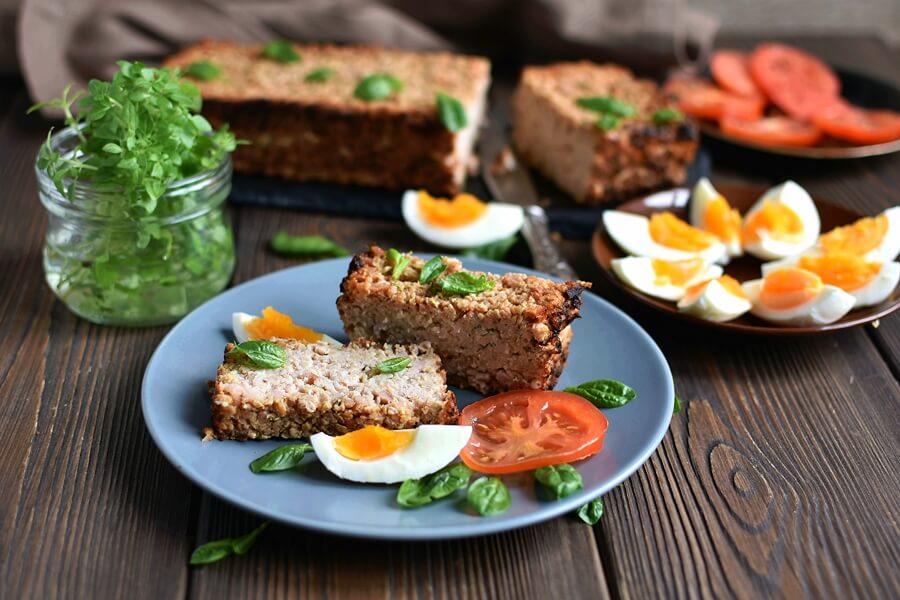 Ingredients for Glazed Ham Loaf with Mustard:
1½ pounds Ham
1 tbsp Mustard
¼ cup Onion
1 tbsp Parsley
½ cup Oats
¾ cup Evaporated milk
1 ​Large eggs
¼ cup Brown sugar
¼ cup Vinegar
This Green Bean Salad with Balsamic Basil Vinaigrette is best served cold with blanched green beans set aside until cooled then mixed with cherry tomatoes, red onion, raisins, baby arugula, fresh mozzarella balls and some toasted pine nuts. My homemade dressing comprises olive oil, balsamic vinegar, lemon juice, zest, Dijon…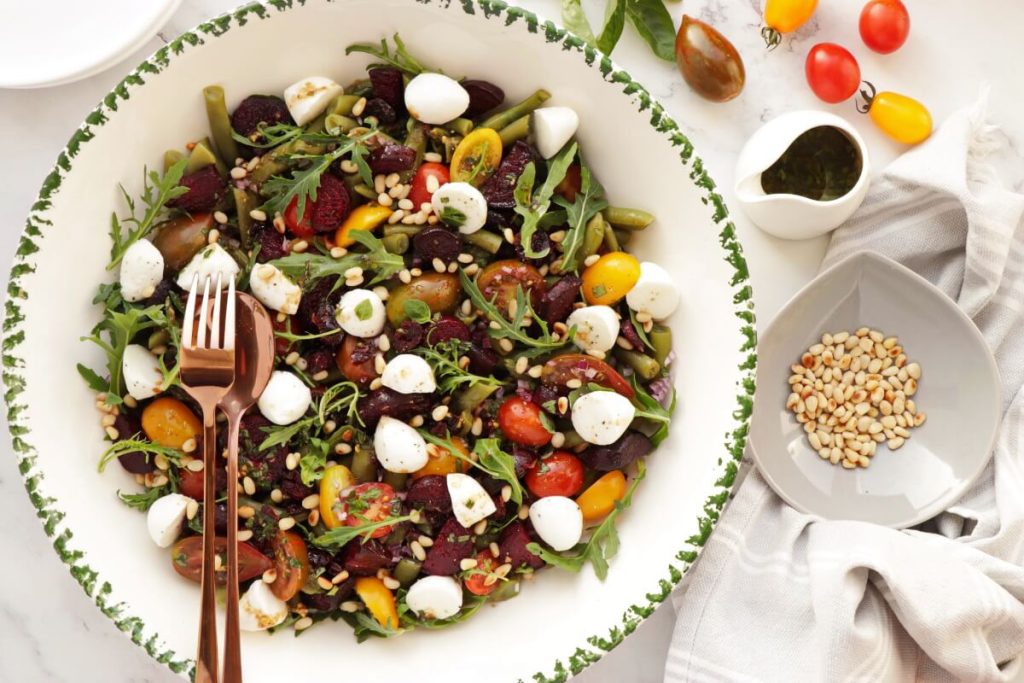 Ingredients for Green Bean Salad with Balsamic Basil Vinaigrette:
FOR SALAD:
1 bunch Beets
2 pounds Green beans
2 cups Cherry tomatoes
¼ cup Red onion
½ cup Craisins
3 cups Baby arugula
1½ cups Mozzarella
½ cup Pine nuts

FOR DRESSING:
¼ cup Olive oil
2 tbsp Balsamic vinegar
2 tbsp Lemon juice
1 tsp Lemon zest
1 tsp Dijon mustard
1 tsp Honey
2 tbsp Basil
½ tsp Salt
½ tsp Black pepper
½ tsp Garlic powder