TOP 10 Italian Dessert Recipes
These Easy Dessert Recipes Inspired by Italian Cuisine are Amazing.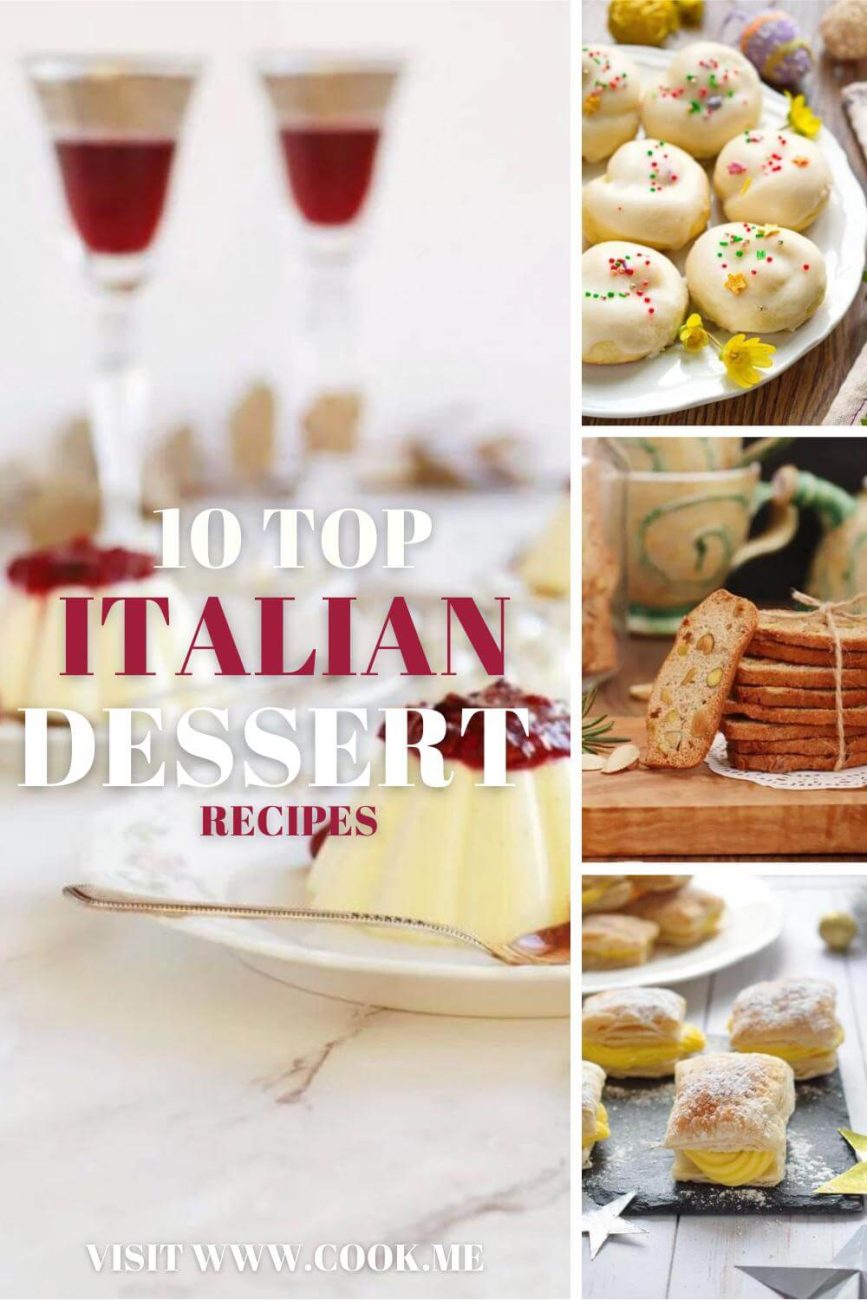 Classic Italian Panna Cotta is one of those desserts which transports me to the Amalfi coast every time I have it. Panna cotta translates as "cooked cream". It is a simple dish made from a few ingredients: cream, sugar, and vanilla. Gelatine are added to the cooking process to ensure…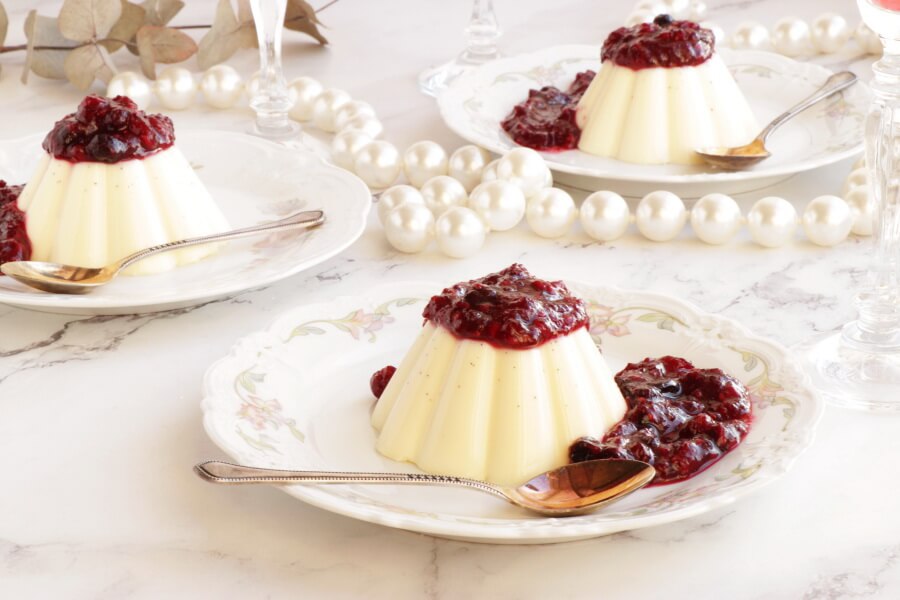 Ingredients for Classic Italian Panna Cotta:
FOR THE PANNA COTTA:
½ liter Heavy cream
100gr Sugar
100ml Milk
1 ½ tbsp Gelatin
1 Vanilla pod

FOR THE TOPPING:
⅓ cup Sugar
¼ cup Water
1 cup red Berries
This recipe is an authentic Italian Plum Tart (Tarte aux Quetsches) and will bring a real European touch to your table. Follow the below steps and bake a soft, buttery crust filled with plum jam whisked with brandy and Italian blue plums arranged in a beautiful design over the top….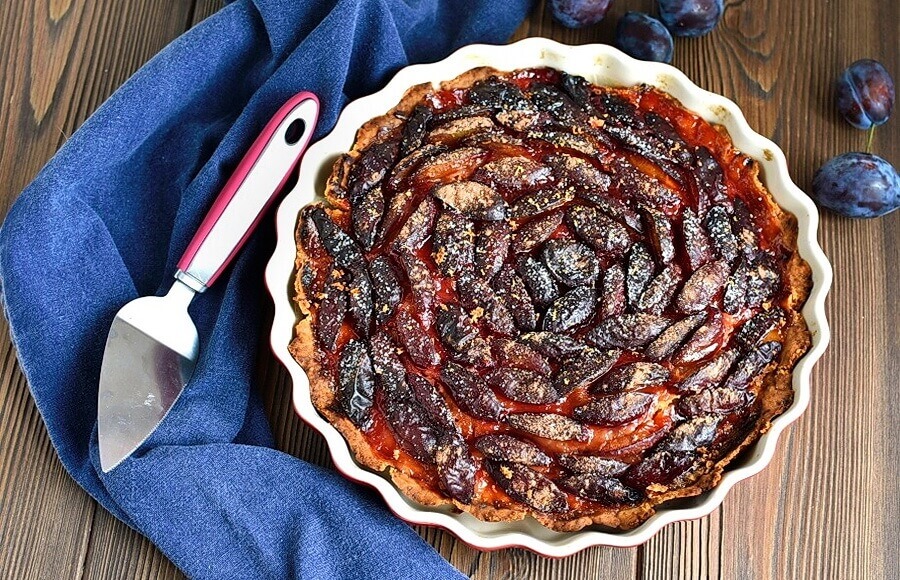 Ingredients for Italian Plum Tart (Tarte aux Quetsches):
FOR THE CRUST:
1 cup All-purpose flour
1 tbsp Sugar
⅛ tsp Salt
1 stick (8 tbsp) Butter
1 Egg yolks

FOR THE FILLING:
3 tbsp Jam sugar
1 tbsp Brandy
1½ pounds Plums
½ tsp Cinnamon
1 tsp Lemon zest
¼ cup Sugar
This Sporcamuss Italian Cream Filled Pastries recipe uses sporcamuss which describes a flaky pastry. Every bite results with your nose and mouth being covered in the delightful confectioners' sugar that dusts the pastries before serving. This pastry is light and airy, fluffy, puffy and crisp and the perfect treat. If…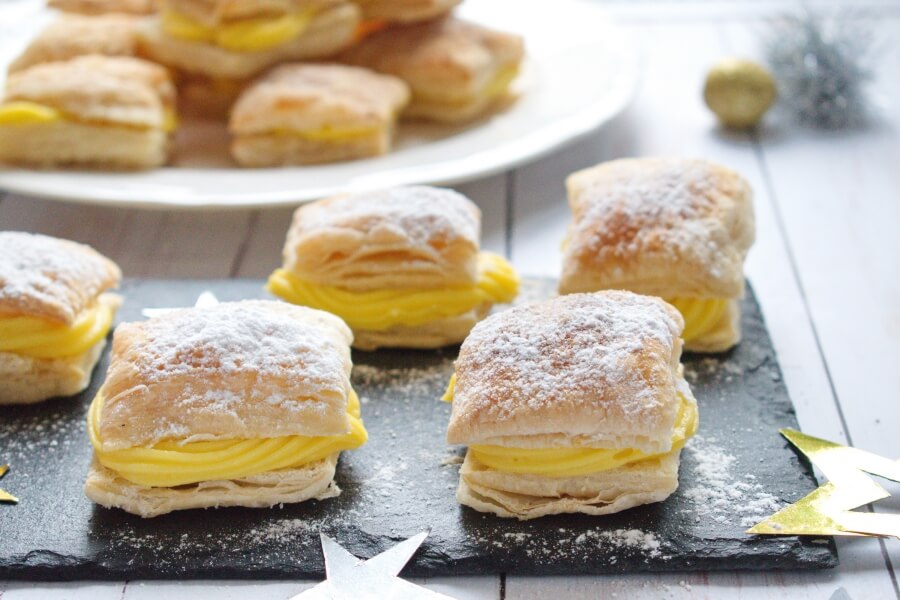 Ingredients for Sporcamuss Italian Cream Filled Pastries:
1 roll Frozen puff pastry

FOR THE PASTRY CREAM:
¾ cup Milk
¾ cup Cream
4 Egg yolks
½ cup Sugar
½ tsp Vanilla
2½ tbsp All-purpose flour
Confectioners' sugar
Some people say that these Italian Pistachio, Lemon and Rosemary Biscotti make for the perfect gift but with a 2-day preparation for baking, I think I'll keep them all to myself, thank you very much! Made with a handful of ingredients these Pistachio, Lemon and Rosemary Biscotti are simple, elegant…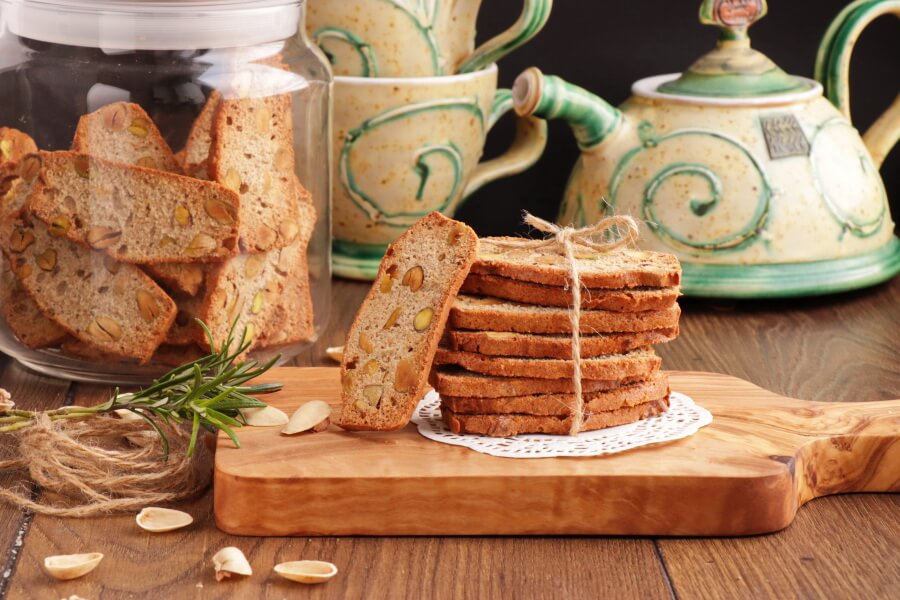 Ingredients for Italian Pistachio, Lemon and Rosemary Biscotti:
4 Egg whites
⅓ cup Golden Caster sugar
¾ cup + 1 tbsp Spelt flour
¾ – 1 tsp Rosemary
1 tbsp Lemon zest
1 cup Pistachio nuts
Before I traveled extensively in Italy, I was a fan of crisp crunchy cookies. However, in Italy, I discovered soft and chewy almond cookies like these Matcha Amaretti Cookies. These cookies are deliciously light and airy with a vibrant green color thanks to the addition of matcha tea powder. A…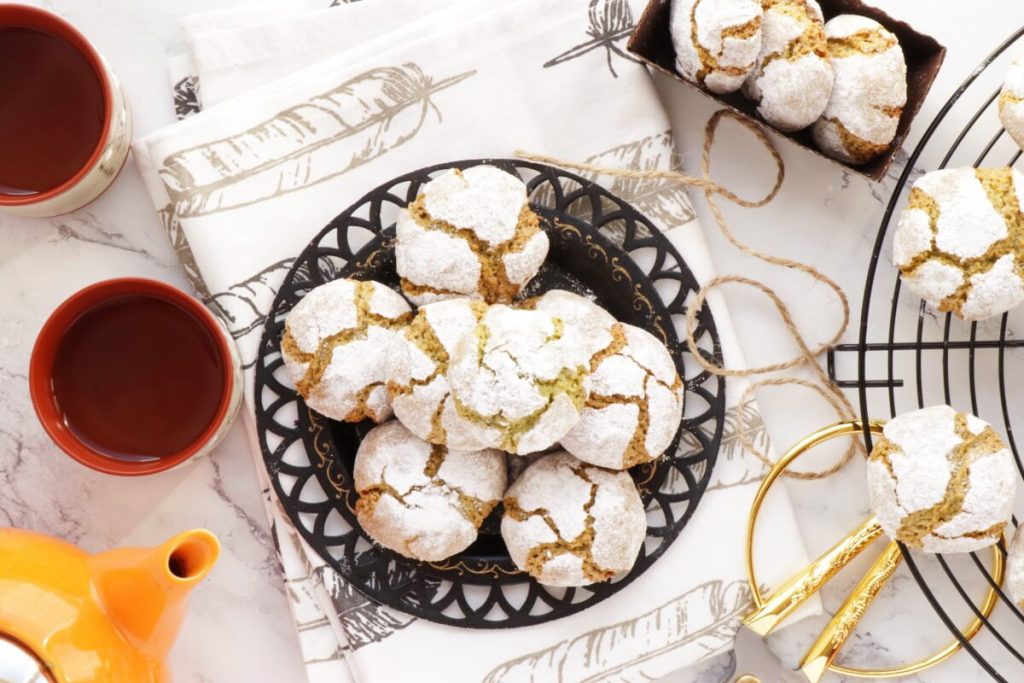 Ingredients for Matcha Amaretti Cookies:
2¼ cups Almond flour
1 cup Granulated sugar
1 tbsp Matcha powder
1 pinch Salt
2 large Egg whites
¼ tsp Lemon juice
½ tsp Almond extract
1 cup Confectioners' sugar
Cartellata Cookies are deep-fried Italian cookies which are usually served around Christmas time, but I say why restrict yourself to only eating these delicious crispy cookies to one time of year? I tend to make these cookies for events when I'd like to serve a homemade treat with coffee.  …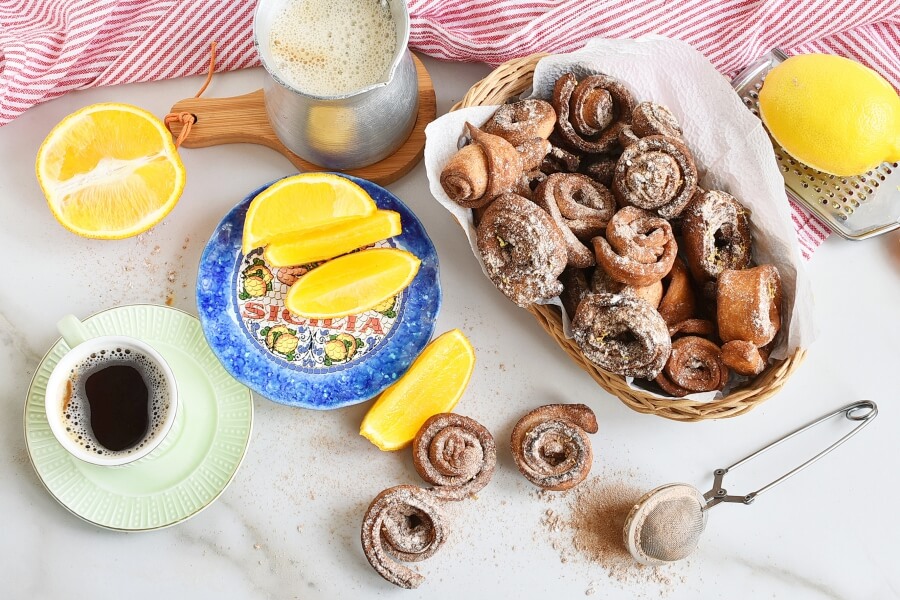 Ingredients for Cartellata Cookies:
3 cups All-purpose flour
⅓ cup Sugar
½ tsp Salt
½ cup Dry white wine
¼ cup Olive oil
Vegetable oil
1 Lemon

FOR DUSTING:
2 tbsp Confectioners' sugar
1 tsp Ground Cinnamon
These pretty little Italian Easter Cookies are an easy treat to make around Easter time when spring is in the air and you want to do some lighter and brighter baking! My family makes a big deal about Easter. I love an excuse to go overboard in the kitchen and…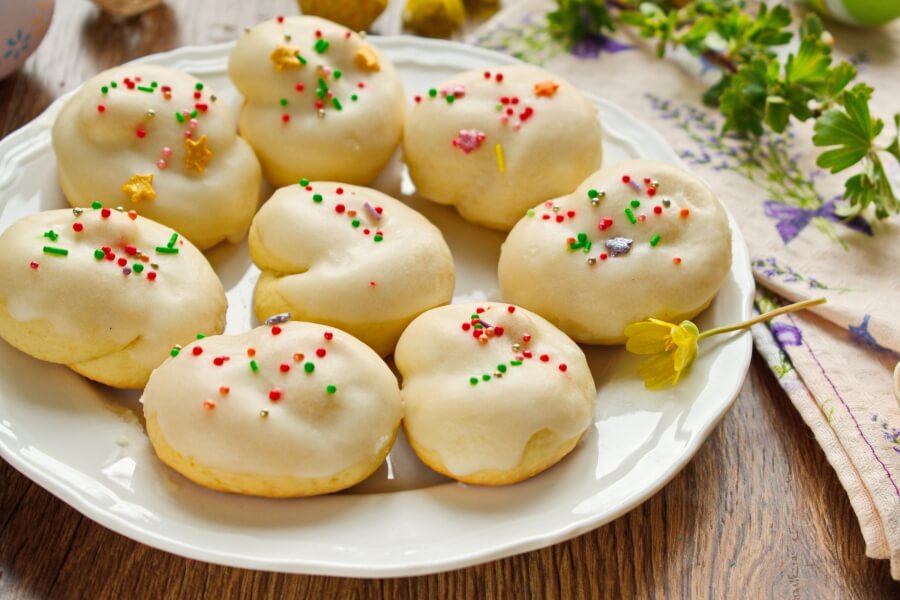 Ingredients for  Italian Easter Cookies :
3 3/4 cups Plain flour
1/2 cup Butter
3/4 cup Sugar
2 cups Powdered sugar
3 Eggs
1/2 cup Milk
2 tsp Vanilla extract
2 tsp Almond extract
2 tsp Baking powder
1/4 cup Butter
1 tbsp Confectionery dressing
My daughters love this Italian Easter Bread even when it's not Easter and I think it's all the colorful sprinkles decorated over the top that makes this bread eye catching and really pretty! I love trying different foods and cuisines from cultures all around the world, especially at family gathering and celebrations …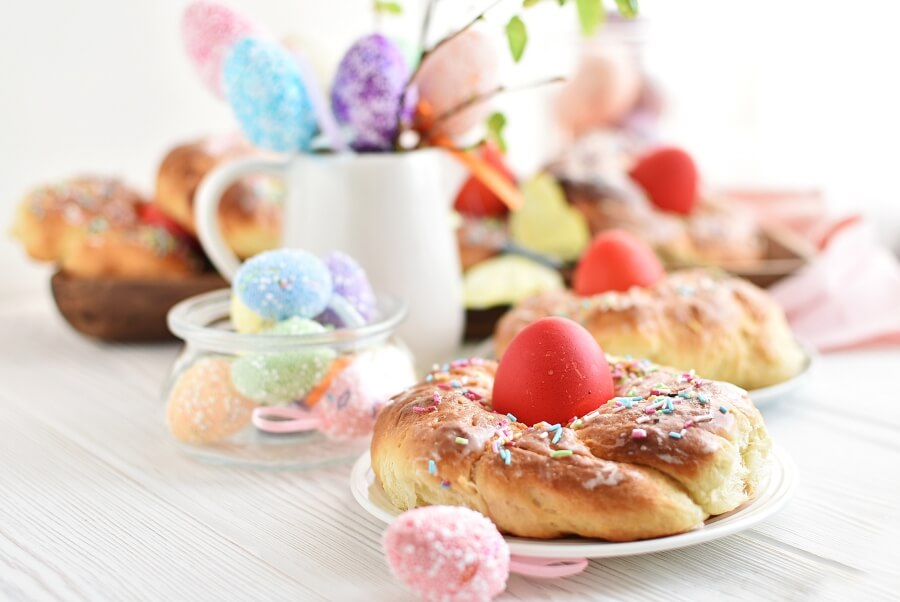 Ingredients for Italian Easter Bread:
½ cup All-purpose flour
2 tsp Active dry yeast
½ cup Milk
¼ cup Sugar
2 Eggs
4 tbsp Butter
¾ cup Sour cream
Zest from 2-3 Lemon
1 tsp Salt
4¼ cups All-purpose flour
3 tbsp Vegetable oil

FOR THE EGGS:
6 Eggs
1 cup Water
Food coloring
1 tbsp Vinegar

FOR THE TOPPINGS:
Colored sprinkles
2 tbsp Milk
This Peach Crostata is one of my summer staples. It is a great recipe which combines slices of peach with brown sugar, cinnamon, and rum. These flavorful peaches are placed on dough and baked into a rustic looking crostata. It's an easy and very tasty dessert! …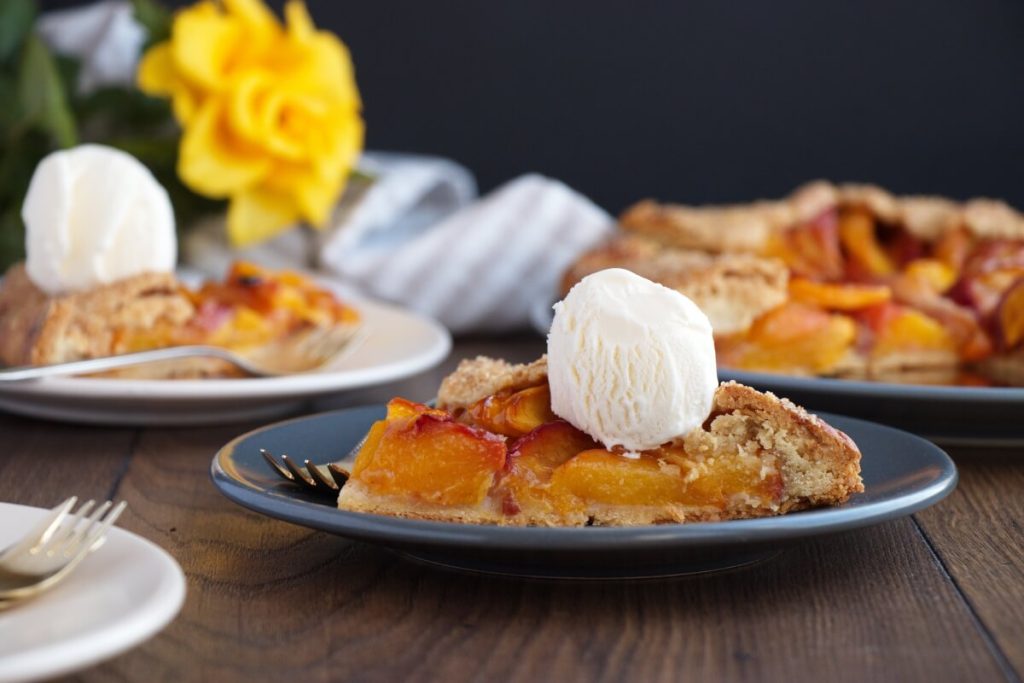 Ingredients for Fresh Peach Crostata:
2 lbs Peaches
¼ cup Brown sugar
¼ tsp Cinnamon
2 tbsp Rum
1 tsp Vanilla extract
1 tbsp Lemon juice
2 tbsp All-purpose flour
1 Pie crust
1 tbsp Heavy cream
2 tbsp Turbinado sugar
I like my desserts tasty but sophisticated, just like this Italian Tiramisu. I'm usually all about the main meal, but sometimes I like to rustle up something for dessert too and this tiramisu is a really classy option. The flavors are high-end – Marsala wine, coffee, and mascarpone – so…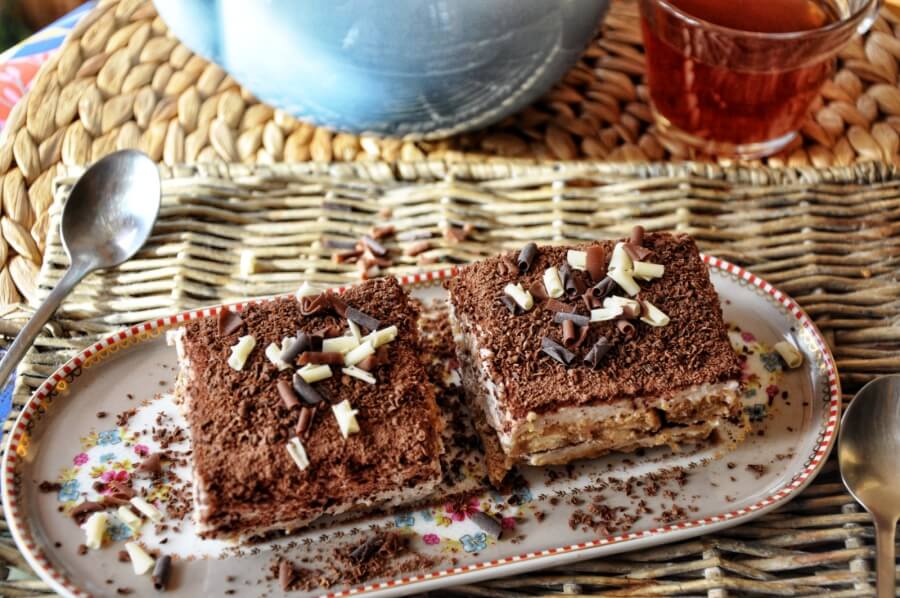 Ingredients for Authentic Italian Tiramisu:
1 1/4 cup Coffee
1 cup Mascarpone
2 1/4 cup Heavy cream
5 tbsp Marsala wine
6oz Sponge fingers
5 tbsp Sugar
1oz Dark chocolate
2 tsp Cocoa powder