Top 10 Low-Carb Recipes
Low-Carb Dishes that Will Make Your Diet a Breeze.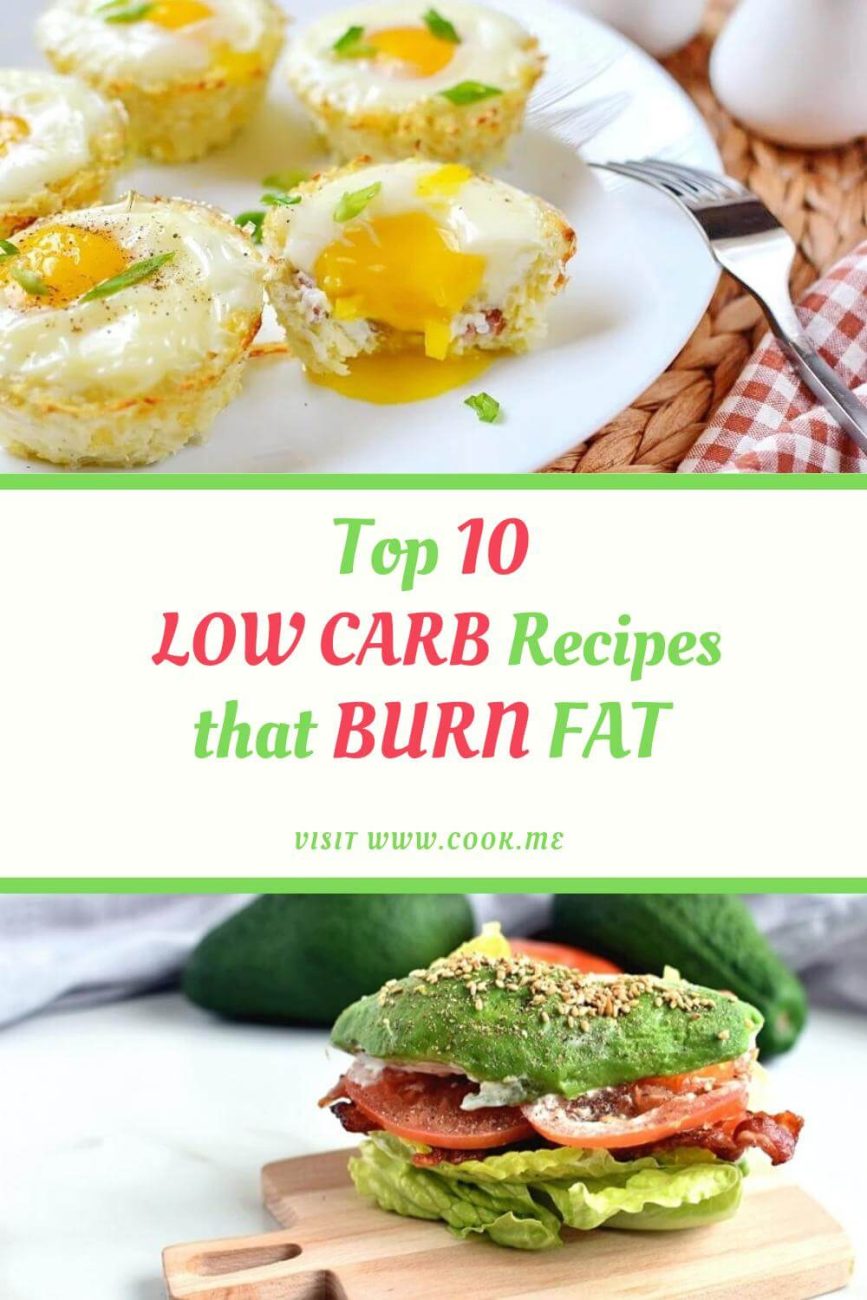 These Low Carb Eggs Baked in Tomatoes are the cutest recipe idea I have had in a little while! A new and fun way to serve your breakfast, inside scooped-out, tomato shells. Baked eggs topped with grated Parmesan cheese and seasoned with salt and freshly ground black pepper. Enjoy them with some …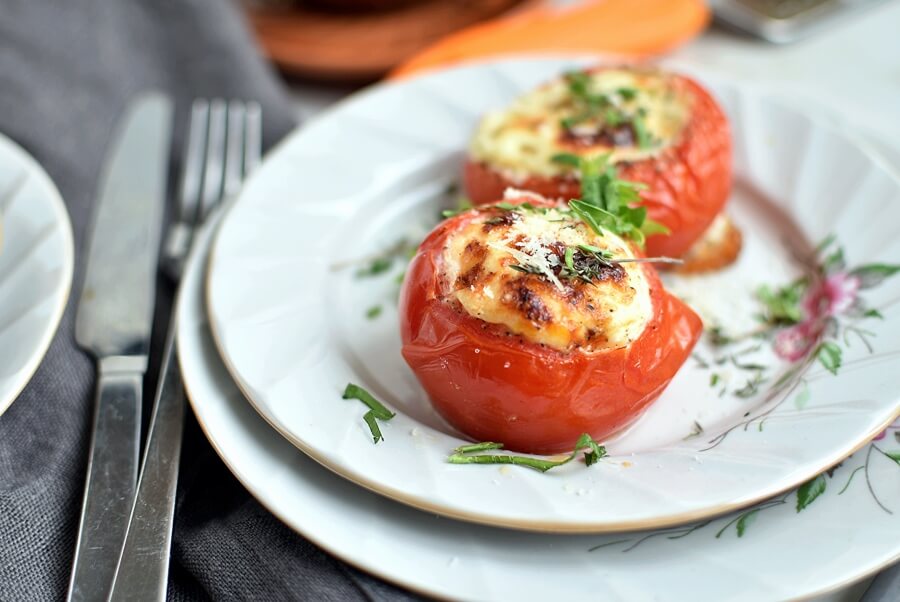 Ingredients for Low Carb Eggs Baked in Tomatoes:
2 tbsp Olive oil
8 Tomatoes
8 Large eggs
8 tsp Milk
¼ cup Parmesan cheese grated
Salt
Black pepper
4 tbsp fresh Herbs
Hearty Cauliflower Muffins are my latest healthy and hearty breakfast treat! I am always looking for new ways of incorporating more vegetables into my family's meals and these muffins are a great way to start the day in a healthy and tasty way! …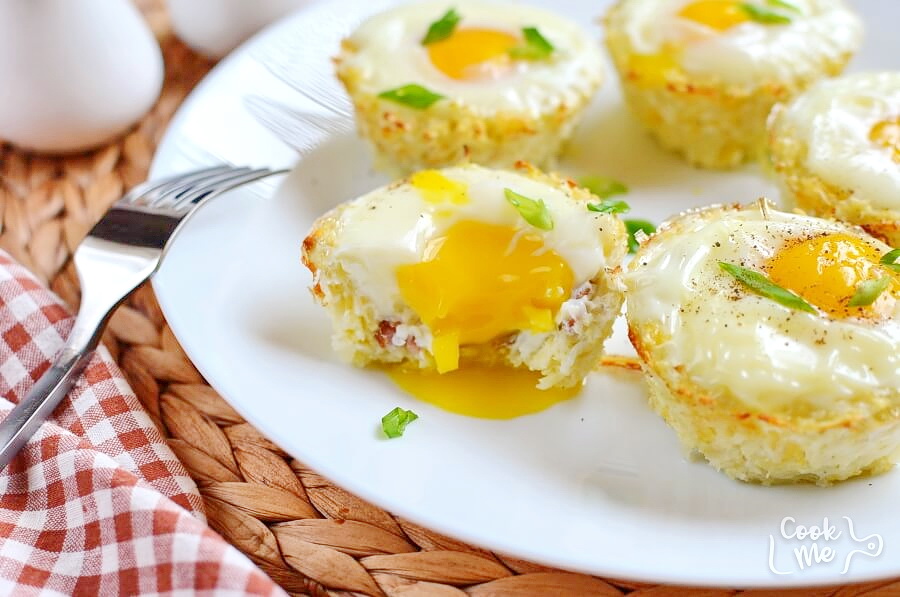 Ingredients for Hearty Cauliflower Muffins:
5 ½ cups Cauliflower
1 pinch Nutmeg
1 clove Garlic
Salt
Black pepper
8 Eggs
1 ½ cup Cheddar cheese
4 slices Bacon
Fresh and delicious, this Avocado Caprese Chicken Salad with Balsamic Vinaigrette is the perfect lunch to satisfy the hunger and please your taste buds. Prepared in just 15 minutes, this gluten free, keto-friendly salad is packed with all the nutrients that a low-cal, low-carb diet requires. So delicious, even your children will be in on this one!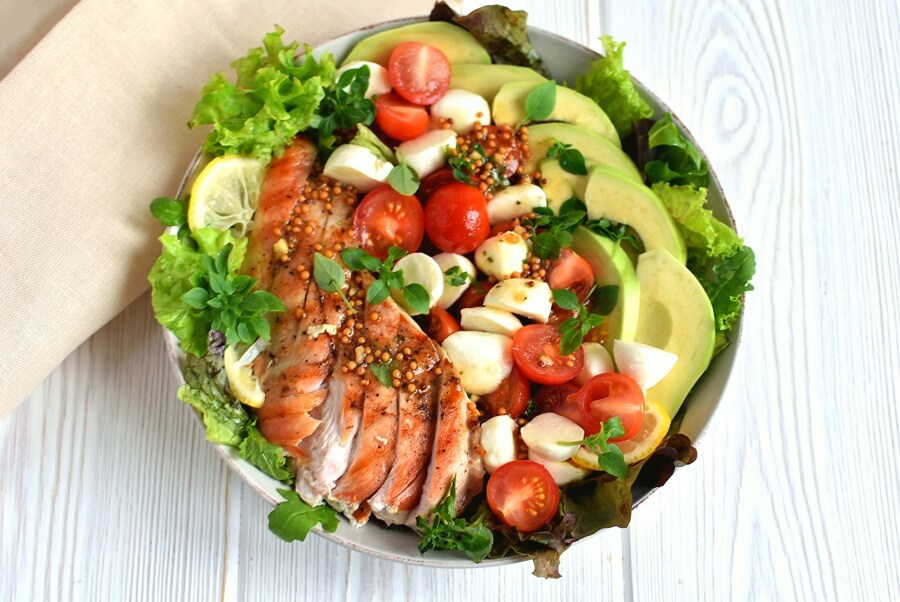 Ingredients for Avocado Caprese Chicken Salad:
1 Chicken Breast
Salt
Black pepper
6 cups of fresh Spring mix
½ cup Mozzarella
1 Avocado
½ cup Cherry tomatoes
¼ cup Basil

FOR THE BALSAMIC VINAIGRETTE:
1 clove Garlic
1 tsp Dried basil
1 tbsp Dijon mustard
1 tbsp Lemon juice
¼ cup Balsamic vinegar
¼ cup Olive oil
Salt
Black pepper
Healthy Low Carb Korean Pork Lettuce Wraps, known as "ssäm" in Korea, are a very popular dish in Korean households. Typical ssäm are made by wrapping tasty slow cooked meat like pork in leafy vegetables like lettuce. I marinate the pork shoulder before cooking to infuse it with the flavors of mi…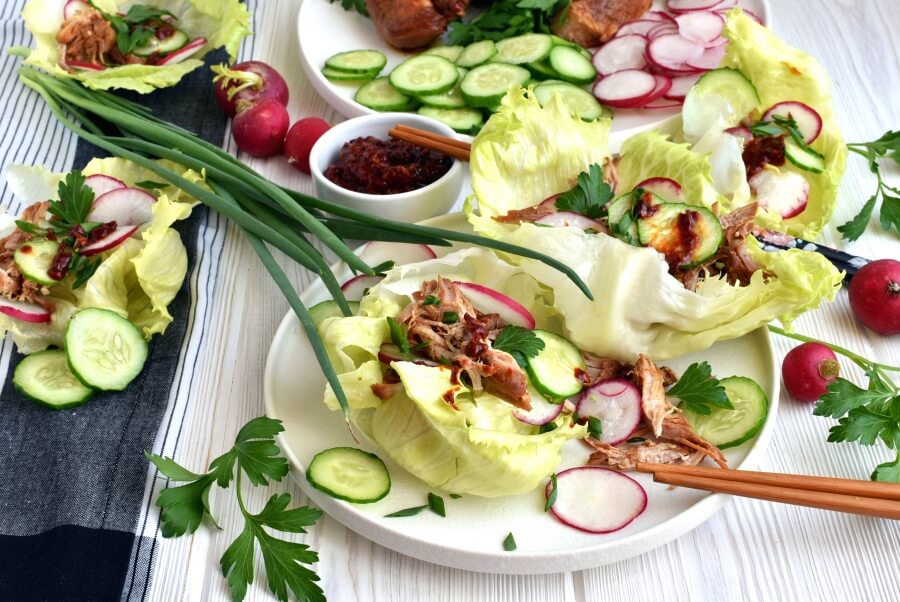 Ingredients for Healthy Low Carb Korean Pork Lettuce Wraps:
¼ cup Miso
¼ cup Soy sauce
3 tbsp Gochujang pepper paste
1 tbsp Sesame oil
1 tsp Black pepper
1 boneless, (about 4 lb) Pork shoulder
8 whole leaves Lettuce
8 Radishes
1-2 Cucumbers
1 Green onion
These Garlic Butter Meatballs with Zoodles are a delicious way to serve ground chicken. I like to make this meatball dish with zoodles rather than spaghetti. What are zoodles you ask? Well, zoodles are noodles made from zucchini! They are a fresh and low carb alternative to pasta. I buy my zoodles …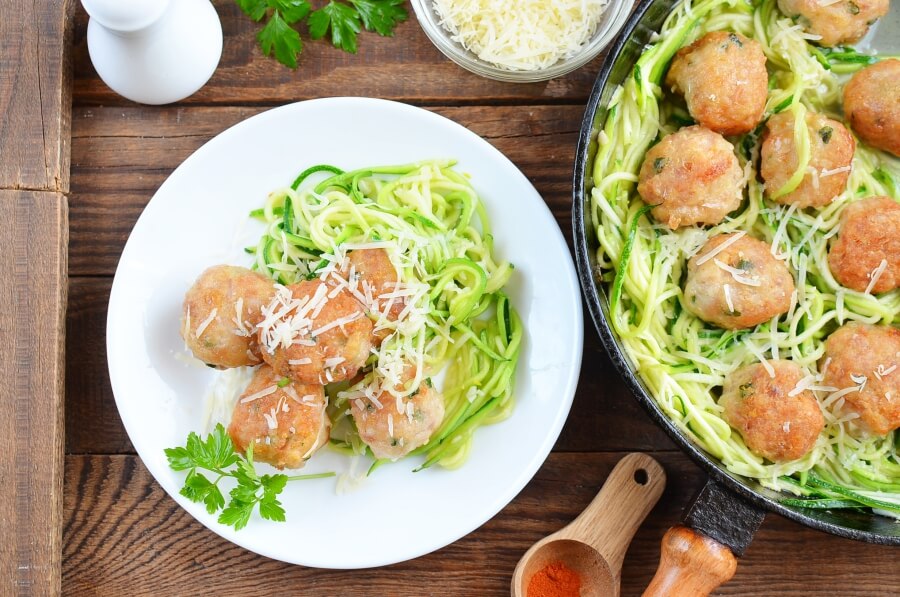 Ingredients for Garlic Butter Meatballs with Zoodles:
1 lb Ground chicken
5 cloves Garlic
1 Eggs
½ cup Parmesan cheese
2 tbsp Parsley
¼ tsp Red pepper
Kosher Salt
Black pepper
2 tbsp Olive oil
4 tbsp Butter
juice of ½ Lemon
1 lb Zoodles
This Easy Roasted Whole Trout is a showstopper which you should make next time you're feeding a crowd. It is super easy to make too so you can prepare it in advance and cook it while your guests are settling in. Or you could prepare and cook the fish in advance and serve it cold with a selection of …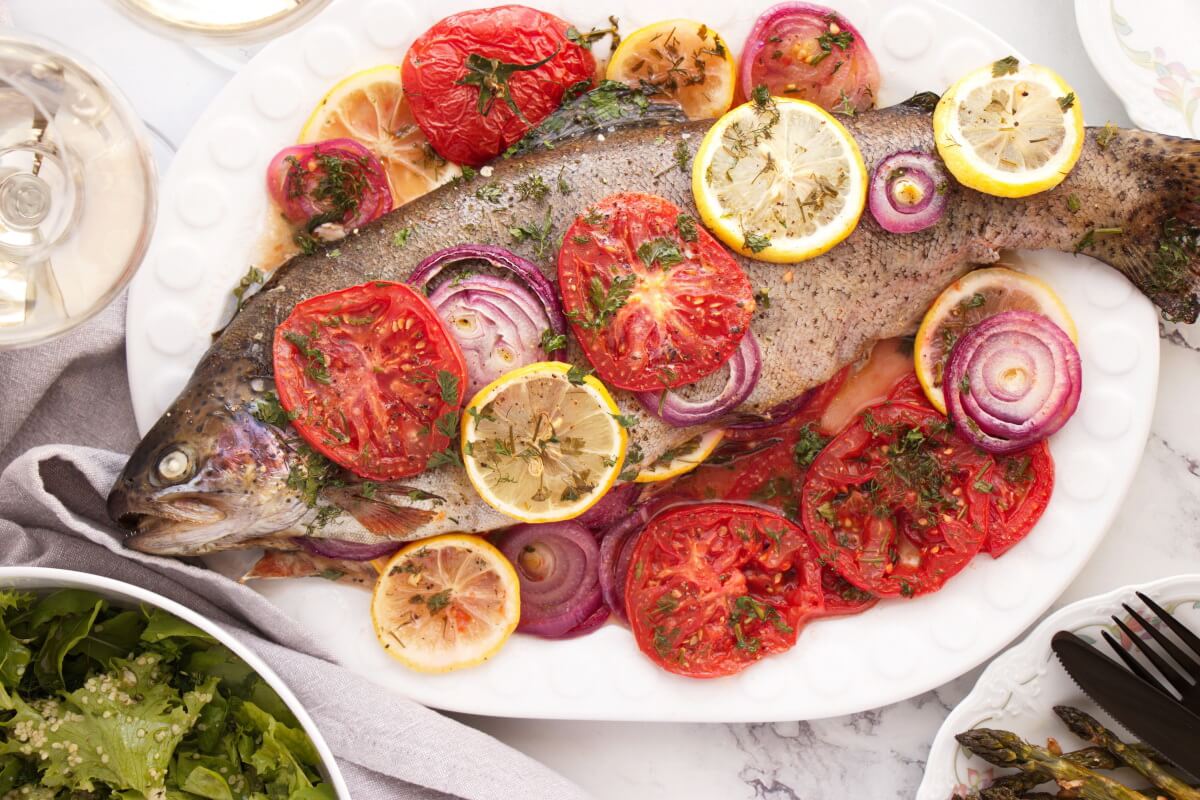 Ingredients for Easy Roasted Whole Trout:
1 Red onion
4 Tomatoes
1 Lemon
1 bunch Fresh dill
1 bunch Parsley
3 tbsp Olive oil
1 x 1.5 kg Trout
Sea salt
Black pepper
50 g Unsalted butter
Most people know me as the "keto queen" and it might just be because of this Avocado Bun BLT that I designed – a burger with no carbs and uses avocado halves to sandwich the filling instead of a regular white flour bun. I fill my BLT with crispy bacon and juicy tomato slices, some romaine lettuce, …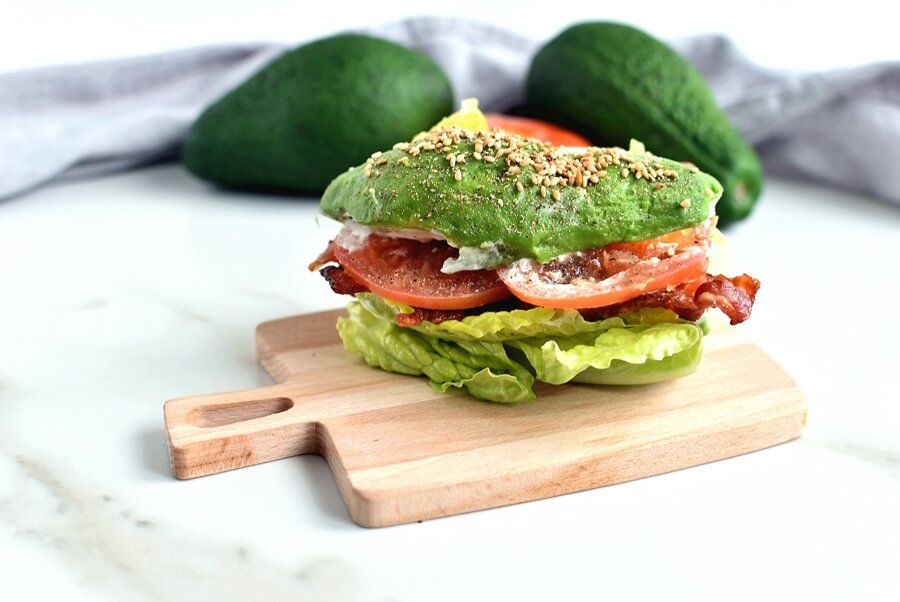 Ingredients for Avocado Bun BLT:
1 Avocado
Kosher Salt
Black pepper
2 tsp Mayonnaise
3 pieces Romaine lettuce
2 slices Bacon
2 slices Tomatoes
Sesame seeds
There's nothing like Roast Chicken & Sweet Potatoes on a cold weekend day. I love this recipe – it is so versatile. No sweet potato at home? No problem – substitute with normal potato. Fancy extra veggies or a salad? No problem – pop them on the side! As I use chicken thighs in this recipe, it cooks really fast…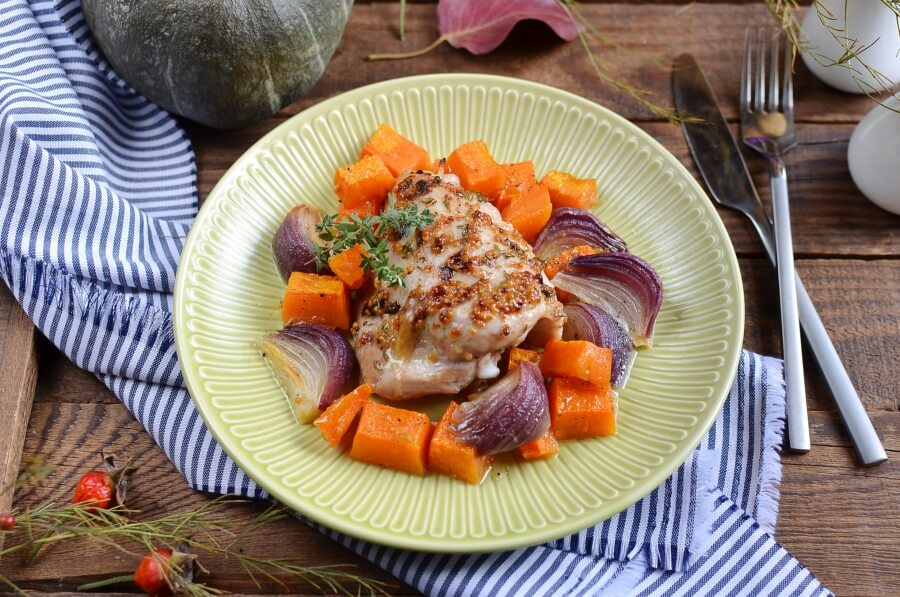 Ingredients for Low Carb Roast Chicken & Sweet Potatoes:
2 tbsp Dijon mustard
2 tbsp Fresh thyme
2 tbsp Olive oil
½ tsp Salt
½ tsp Black pepper
1½ – 2 lb Chicken thighs
2 Sweet potatoes
1 Red onion
This low-carb No-Bake Keto Cheesecake is as creamy and delicious as any other cheesecake but works great as part of your Keto diet! The base is made from a combination of almond flour, pecans, and butter, giving it a wonderful nutty flavor that's enhanced by a pinch of cinnamon. The…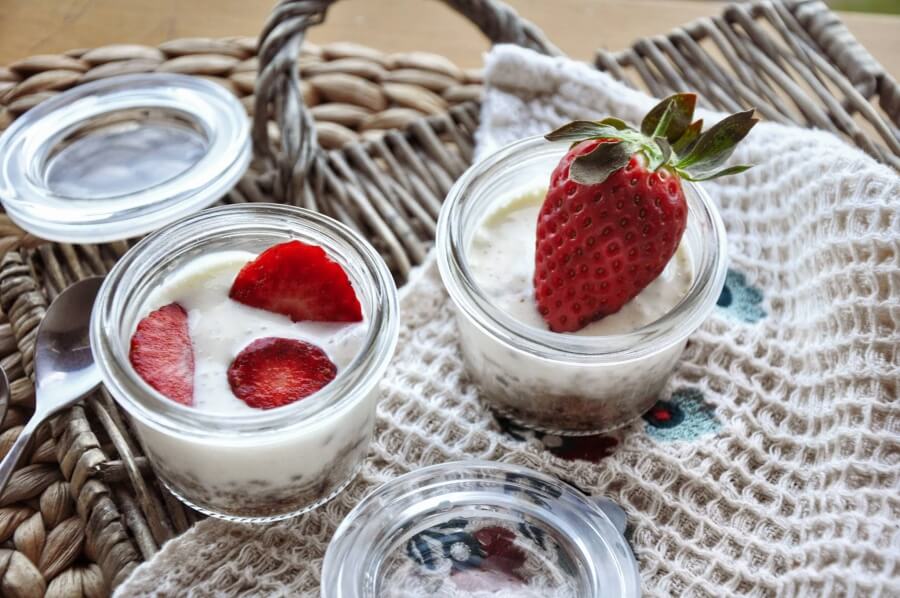 Ingredients for No-Bake Low Carb Keto Cheesecake:
2 tbsp Almond flour
1 1/2 tbsp Pecans
1 1/2 tsp Butter
1 1/2 tsp Stevia or any liquid sweetener
1/4 tsp Cinnamon
1/4 tsp Salt

FOR THE CHEESECAKE TOPPING:
2 1/2 tbsp Sour cream
5 tbsp Cream Cheese
2-3 tbsp Stevia or any liquid sweetener
3 tbsp Butter
1/2 tsp Vanilla extract
1/4 tsp Lemon juice

FOR SERVING:
to taste Whipped cream
2 Strawberries
The Keto Queen has done it again with this Keto Low Carb Mint and Chocolate Chip Ice Cream recipe. Prepared in just 20 minutes, your low carb, healthier option, ice cream, has never been easier to make. It's creamy, it's crunchy with the chocolate chip nibs and it's fresh with…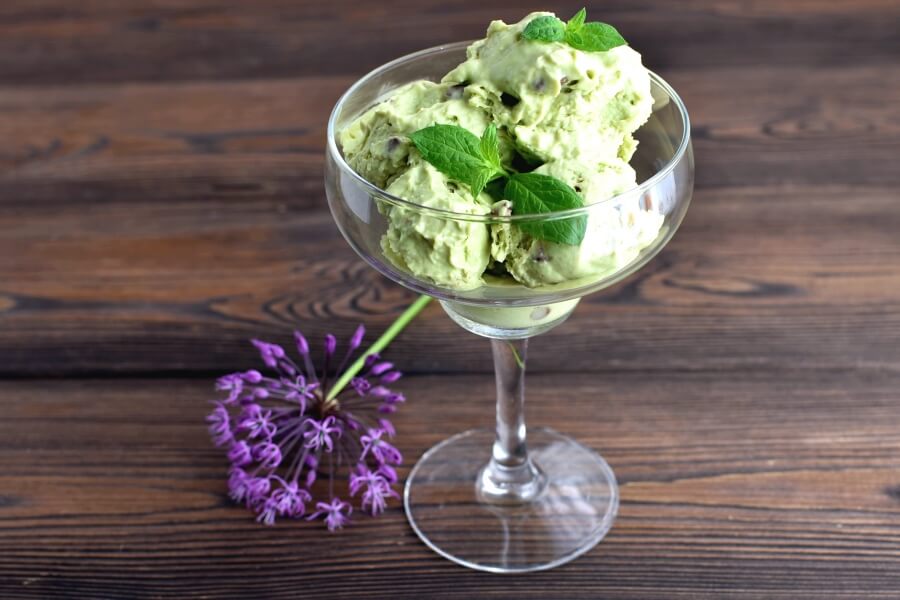 Ingredients for Keto Low Carb Mint and Chocolate Chip Ice Cream :
1/2 tsp Peppermint extract
30-45g Chocolate chips
110 g Coconut milk
50 g Avocado
1/2 tsp Vanilla extract
1/2 tsp Lemon juice
1 pinch Sea salt
2-4 tbsp Powdered xylitol