What to Cook in August?
August seasonal recipes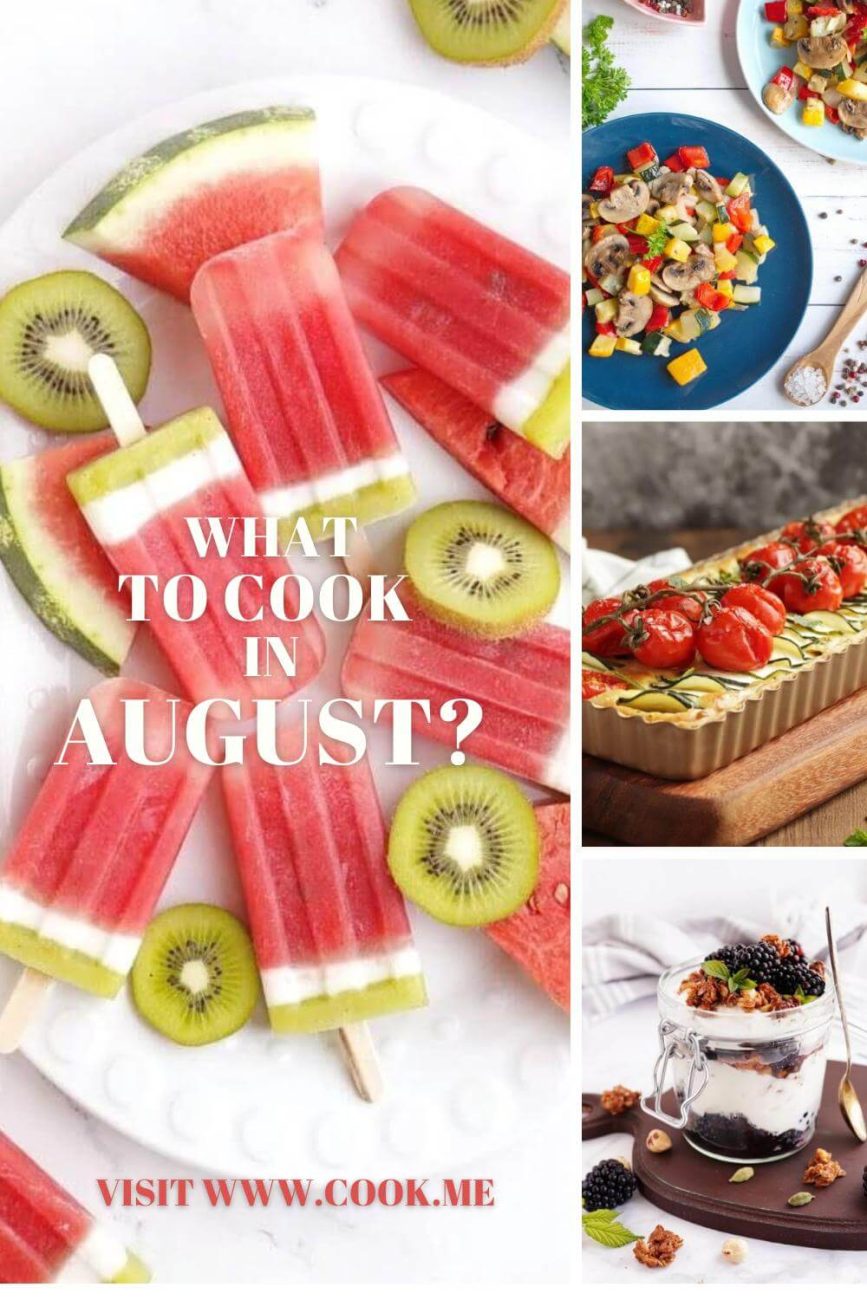 It's August, therefore, it's time to enjoy and cook August seasonal dishes: heat-loving eggplants, summer squashes and tomatoes, juicy summer fruits and berries, including peaches, raspberries, blueberries, and watermelon.
This Avocado and Tangerine Salad with Spicy Vinaigrette is a perky orange and green salad and I firstly love the colors this salad portrays, almost more than anything. Soft and creamy avocado paired with tangy, chewy tangerines, these two uniquely very different ingredients bought together bring a stunning, mouthwatering combination of flavors to open your senses.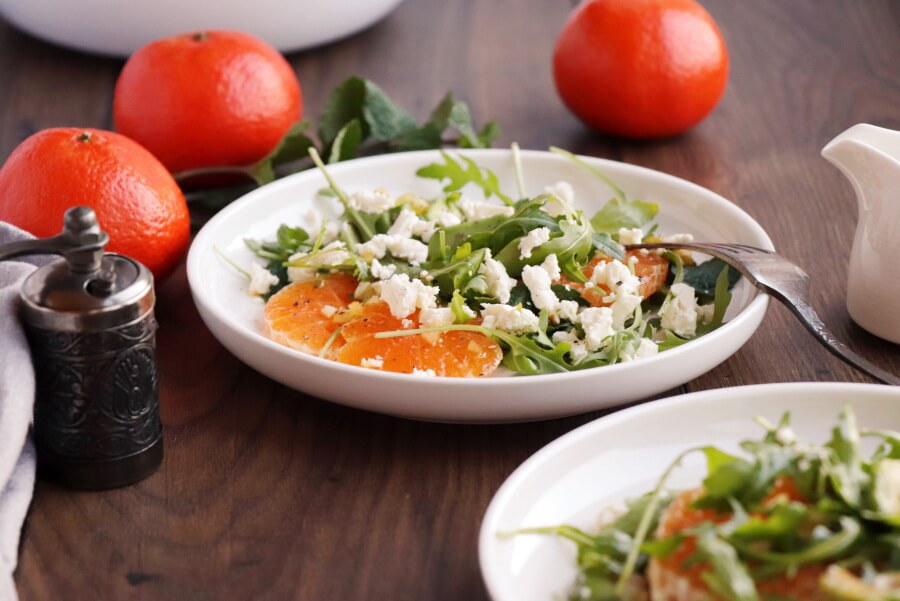 This bright pink Beet Detox Soup is a delicious and healthy soup which is packed full of goodness. The soup gets its pink color from beet roots which are a superfood. Beets are low fat and are packed with minerals, vitamins and antioxidants making them unbeetable in my book (get it?!)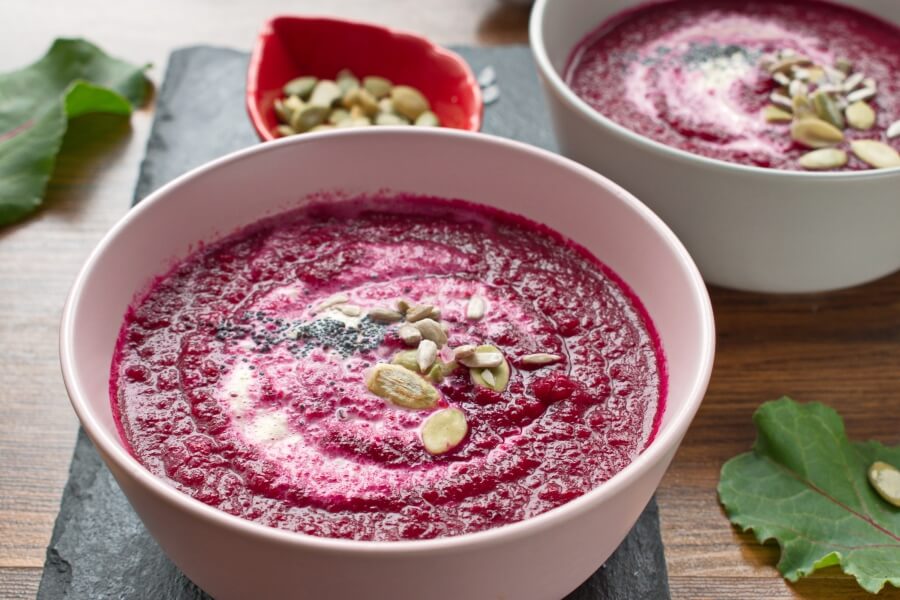 These 5 Ingredient Blueberry Chia Overnight Oats not only tasty absolutely delicious but look gorgeous and fabulous too! Have you ever wanted to make one of those mouthwateringly, good-looking Pinterest or Instagram breakfast jars?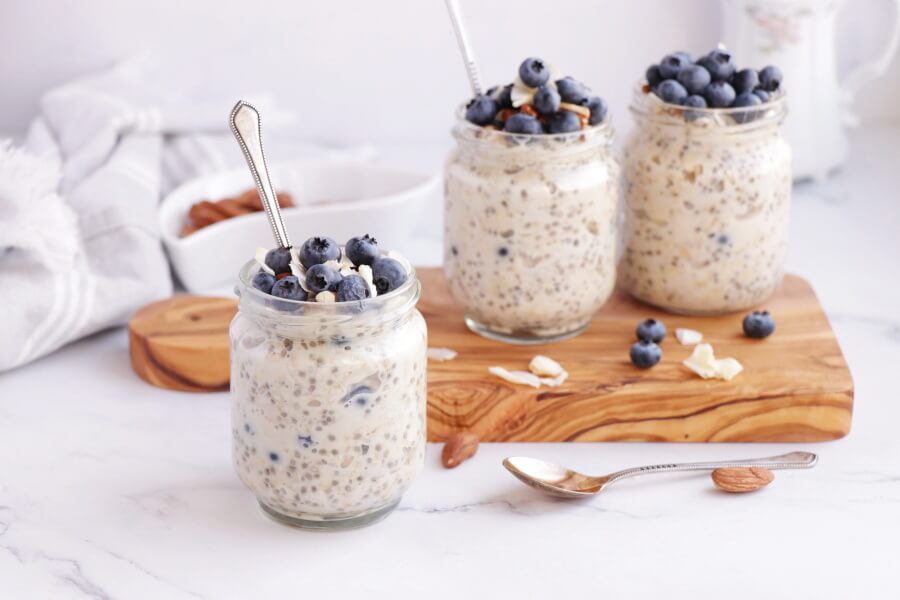 Mediterranean Stuffed Peppers might just be my most cooked recipe this year. I've made them so many times and each time I try a different flavor combination. As soon as I hit this mix, I knew it was the one! I think the addition of feta cheese really elevates the stuffing. …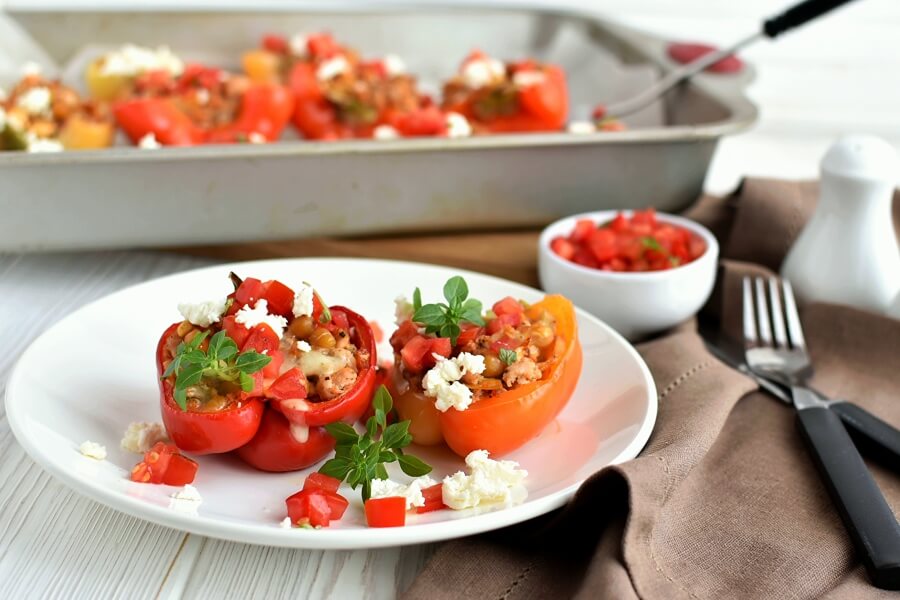 This Zucchini, Corn & Egg Casserole will feed a crowd and have them crying out for more! Make it the next time you're cooking for a crowd at breakfast, lunch, dinner or even for a picnic! It's full of healthy and filling ingredients. …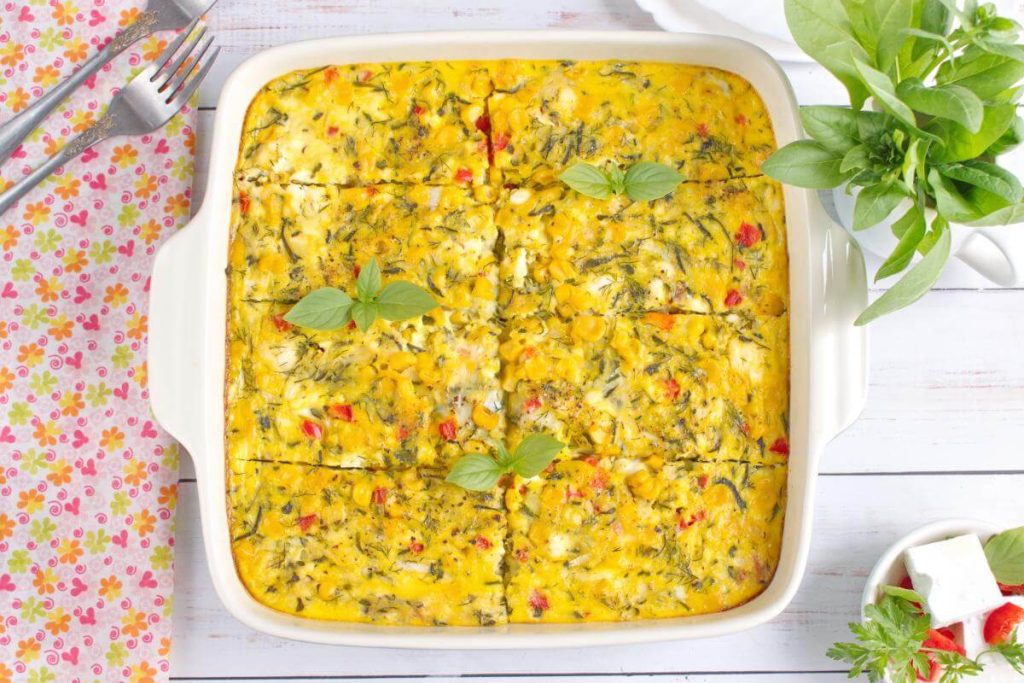 These Italian Oven-Roasted Vegetables are a delicious side dish that I love to make to accompany grilled meat or to use in wraps and sandwiches. This dish uses a variety of summer vegetables which you will find at your local grocery store or farmer's market. …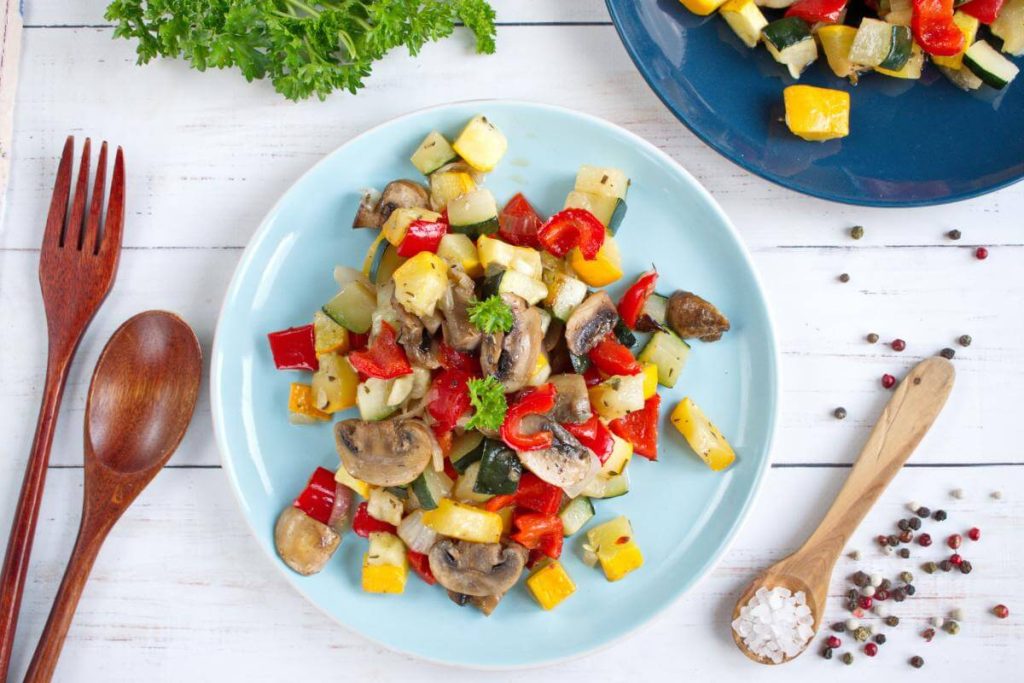 Peach Cobbler is a cake recipe for all the non-bakers out there! It doesn't look too over the top, or luxurious, by any means, however it has all the goodness and flavor that a cake or dessert, needs. I think it's this fact that makes this dessert so easy to make, there's no…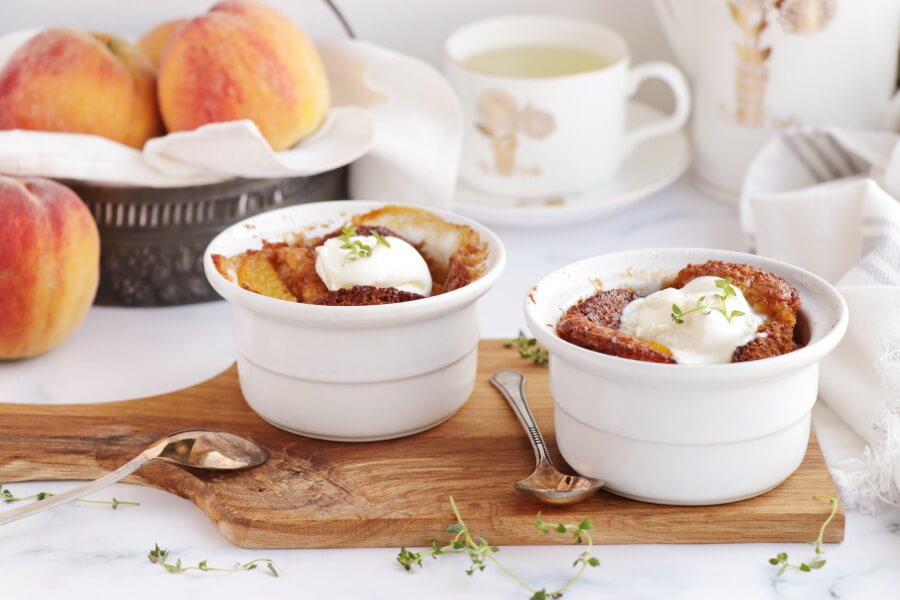 These Low Carb Eggs Baked in Tomatoes are the cutest recipe idea I have had in a little while! A new and fun way to serve your breakfast, inside scooped-out, tomato shells. Baked eggs topped with grated Parmesan cheese and seasoned with salt and freshly ground black …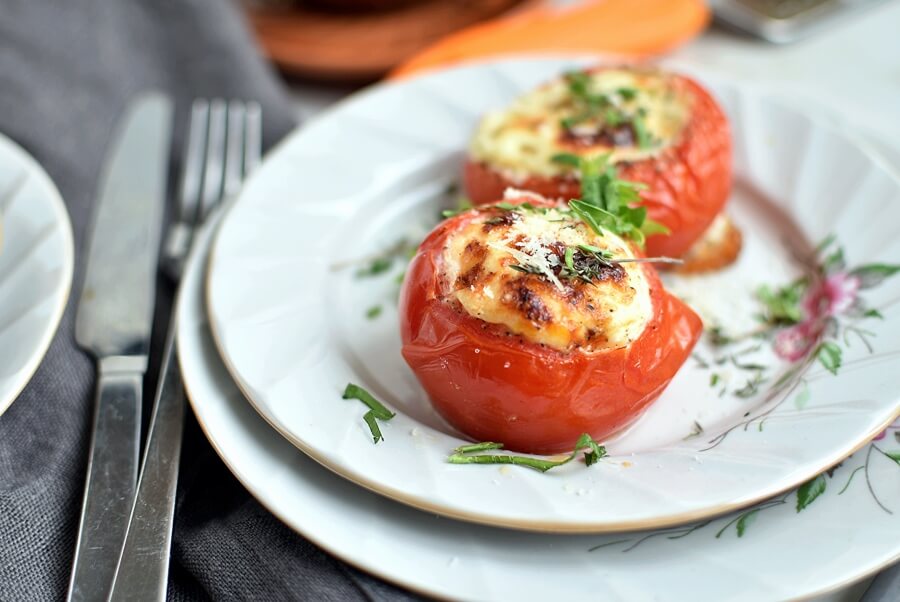 These Watermelon Popsicles are more than just a watermelon popsicle. Created in individual layers, taking up a little bit of your afternoon in preparation time, start out by making the frozen watermelon layer with little chocolate chips inside. Freeze this layer …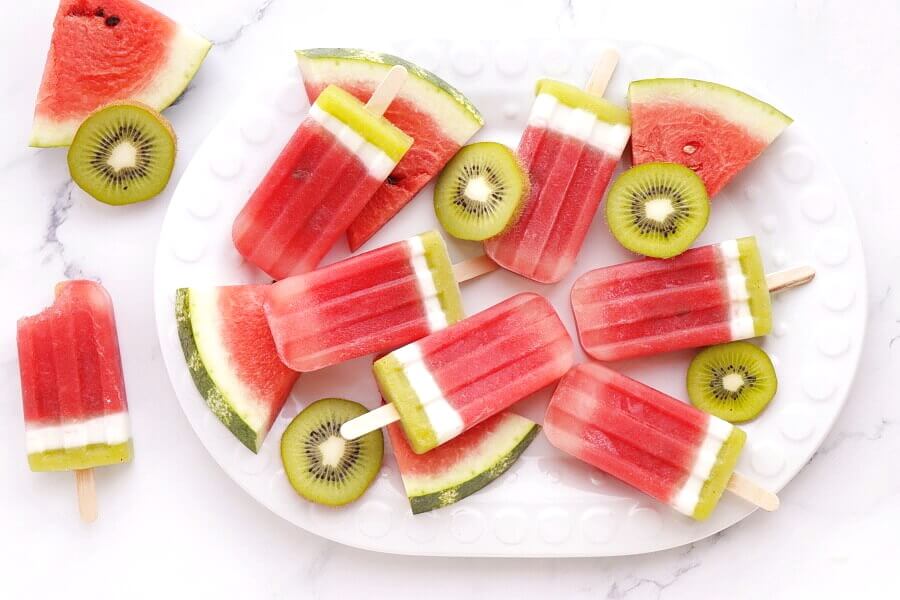 I often make this Healthy Zucchini & Summer Squash Casserole when I have a lot of veggies hanging around in the crisper drawer and I am looking for something light and healthy. We also try to have a couple of meat free days per week and this recipe is a perfect substitute. …