What to Cook in October?
October Seasonal Recipes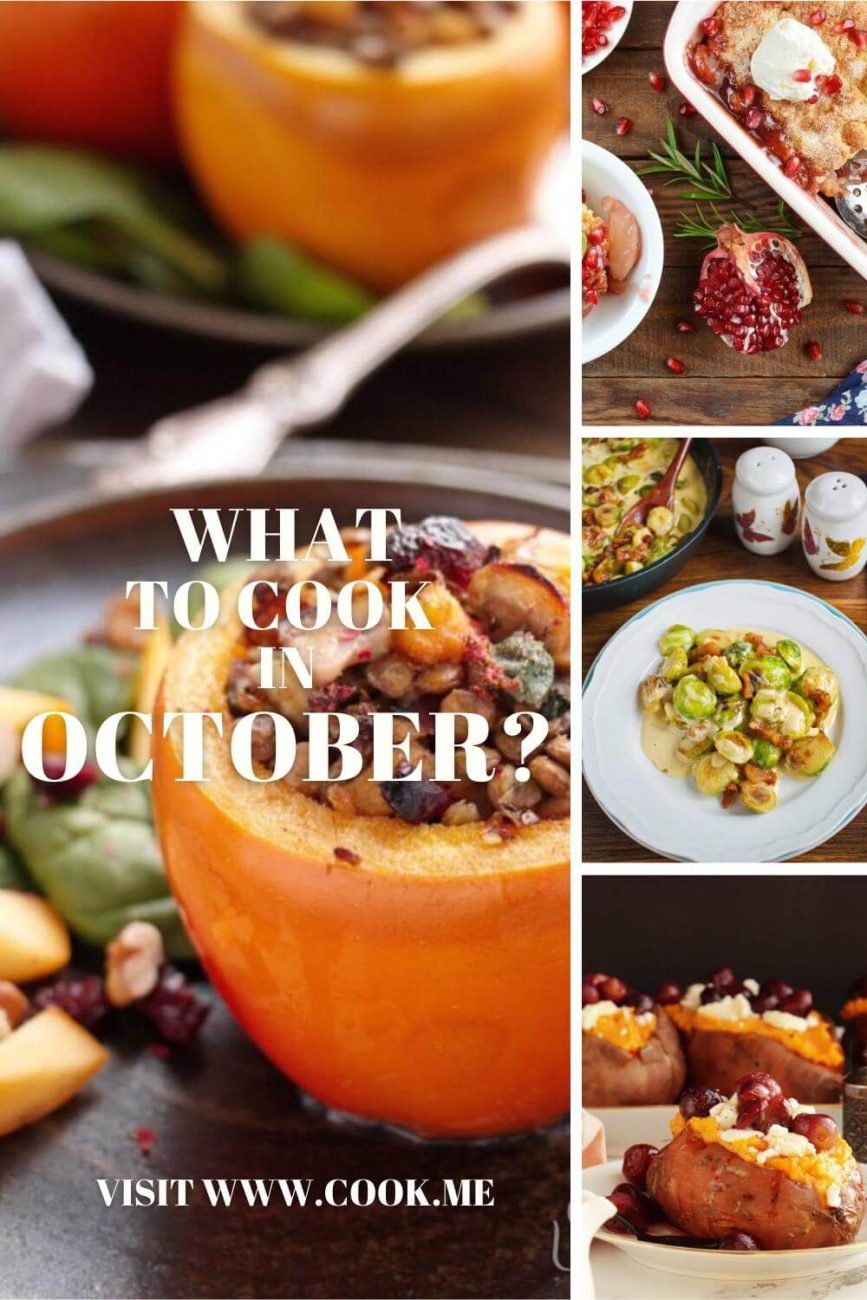 It's October, therefore, it's time to enjoy and cook October seasonal dishes with beet, cauliflower, sweet potatoe and brussels sprouts, fall fruits and berries, including apples, grapes, pomegranate and persimmons.
People often say they hate brussels sprouts but seriously, even the biggest haters can't resist these Brussels Sprouts in Alfredo Sauce. Brussels sprouts are traditionally eaten at Christmas because they are seasonal and readily available but did you know that these little cabbage balls are really good for you? They…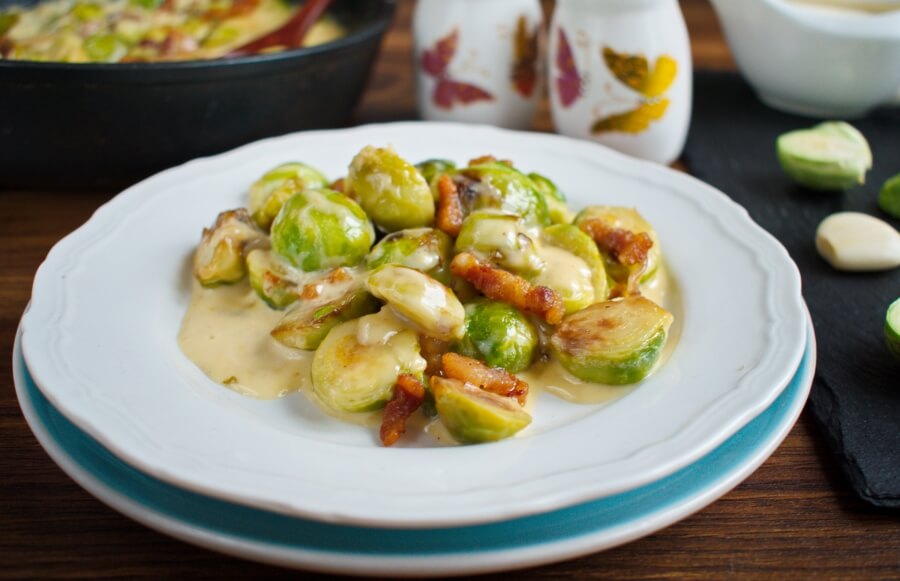 More Brussels Sprouts Recipes »
I've been making Vegan Cauliflower Steaks with Mushroom Gravy for Thanksgiving dinner for the past few years and it always goes down a treat, even with meat eaters! I usually cook a variety of dishes for Thanksgiving dinner and the great thing about eating plant based food is that you…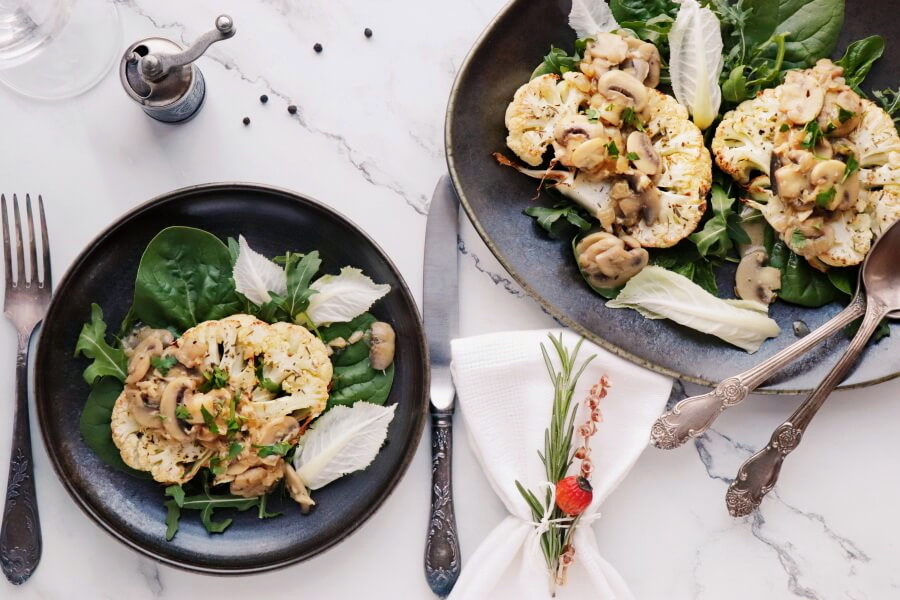 Warm Kale and Caramelized Mushroom Salad is a really great winter salad. Who says salad has to be chilled? A warm salad can make a really delicious meal in winter. For this recipe, I use assorted mushrooms such as beech mushroom and champignon. Also you can use porcini, shiitake cremini,…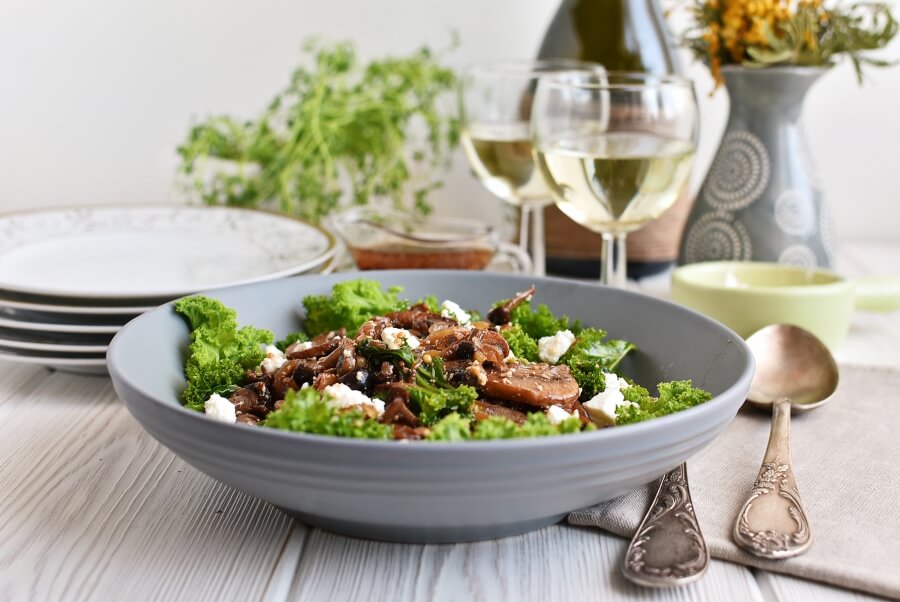 This Pumpkin Cut-Out Pie is a perfect baked treat for Halloween this year. I find that often Halloween cooking can be fun, but not very appetizing but this cut-out pie ticks all the boxes! I love the creamy pumpkin filling and I always make my cut-out face friendly rather than…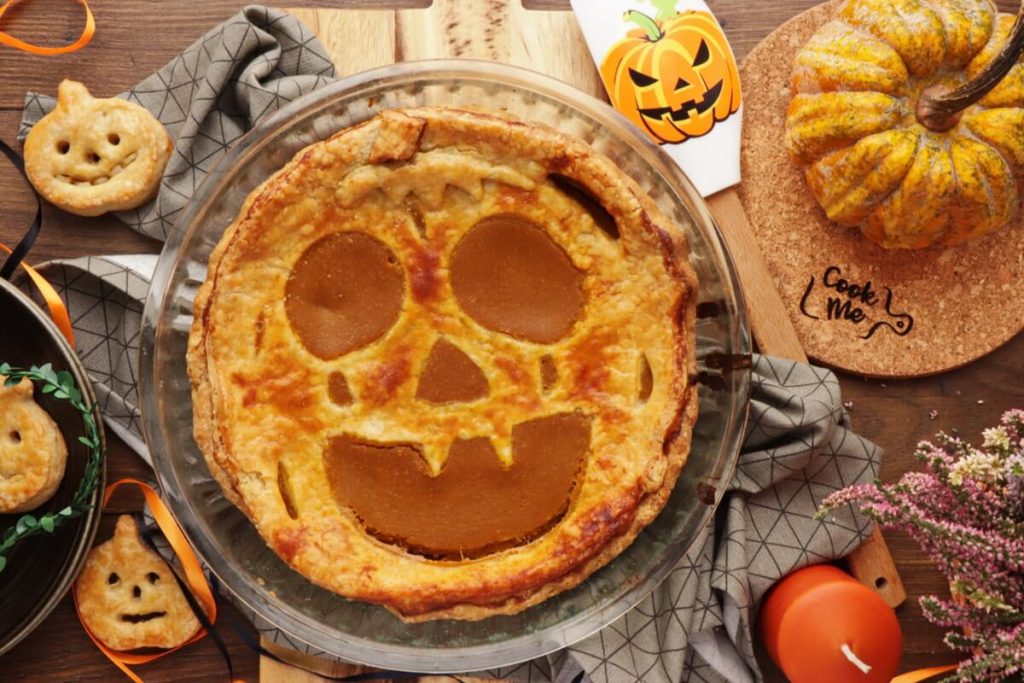 In this Red Cabbage Soup the red cabbage helps to define the word health. Rich in vitamins and antioxidants, this beautiful lilac soup will beautify your table settings as well as tantalize your taste buds. Blended with almond milk to produce a creamy soup that I know you will love….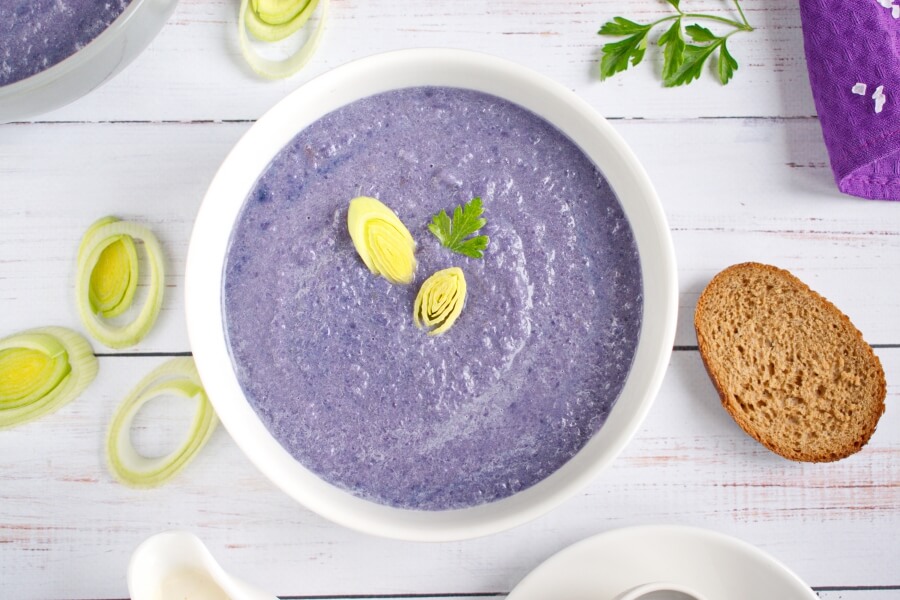 This Beet and Pomegranate Kaleidoscope Salad might just be the most colorful and texturful salad you will have yet served to your guests. With a rainbow array of purple cabbage slices, red beets, mixed bell peppers, orange julienne carrots, bright red pomegranate seeds, potato sticks and beef strips, I don't…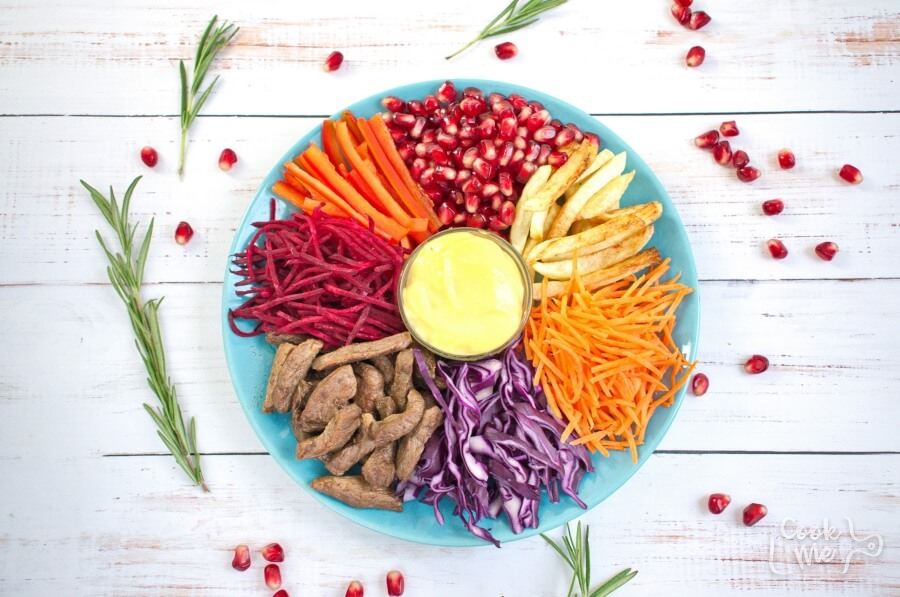 Roasted Grape, Goat Cheese Stuffed Sweet Potatoes is one of those recipes when you hear the ingredients you think, "no, that combination won't work" but once you try it, you will change your mind so fast! Mixing goat cheese and sweet potatoes with roasted grapes is genius and I can't…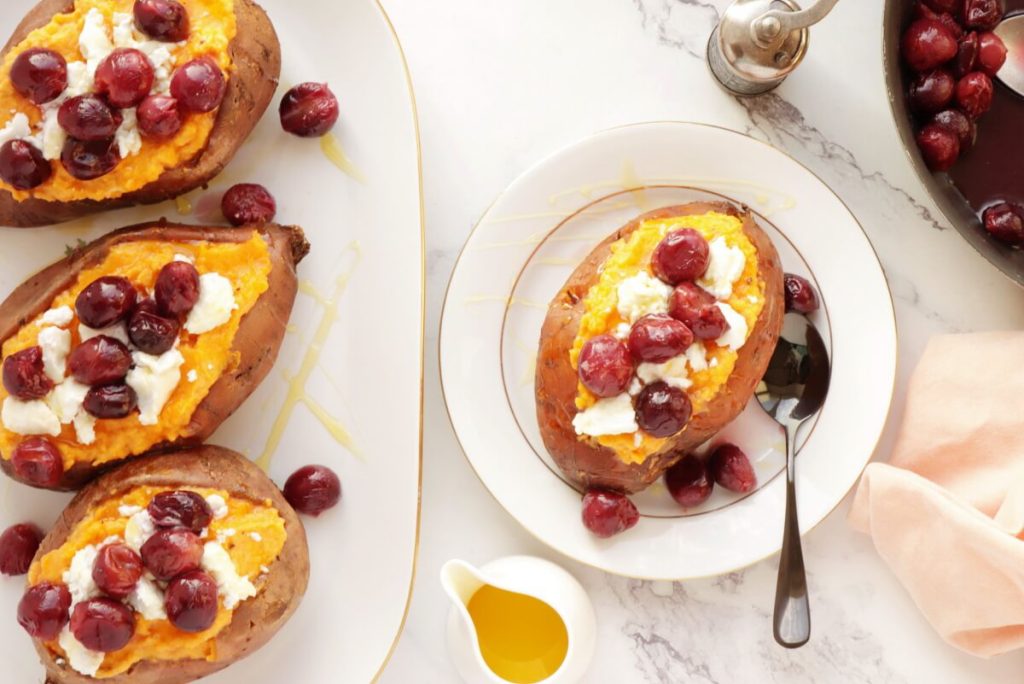 These Vegan Stuffed Persimmons with Lentils make a great alternative to stuffed peppers or tomatoes. I love trying out new things in the kitchen and this is one experiment which works really well. I can't wait for you to try it. I use fuyu persimmons in this recipe as they…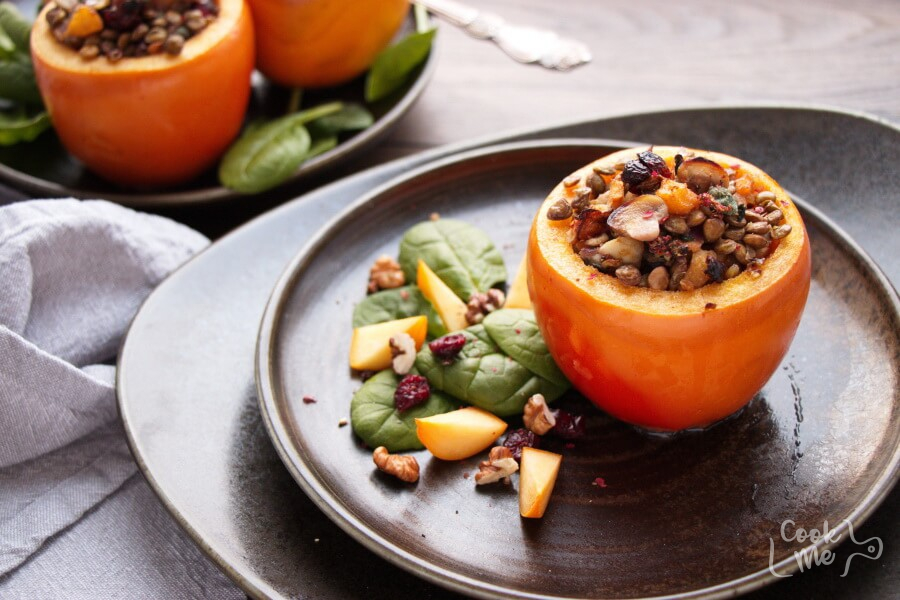 enjoy an easy to bake recipe and this Ruby Grape Pie makes my amateur baking skills look leveled up! I use a premade pie crust, with a homemade grape and syrup filling that takes just 15 minutes. The rest gets done in the oven. First bake …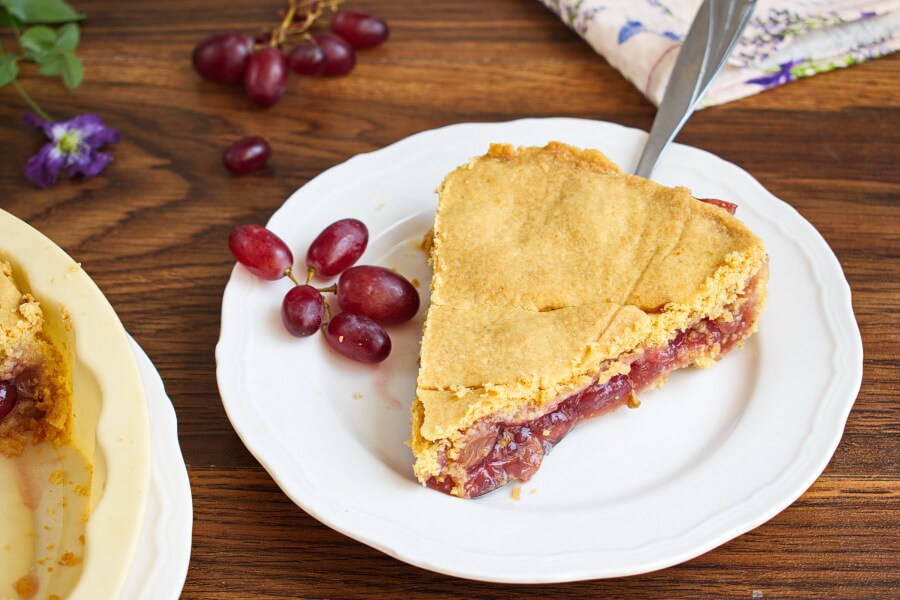 Baking is my favorite pastime, if you couldn't tell, and this Apple Pomegranate Cobbler is one of my favorite recipes to make. A perfect winter dessert to serve in individual mini skillets that will definitely have your guests amazed. Mouth wateringly good, this dirty looking, messy treat is best served…