1/2 tsp

Hot sauce

or to taste

1 tbsp

Worcestershire sauce

or to taste

Dash smoke flavoring

optional

1/8 tsp

Black pepper

to taste
Smoked Fish Dip
This intense and sophisticated Smoked Fish Dip is the easiest thing in the world to make but tastes divine! You can use any kind of smoked whitefish. In fact, this recipe also works great with smoked salmon or smoked mackerel. Along with the smoked fish, the dip is packed with flavor from various sauces and seasonings: Worcestershire sauce, hot pepper sauce, Old Bay seasoning and, if you fancy it, some extra smoke flavoring.
Mayo and sour cream make the dip wonderfully creamy and smooth, perfect for dunking pita crisps, chips, toast and any other kind of baked snack! This dip makes a great starter, or something special to serve at your next dinner party.
To make Smoked Fish Dip, you will need the following ingredients: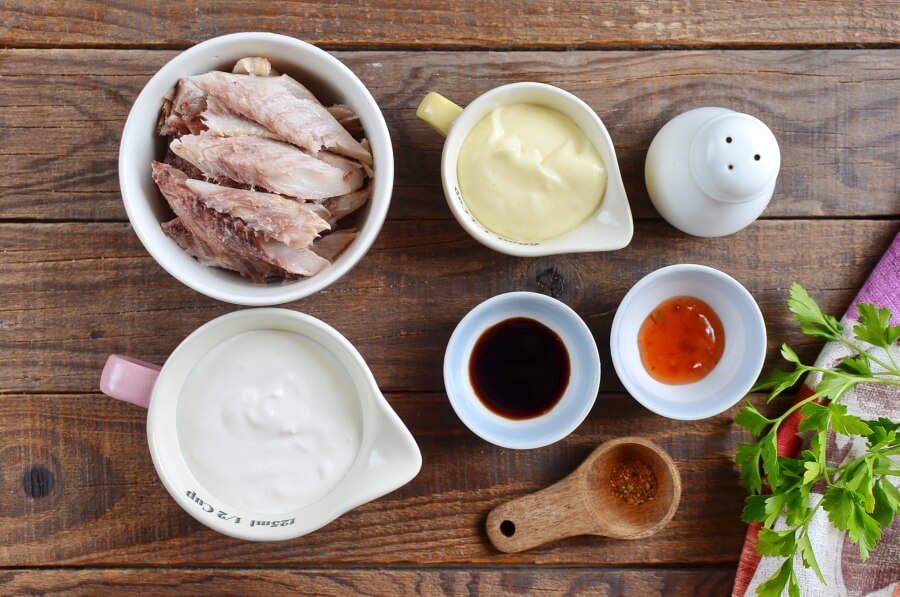 So, how to make Smoked Fish Dip?