1/2 cup

All-purpose flour
5 Minute Microwave Cornbread
You won't find anything easier than my 5 Minute Microwave Cornbread! People often ask me about my favorite cuisines or types of recipes. As a mum of two, my answer is always the dishes that allow you to cut corners on time and effort, without cutting corners on the taste. Like my microwave cornbread recipe. I so rarely have time to bake cornbread from scratch, so when I found this simple method that takes all the difficulty out of making it, I knew I had found a winner!
Simply mix all the ingredients together, microwave for 3 minutes and you have golden sweet and soft cornbread, ready to be devoured!
To make 5 Minute Microwave Cornbread, you will need the following ingredients: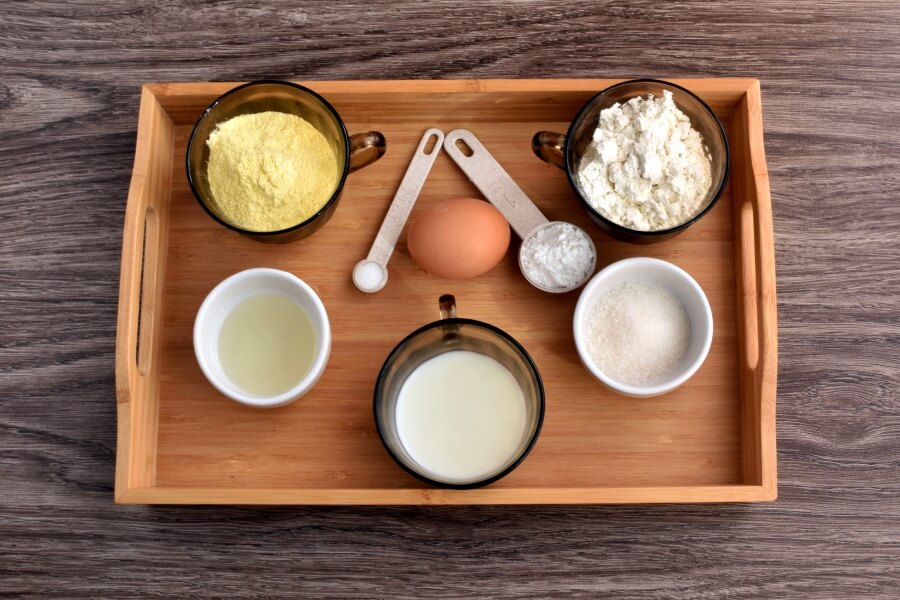 So, how to make Five Minute Microwave Cornbread?
Steps to make 5 Minute Microwave Cornbread
Combine the ingredients

2

Microwave the bread

3