Apple Pie Toast
This Apple Pie Toast recipe is simple to make and tastes absolutely delicious! It is a great recipe to make when you fancy a nice dessert but you don't really have many ingredients in your cupboard. The main ingredients in this recipe are apples, bread and cream cheese. 
Start by preparing the bread – press the center of the bread down and spread with cream cheese. Place the apples on top. Dust with a cinnamon and sugar mixture and top with butter. Place in the oven for 20 minutes and bake. Serve with ice cream et voila! Delicious apple pie toast with very little fuss!
To make Apple Pie Toast, you will need the following ingredients: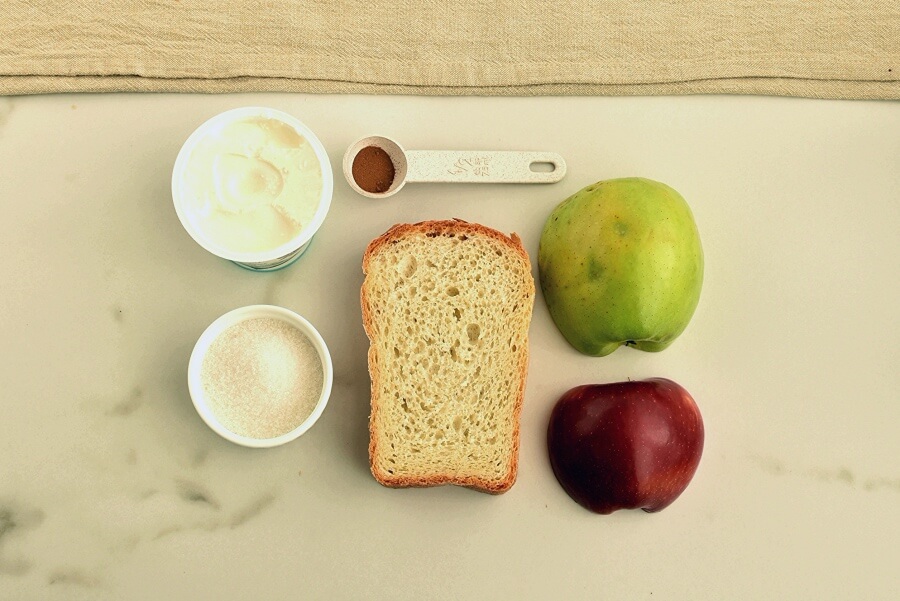 So, how to make Apple Pie Toast?
Steps to make Apple Pie Toast
Heat the oven

5

Turn on the oven and preheat to 340 ˚F.

Prepare the bread

1

Add cream cheese

1

Slice the apples

2

Place the apples on the bread

1

Dust with cinnamon and sugar

1

Dot with butter

1

Bake

20

Serve