1½ oz

Unsalted butter

cubed

10½ oz

Apricots

fresh, halved and stoned (about 7 or 8 apricots)

For dusting:
Apricot Tarte Tatin
I love a good tart tatin recipe and this Apricot Tarte Tatin is one of my favorite desserts to make in summer. A tarte tatin is a French upside-down fruit tart. It is usually made with apples, but I love to try different fruits when I make tarte tatin. The basic steps are the same, regardless which fruit you use – caramelize fruit, a pastry pie crust is on top and bake in the oven. Once the tarte comes out of the oven, it is inverted and served with the fruit facing up.
Start by caramelizing sugar in an ovenproof frying pan. Add the apricots and layer a sheet of pastry over the top. Bake in the oven until the apricots are cooked through. To invert, slide a knife around the edge of the pastry and flip the pan over on a serving plate. Allow the tarte to drop onto the plate. Serve with crème fraiche or vanilla ice cream.
To make Apricot Tarte Tatin, you will need the following ingredients: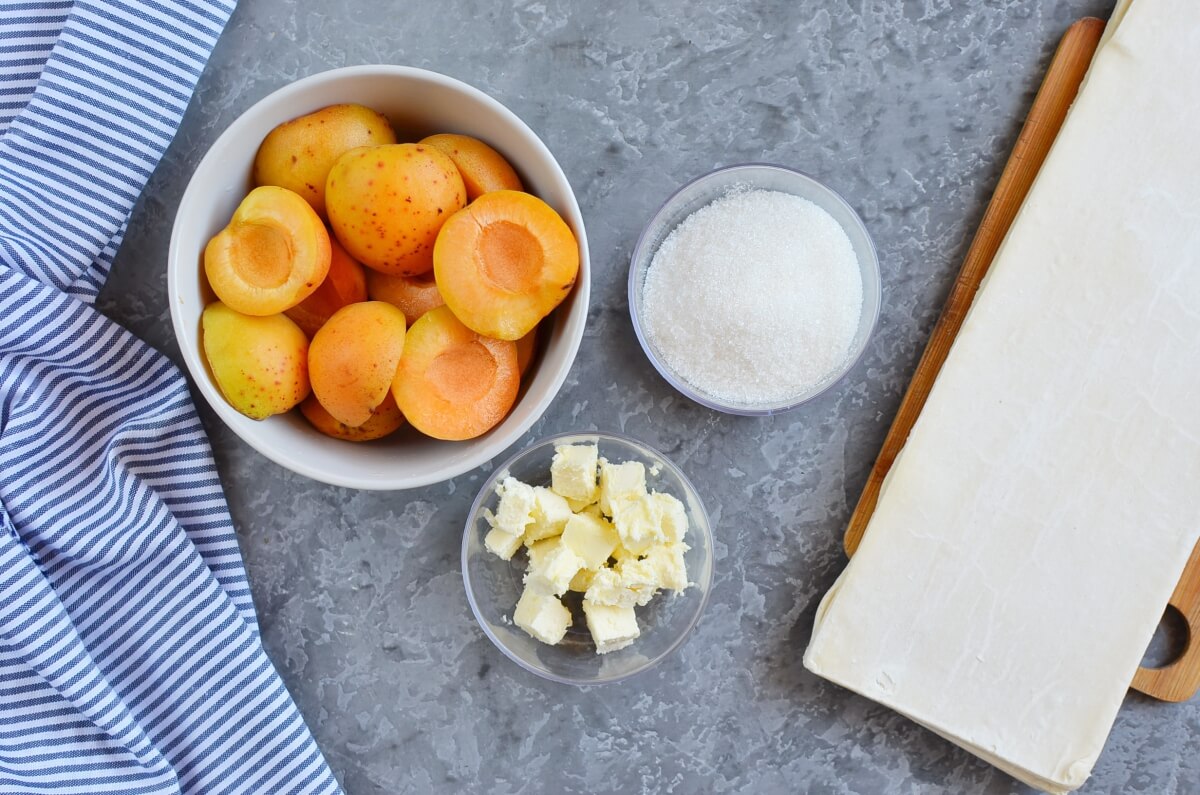 Steps to make Apricot Tarte Tatin
Make caramel

5

Place 2¾ ounces of sugar in a small ovenproof frying pan with a base that measures about 8 inches in diameter. Set the pan over medium heat and cook until the sugar first melts and then caramelizes and turns a golden brown color, swirling the pan occasionally. Remove the pan from the heat. Use a wooden spoon to stir in 1½ ounces of butter with a wooden spoon.

Add apricots

20

Heat the oven

Preheat the oven to 400 °F.

Prepare the pastry

2

Top apricots with pastry

2

Bake

25

Leave to settle

Remove the tarte from the oven and leave to settle for a few minutes.

Invert

1

Serve