Colonial-Style Brown Bread
Fill your home with the glorious smell of my Colonial-Style Brown Bread baking! I recently read that Colonial, one of the most reknowned bread names in the South, has been bought by Sara Lee. I've always loved the simplicity and wholesomeness of Colonial's loaves and my family have been loyal Colonial purchasers for generations!
So, as a tribute to that great southern brand, I'm sharing my version of their whole wheat bread, just in case you need to recreate it at home! Colonial's bread is a little sweet I guess, but it also has some sour notes from the buttermilk.
I've also used a combination of whole wheat and all-purpose flour to lighten the wheaty flavour from the bread. And no yeast, so no need to leave it to rise! Enjoy fresh from the oven!
To make Colonial-Style Brown Bread, you will need the following ingredients: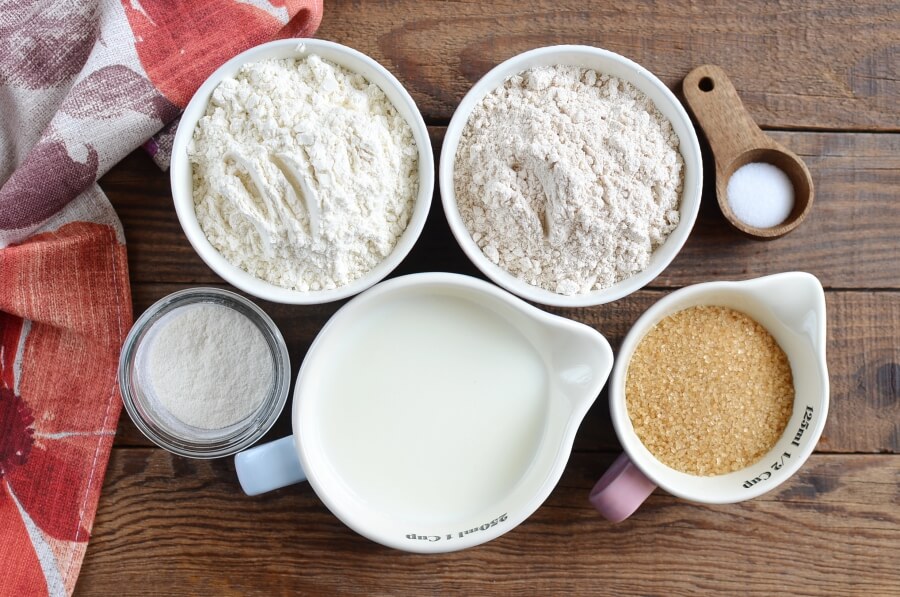 So, how to make Colonial-Style Brown Bread?
Steps to make Colonial-Style Brown Bread
Heat the oven and prepare loaf tins

2

Combine the dry ingredients

2

Add the buttermilk

5

Prepare the tins for baking

1

Bake the loaves

60

Serve

1