15oz

Potatoes

peeled and diced

3 1/2 cups (or chicken broth)

Vegetable broth

or chicken broth

1/2 cup

Milk

dairy or plant-based

handful of

Parsley

chopped
Creamy Potato Soup
Creamy Potato Soup is the ultimate simple yet delicious soup. There are soups that you plan for, have to go and buy ingredients for and take a while to cook. And then there are soups that you can rustle up in no time from the ingredients you have in your store cupboard for a big bowl of yummy goodness. This is one of those! Plus, you can make it vegan by switching to plant-based milk.
All the ingredients are basics you will probably already have at home and the whole thing takes less than half an hour to make. A quick and easy option for a chilly afternoon or evening!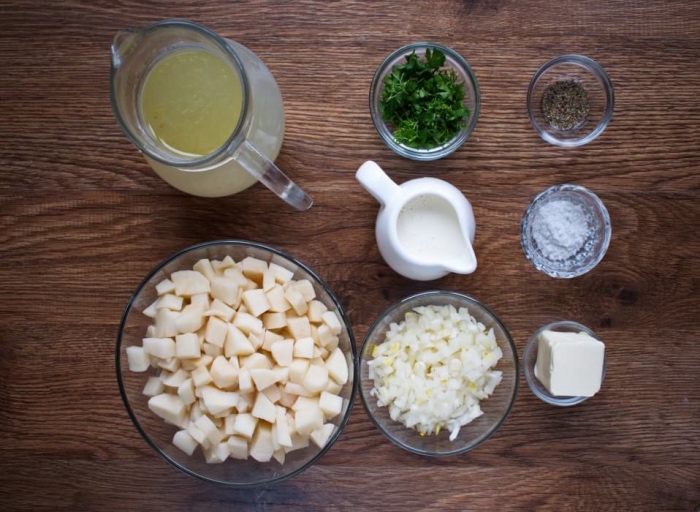 So, how to cook Creamy Potato Soup?
Steps to make Creamy Potato Soup
Cook the onion and potatoes

15

Prepare the stock

8

Add the stock to the vegetables

15

Blend the soup

5

Serving Creamy Potato Soup