For the cake:

For the crumble topping:
Damson Plum Crumble Cake
This Damson Plum Crumble Cake is a delicious way to use up plums this year. I love crumble cakes even more than I love a fruit crumble. This crumble cake is one of my favorite recipes – so easy to make and tastes absolutely delicious. I know you'll love it if you try it!
To make this crumble cake, start by making cake batter and placing it in a cake pan. Wash, half and remove the stones from the plums and spread them over the dough, so they stick out slightly. As the cake bakes, prepare the crumble by mixing flour, ground almonds, cinnamon and sugar. Add cubes of cold butter and rub it in to get crumbs. Pour the crumble over the half-baked cake and bake it for another 25 minutes.
To make Damson Plum Crumble Cake, you will need the following ingredients: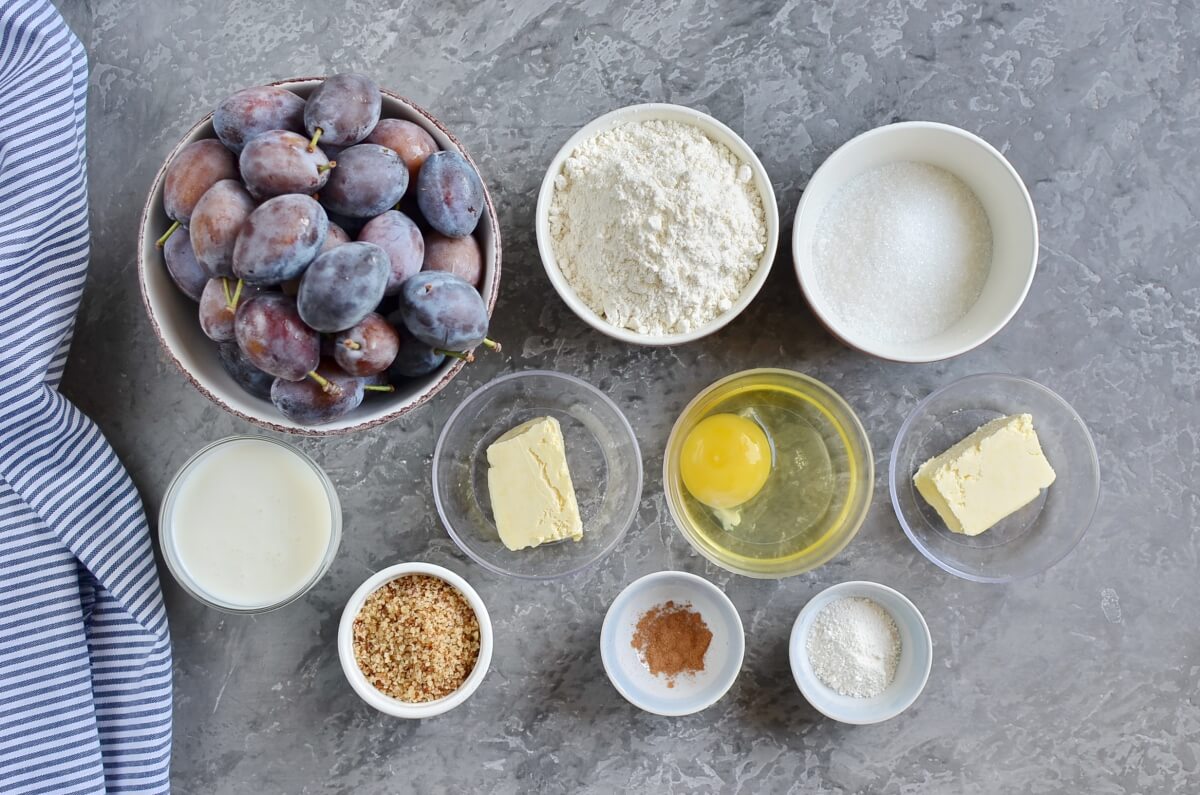 Steps to make Damson Plum Crumble Cake
Heat the oven and prepare a springform pan

1

Mix flour and baking powder

1

Cream butter and sugar and add egg

3

Add flour and buttermilk

3

Transfer batter to baking pan

1

Prepare plums

10

Bake

25

Make crumble

1

Add butter

3

Top cake with crumble

25

Cool on a wire rack

Serve