For the Cookie Dough

14 tbsp

Unsalted butter

softened at room temp

For the Finnish Meringue

2

Egg whites

room temperature

Confectioners' sugar

for dusting
Finnish Meringue Cookies
What is the difference between Finnish Meringue Cookies and other meringue that we know and love? These cookies have a soft dough-like texture as a base then filled and wrapped between swirls of soft meringue that when baked in the oven are super sweet with a chunky and chewy bite.
One will definitely not be enough, so double up the recipe because these sweet treats are too good to miss!
To make Finnish Meringue Cookies, you will need the following ingredients: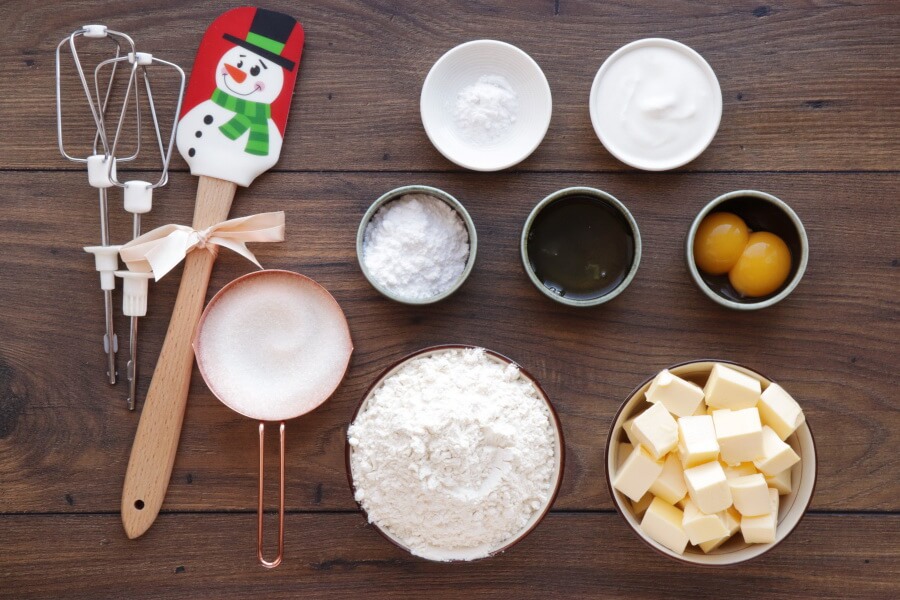 So, how to make Finnish Meringue Cookies?
Steps to make Finnish Meringue Cookies
Preheat oven

5

Combine butter and sugar

2

Combine dry ingredients

1

Combine all ingredients

2

Prepare meringue

7

Prepare cookies

5

Cut cookies

5

Bake

17

Serve