For the cake

2 dessert

Apples

peeled, cored and sliced into thin wedges

4 ½ oz

Butter

softened, plus extra for greasing

3

Eggs

free-range , at room temperature, beaten

2 tsp

Baking powder

level

For the topping
German Apple Cake
This German Apple Cake tastes just like one my German grandmother, my Oma used to make when I was a child. We adored her baking and her 'Apfelkuchen' was always a treat! Sadly I don't get to visit her so often anymore and now that she is older, she doesn't bake as much as she used to. I love to make my own versions of her cakes as a tribute to her though.
Start this cake by making a typical cake batter – beat sugar and butter together, add eggs and beat well, sift in flour and mix in some milk. Make a sweet topping from demerara sugar and cinnamon that will caramelize as the cake cooks. Arrange apple wedges in a circular spiral shape and bake until golden brown. 
To make German Apple Cake, you will need the following ingredients: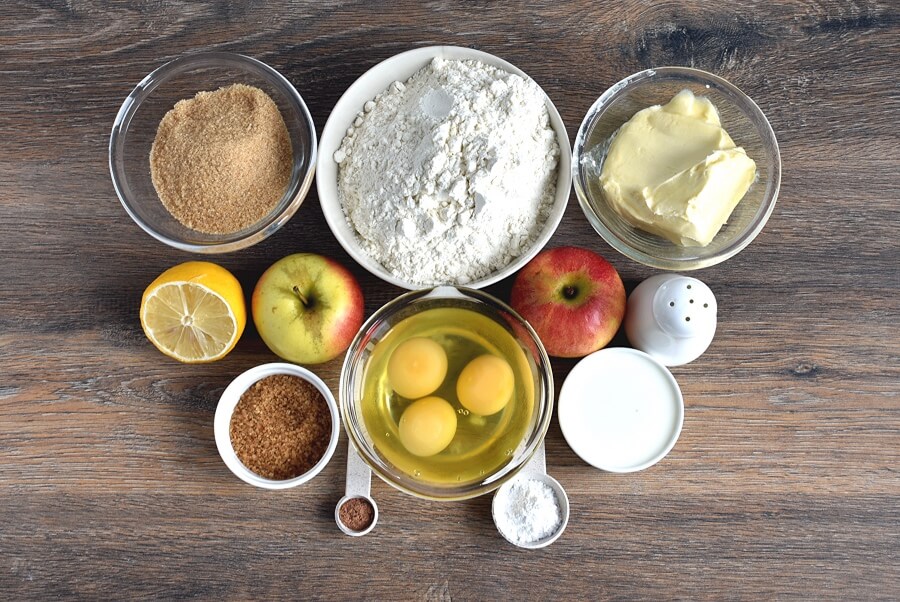 So, how to make German Apple Cake?
Steps to make German Apple Cake
Heat the oven and prepare a pan

5

Coat apple wedges in lemon juice

2

Cream the butter and sugar

2

Add the eggs

3

Sift in the flour, baking powder and salt

3

Add the milk

2

Transfer to the pan and decorate the top with apple wedges

2

Make the topping

1

Bake

40

Cool

15

Serve