2 cups

Cherries

fresh, stoned and halved
Homemade Cherry Vanilla Ice Cream
Homemade Cherry Vanilla Ice Cream is summertime in a bowl! I always think it's so worth the effort to make your own ice cream. Firstly, you can be as adventurous as you like with the ingredients and make some super delicious combinations! And secondly you know exactly what's going inside: no preservatives and other nasty things, just real fruit and real cream! I love this cherry vanilla ice cream combination.
Make sure to use fresh cherries (and double-check you've removed all the stones!) and you will get amazing bursts of juice and flavor when you're enjoying the ice cream, as well as beautiful trails of pink that the cherry juice leaves behind.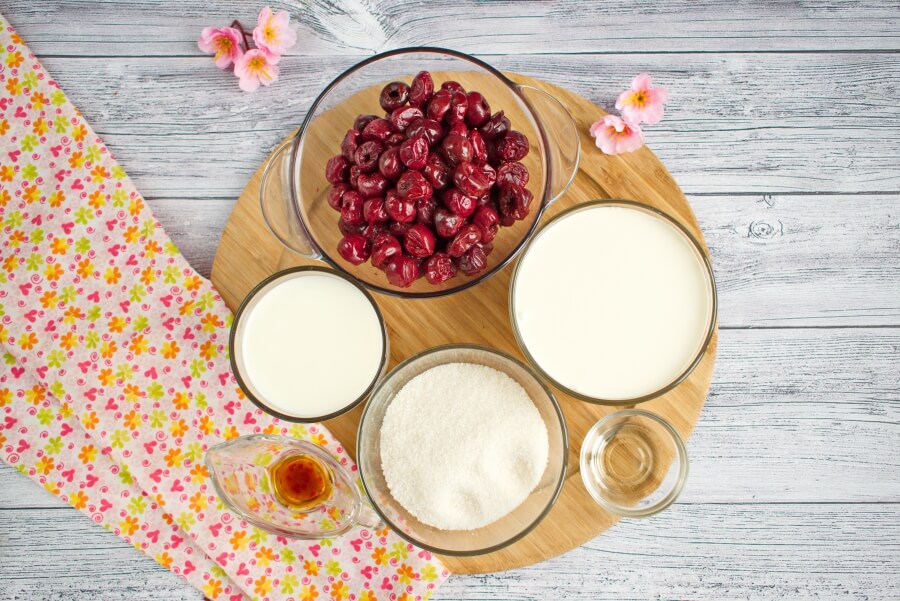 So, how to make Homemade Cherry Vanilla Ice Cream?
Steps to make Homemade Cherry Vanilla Ice Cream
Mix the milk, cream, and sugar

5

Add the flavorings

1

Add the cherries

2

Churn in an ice cream maker

2h

Freeze

2h

Serving Cherry Vanilla Ice Cream