¼ cup

Scotch whisky

or any similar, clear liquor

2 ¾ cups

All-purpose flour

For frying:

For dusting:
Italian Bow Tie Cookies
Italian Bow Tie Cookies are fried Italian cookies which are perfect for Mardi Gras. My family loves pancakes, but if I am honest, I am not the biggest fan of them, so these bow tie cookies are a fantastic Pancake Tuesday recipe for me! 
If you take a look at the ingredients for these cookies, you will notice an unusual ingredient – Scotch whisky! The whisky adds a certain flavor and lightness to the dough. These deep fried treats taste delicious sprinkled with powdered sugar and served with strong coffee.   
To make Italian Bow Tie Cookies, you will need the following ingredients: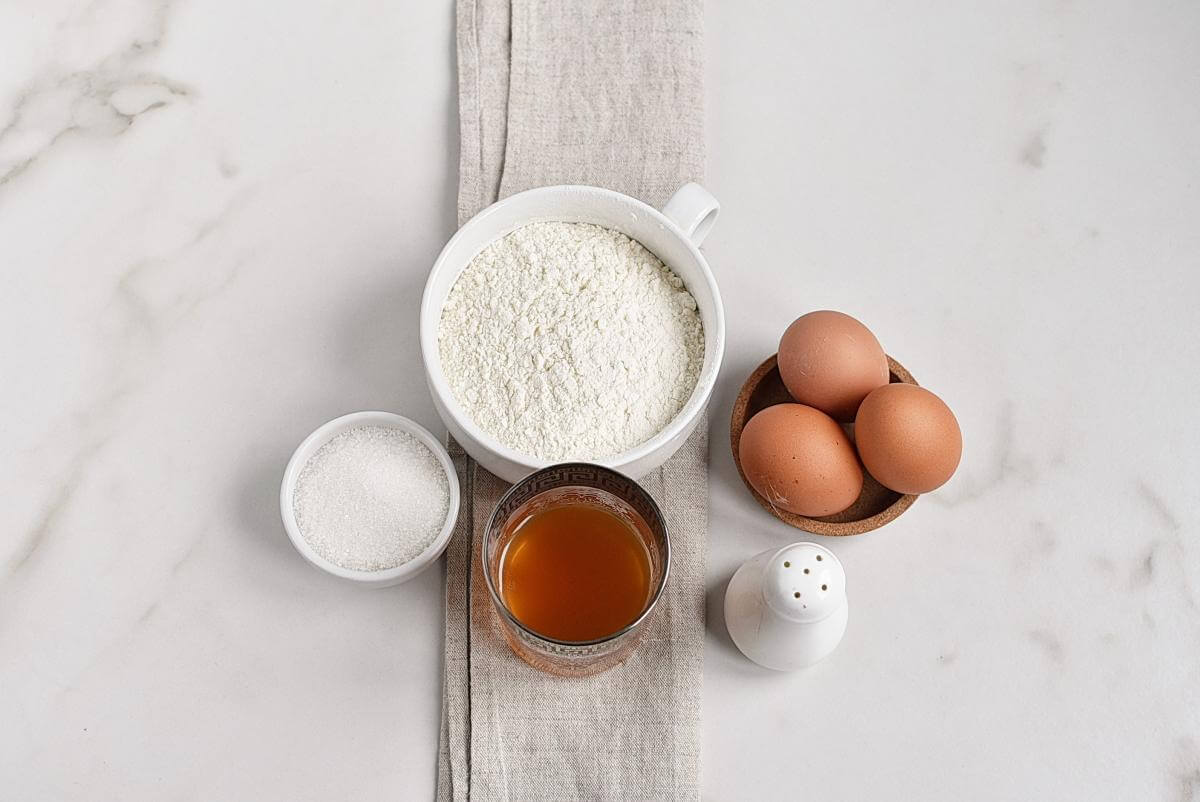 Steps to make Italian Bow Tie Cookies
Combine eggs, sugar, salt, and whisky

2

Add flour

3

Chill dough

1h

Roll out dough

3

Cut dough

3

Make into ribbons

4

Heat oil

5

Fry cookies

10

Drain oil

Sprinkle with powdered sugar

Serve