1 1/4 cup

Coffee

made with instant coffee
Authentic Italian Tiramisu
I like my desserts tasty but sophisticated, just like this Italian Tiramisu. I'm usually all about the main meal, but sometimes I like to rustle up something for dessert too and this tiramisu is a really classy option.
The flavors are high-end – Marsala wine, coffee, and mascarpone – so it tastes absolutely amazing. But as you can see it takes no time at all to make! You just need to give it a couple of hours to chill so the flavors can develop, meaning you can get on with making the rest of your dinner!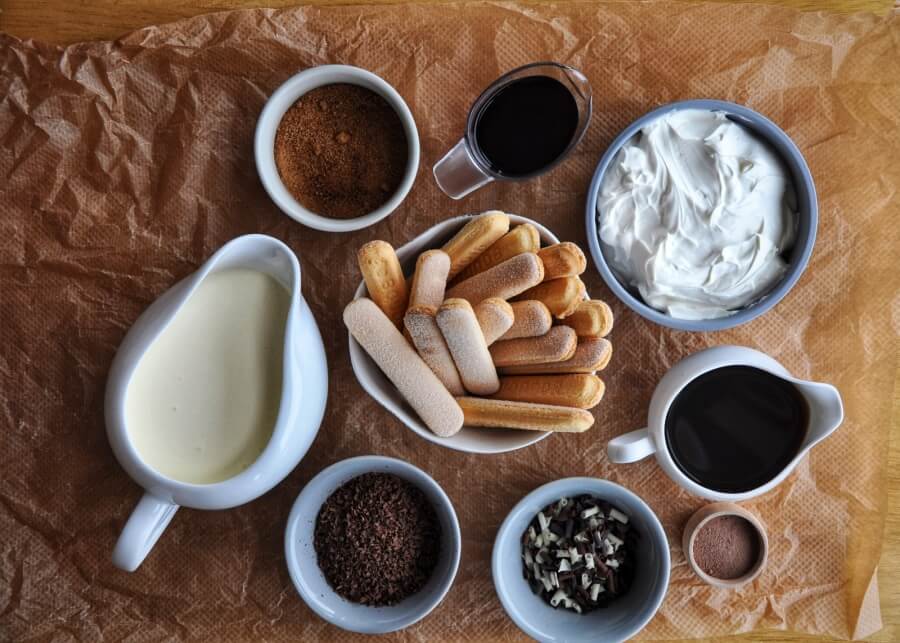 So, how to cook Italian Tiramisu?
Steps to make Authentic Italian Tiramisu
Make the cream topping

7

Prepare the sponge base

7

Layer the tiramisu

10

Chill

120

Decor with cocoa powder and chocolate

1

Serving Italian Tiramisu