Orange and Walnut Biscotti
Crisp, nutty and delicious, these Orange and Walnut Biscotti are bound to impress! Biscotti are little Italian biscuits that are usually made with almonds but I make mine with walnuts – just my personal preference, I love walnuts! I think these are the perfect way to end a meal: serving coffee or tea and a biscotti on the side.
If I'm hosting a dinner party, I always bake a batch of these in advance as a classy sweet treat to finish a special evening. This recipe is very easy to follow and makes enough for a group of friends, plus more for you to snack on over the next few days! And of course, these are easy to customize  – why not try a lemon zest and almond version? Or crushed cardamom and pistachio?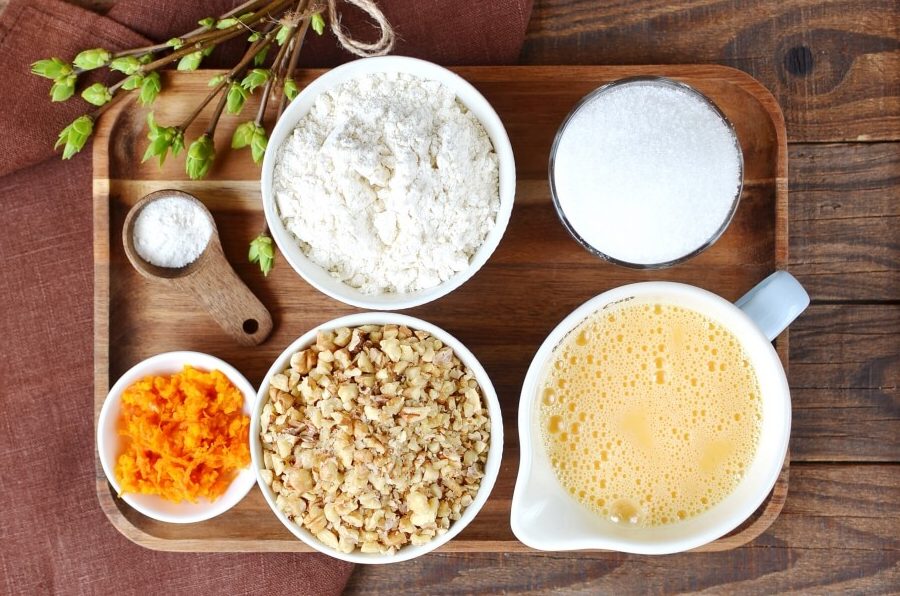 So, how to make Orange and Walnut Biscotti?
Steps to make Orange and Walnut Biscotti
Heat the oven and prepare a baking sheet

2

Combine the dry ingredients

1

Add the eggs

5

Add the nuts and zest

5

Roll the dough

5

Bake the dough

25

Slice the biscotti

5

Bake the biscotti

15

Cool and serve

2

Serving Orange and Walnut Biscotti