1 cup

Corn kernels

frozen, canned or roasted

freshly ground

Black pepper

to taste

2 tbsp fresh leaves

Cilantro

chopped

2 tbsp

Parmesan cheese

grated , or more, to taste
Parmesan Zucchini and Corn
If you're invited to a summer dinner party at my house, chances are you'll get to taste my Parmesan Zucchini and Corn side dish. I absolutely love the combination of zucchini, corn and parmesan so I'm always excited when zucchinis are in season! I bump up the flavor in this dish by adding dried herbs, garlic and a hint of zesty, citrusy lime.
To make this side dish, I start by frying some garlic in a little oil. Then I add the zucchini, corn and dried herbs and cook for another few minutes. Just before serving, I stir in some lime juice and cilantro leaves. I top with some grated parmesan and there you have it – a delicious side dish which only takes 10 minutes.
To make Parmesan Zucchini and Corn, you will need the following ingredients: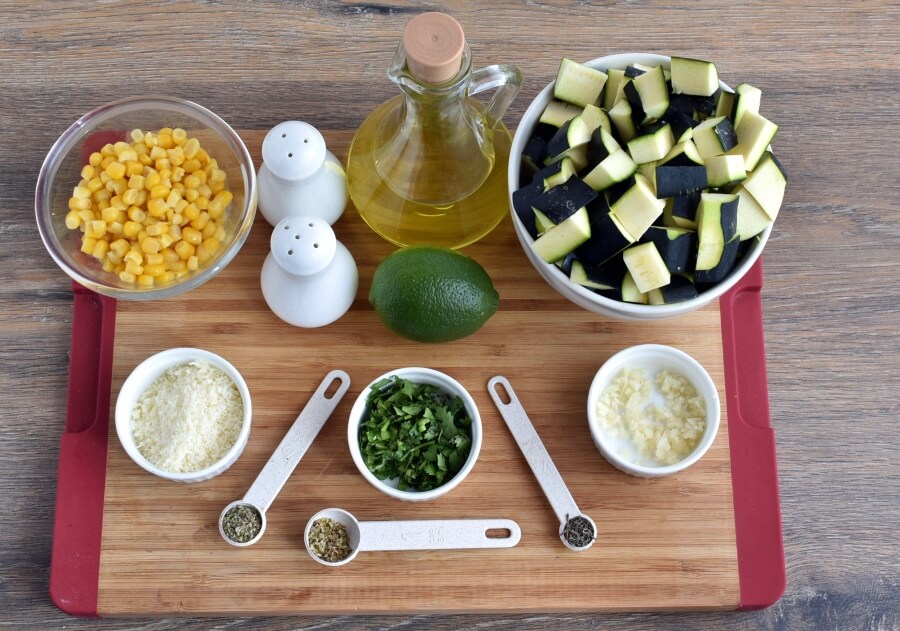 So, how to make Parmesan Zucchini and Corn?
Steps to make Parmesan Zucchini and Corn
Heat olive oil in a pan

3

Fry the garlic

1

Add the veggies and herbs

4

Season

2

Serve