Classic Pasta Primavera
Pasta Primavera – an oldie but a goodie! Primavera means springtime in Italian. This pasta dish is traditionally packed with fresh vegetables, lightly dressed in a veggie-flavored sauce. In this penne primavera version I've added broccoli, carrots, and peas, but you can pop in whichever vegetables you like and top with some herbs too if you want to. This recipe is not just for spring – why not add some squash or pumpkin in the cooler months?
The smooth and delicate sauce is what makes this dish for me. Vegetable broth, infused with garlic and the flavors of the vegetables you've added, reduced and reduced until it gives the pasta a silky coating. For a vegan version, just take out the Parmesan. Buon appetito!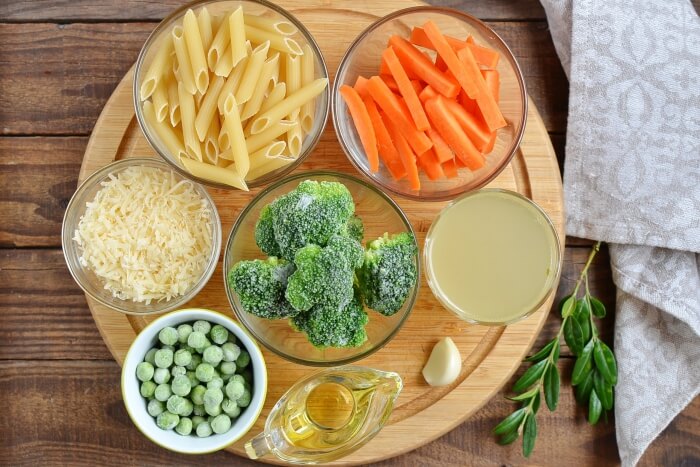 So, how to cook Pasta Primavera?
Steps to make Classic Pasta Primavera
Cook the garlic

5

Cook the broccoli and carrot

3

Cook the pasta

7

Add the peas

10

Prepare to serve paste

2

Serving Pasta Primavera