Red Capsicum Tapenade
Rich and deeply flavored, my Red Capsicum Tapenade is the perfect accompaniment to a whole range of chicken and beef dishes.
A tapenade is usually made from pureed olives and olive oil, but the same idea works perfectly for bell peppers. Flavored with shallots, wine, and broth, and thickened and smoothed with the addition of sour cream, this concentrated red pepper coulis is packed with flavor. I've used it as a spread for roast beef sandwiches, a marinade for chicken breasts, a dip for chicken nuggets and lots more. Make a big batch at the beginning of the week and use it to make your dishes over the next few days that bit more special!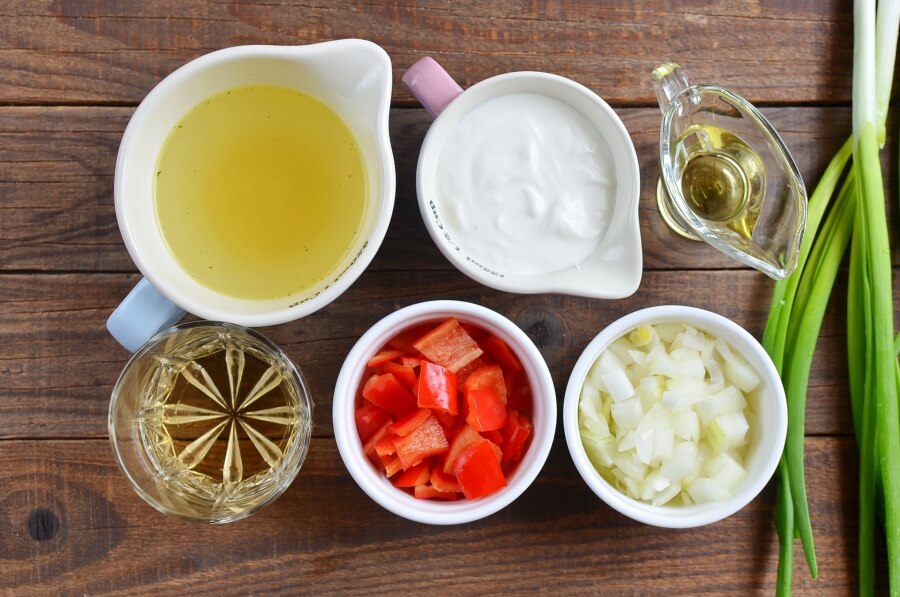 So, how to make Red Capsicum Tapenade?
Steps to make Red Capsicum Tapenade
Cook the capsicums and shallots

5

Add the wet ingredients

7

Add the sour cream

1

Blend the tapenade

2

Serving Red Capsicum Tapenade

1