4 cups

Chicken broth

low-sodium

2

Carrots

medium, sliced into ¼-inch-thick rounds

2

Celery

stalks, sliced into ¼-inch thick slices
Simple Chicken Soup
This Simple Chicken Soup is the perfect starter to add to your menu for a quiet, family dinner at home! It's got chicken, rice and veggies all in one bowl and your kids will just love it.
Use the bones and carcass leftover from a roast chicken, that's where all the juices and flavours come from. In under one hour, your own simple chicken soup will be ready and it's so yum!
To make Simple Chicken Soup, you will need the following ingredients: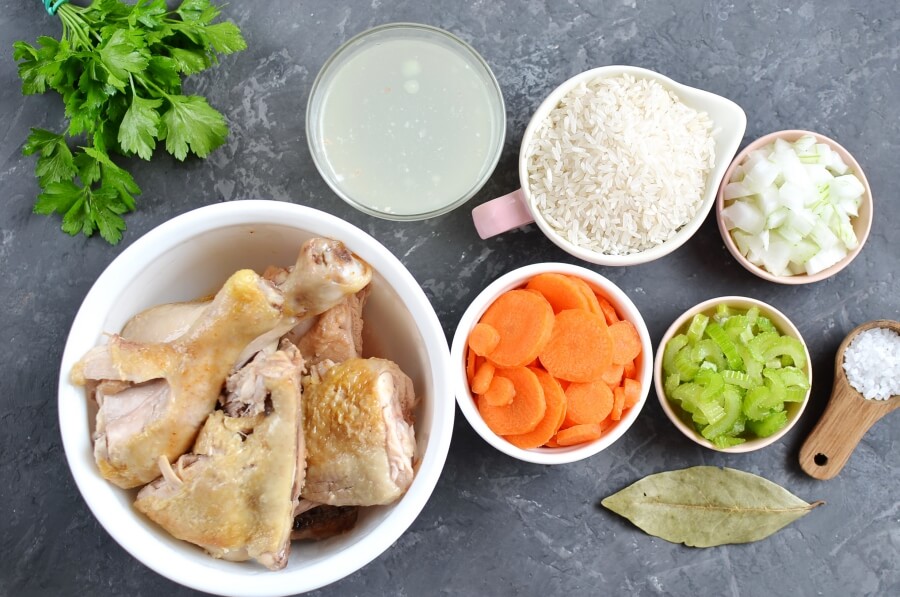 So, how to make Simple Chicken Soup?
Steps to make Simple Chicken Soup
Boil chicken

20

Remove bones

20

Add vegetables

10

Add rice

12

Add chicken meat

1

Season and serve

1