4

Chicken Breast

skinned, boned and flattened

1 tbsp

White wine vinegar
Spicy Baked Chicken
My sweet and hot Spicy Baked Chicken recipe is one I keep coming back to. It's such an easy dish to pull together for a mid-week dinner but has a complex blend of spicy and sugary notes that make it really tasty.
The sauce works in two ways – first, you baste the chicken in it before baking and then you spoon it over at the end so the chicken is slathered in this rich, sticky coating. By baking the chicken for just the right amount of time you ensure it comes out juicy and moist. It goes really well with a side of rice or vegetables and is a great way to get a hit of protein that's also super tasty!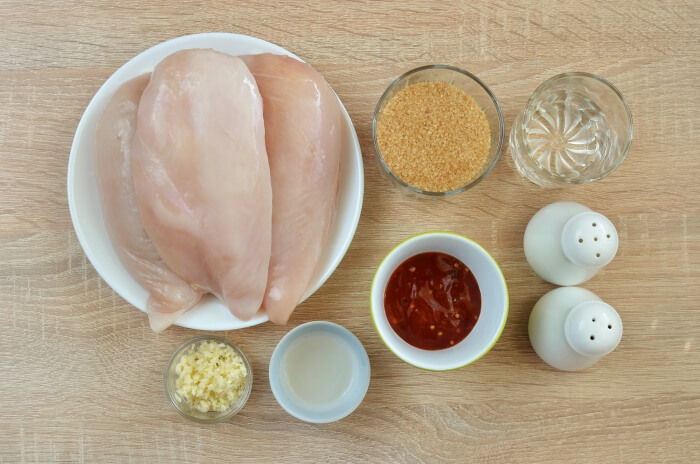 So, how to cook Spicy Baked Chicken Recipe?
Steps to make Spicy Baked Chicken
Preheat the oven and prepare a baking tray

1

Preheat the oven to 400°F. Lightly grease a large rimmed baking tray or dish.

Make the sauce

5

Pre-cook the chicken

10

Bake the chicken

25

Serving Spicy Baked Chicken

3