For the Cookie

½ cup

Confectioners' sugar

For the Icing

2 cups

Confectioners' sugar

¼ cup

Silver dragees

or any sprinkles you desire
Star Anise Cookies
These Star Anise Cookies are the cutest little cookies that I have chosen to include in all my Christmas boxes this year. The dough is made from a simple batter with a drop of star anise extract and a sugar-milk frosting flavored with anise too. A warm and tasteful addition to compliment the winter feels. Top with sprinkles or silver dragees for that special snow-like touch.
To make Star Anise Cookies, you will need the following ingredients: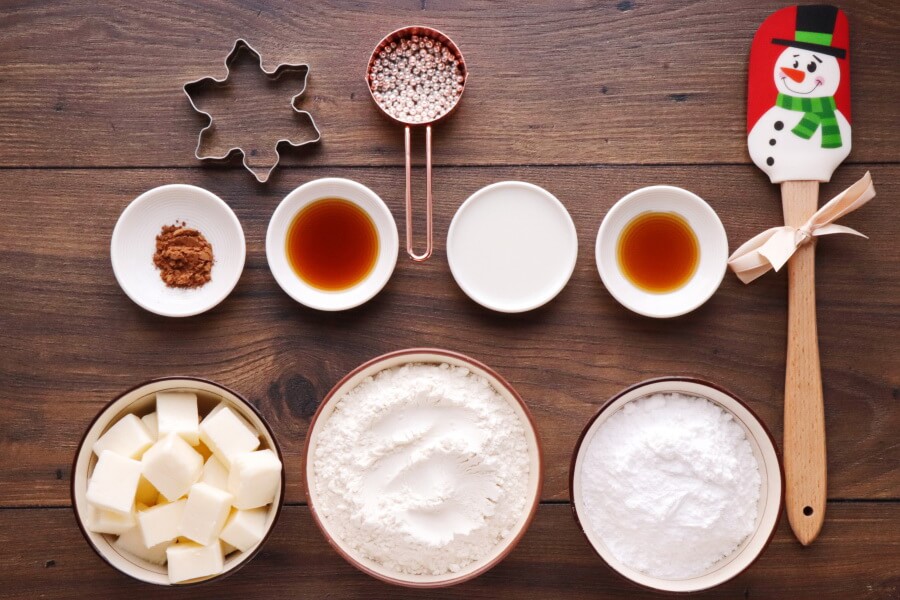 So, how to make Star Anise Cookies?
Steps to make Star Anise Cookies
Combine butter and sugar

2

Add star anise

1

Combine dry ingredients

1

Add dry ingredients to wet ingredients

3

Chill

15

Preheat oven and prepare baking sheet

5

Cut cookies

10

Bake

12

Cool

15

Prepare icing

2

Top cookies

5

Serve