Strawberry Jam
My kids are obsessed with jam – Strawberry Jam in particular. They simply love the stuff and I found I was buying a jar or two every week. I started to worry about what was in mass produced jam and I decided to start making my own so that I knew exactly what was in each jar. It made me feel a bit better about all the PB&J sandwiches my kids eat! Making jam is not hard and you don't need many ingredients, but it does require a bit of forward planning and organisation. You'll also need a candy thermometer.
This recipe requires preparing the strawberries and leaving them overnight to macerate. Maceration is a technique used to soften fruit. In this recipe, macerating the strawberries helps the sugar to dissolve. It also ensures that the fruit keeps its shape and vibrant color.
To make the Strawberry Jam, you will need the following ingredients: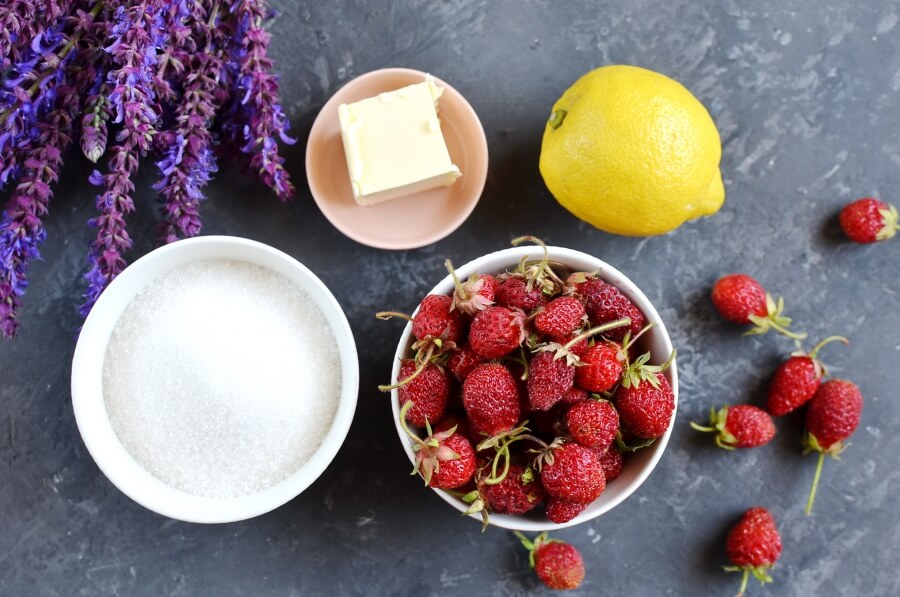 So, how do you make Strawberry Jam?
Steps to make Strawberry Jam
Clean and hull the strawberries

10

Macerate the strawberries

12h

Gently cook the strawberries

10

Bring to a boil

10

Boil

10

Skim the top

1

Add butter

1

Allow the jam to stand

15

Sterilise the jam jars

10

Add to jars

5

Store

1 year

Serve