8

Granny Smith apples

peeled, cored and sliced

1

Pie crust

pastry for a medium-sized double
Apple Pie by Grandma Ople
Let's face it, we're always looking for the Apple Pie by Grandma Ople, but with this version I promise we've hit the jackpot! I've cooked countless apple pies in my life, starting from when I was really small helping out my mom in the kitchen, to trying to make my own signature version when I wanted to bake something special for my family. There's a real sense of pride and perhaps even jealousy over apple pie recipes – we all think we've got the best one!
What makes this ultimate apple pie special is the very last step, when you pour a butter sugar syrup over the pastry and apple filling just before popping into the oven. The syrup coats the pastry and soaks through the apples, making them beautifully soft and sweet as they cook in the oven. It's gloriously tasty and just waiting for a big scoop of ice cream for you to tuck in!
To make Ultimate Homemade Apple Pie, you will need the following ingredients: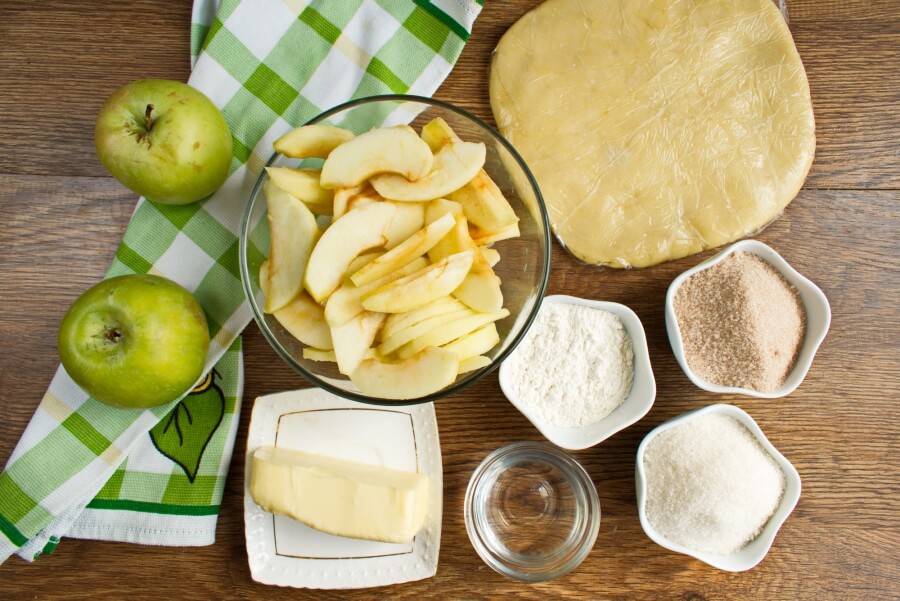 So, how to make Apple Pie by Grandma Ople?
Steps to make Apple Pie by Grandma Ople
Heat the oven and prepare a pie dish

5

Melt the butter

2

Add the flour

1

Cook the sugars and water

2

Roll out the bottom crust

5

Add the apple filling

5

Add the top crust

5

Pour over the butter mixture

1

Bake the pie

60