3 cans (15-1/4 ounces each)

Apricots

halves, drained

For the Topping:
Apricot Cobbler
This warm Apricot Cobbler is your next summer evening dessert. This recipe is extra sweet with apricot halves boiled up in a sugary-syrup from sugar, cornstarch, cinnamon, ground nutmeg, water and smooth butter.
Top your pie with a soft pastry topping, combining butter and milk in thee batter and bake to perfection in a high-heat oven, until golden brown. This lovely apricot pie is too divine!
To make Apricot Cobbler, you will need the following ingredients: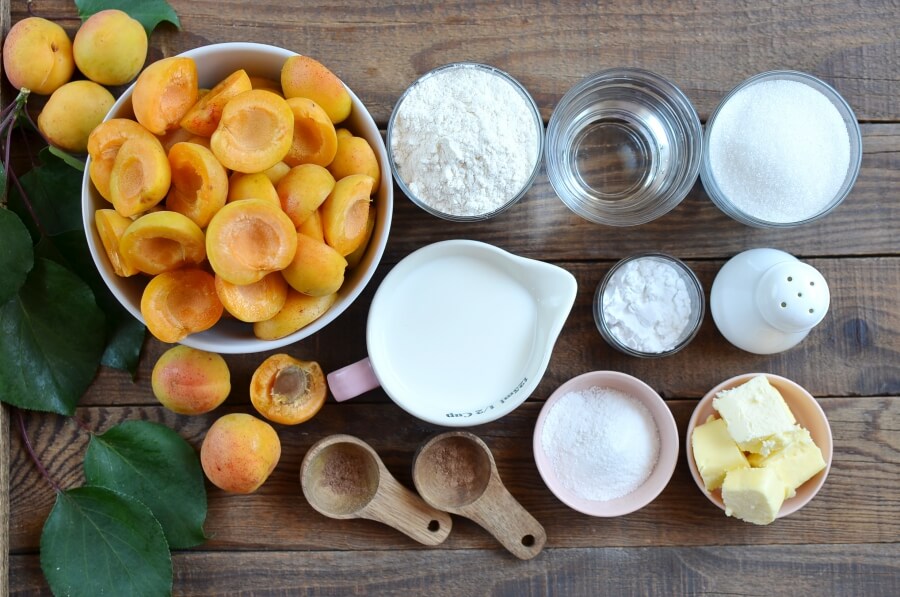 So, how to make Apricot Cobbler?
Steps to make Apricot Cobbler
Prepare sweet syrup

1

Add butter and apricots

2

Prepare topping

3

Add milk

2

Bake pie

35

Serve

1