¾ cup

Dried apricots

chopped

1⅔ cups

All-purpose flour

2½ tsp baking powder

Baking powder

½ tsp

Vanilla extract

optional
Apricot Coconut Scones
Scrumptious and easy to prepare, these Apricot Coconut Scones are warm and fabulous for afternoon tea or your breakfast treat.
A simple scone recipe made with coconut and apricots for a different sort of filling that pairs perfectly with dollops of fresh cream and a sweet, English jam. A quick 15 minute bake creates the perfect, moist, mouthful munchie!
To make Apricot Coconut Scones, you will need the following ingredients: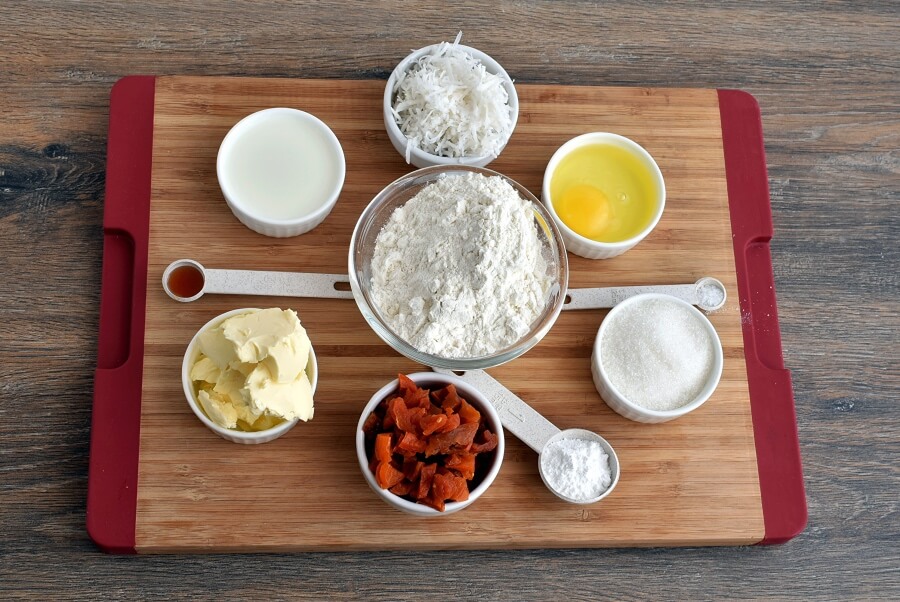 So, how to make Apricot Coconut Scones?
Steps to make Apricot Coconut Scones
Preheat oven

5

Preheat the oven to 400 °F.

Combine dry ingredients

1

Add butter

2

Add coconut and apricots

2

Combine wet ingredients

2

Combine all ingredients

3

Form scones

5

Bake scones

15

Serve