21 ounces ripe

Apricots

halves
Apricot Upside-Down Cake
I am always looking for impressive desserts that are easy to make and this Apricot Upside-Down Cake serves up just that! A sweet layer of apricot halves smeared over melted butter and sugar, makes the apricot topping extra sweet and sticky.
Prepare a cake batter for the base, which is baked upside-down and then tipped over at the end so that the apricots and apricot syrup ooze over the sides of the cake. It looks so great no one will guess how easy this one is! 
To make Apricot Upside-Down Cake, you will need the following ingredients: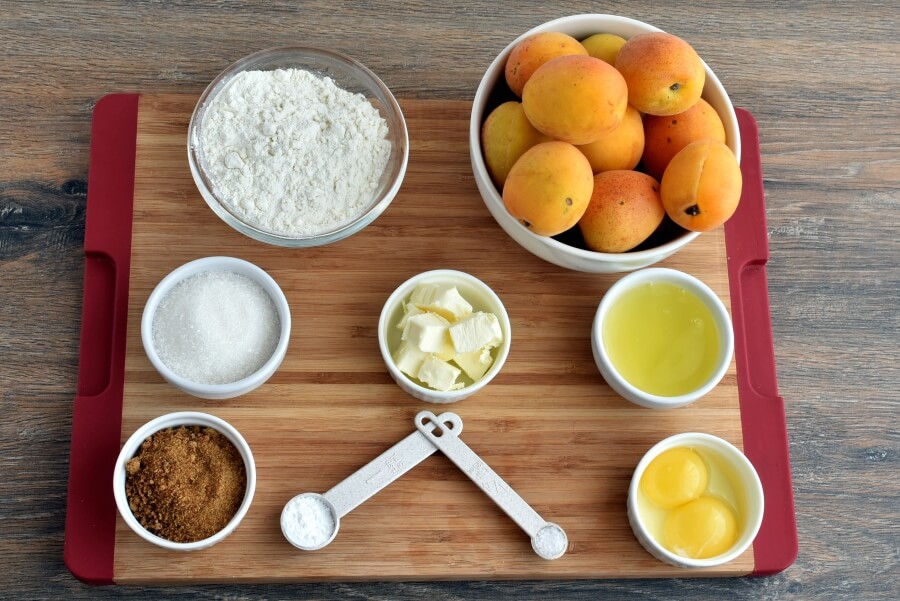 So, how to make Apricot Upside-Down Cake?
Steps to make Apricot Upside-Down Cake
Prepare egg whites

30

Preheat oven

5

Butter pan

3

Add brown sugar

2

Add apricots

3

Combine dry ingredients

2

Combine wet ingredients

3

Combine wet and dry ingredients.

2

Beat egg whites

3

Bake

35

Cool

10

Serve