1

Red chili

Fresno or Holland, thinly sliced, seeded if you want less heat

2 cloves

Garlic

thinly sliced

1 lb

Asparagus

trimmed, sliced on a diagonal

1 tbsp

Unsalted butter

cut into pieces

½ cup

Cilantro

leaves with tender stems

1 tsp

Sesame seeds

toasted

For serving:
Asparagus Stir-Fry
Asparagus Stir-Fry recipe is another one simple yet bright and flavorful way to enjoy the vegetable. And it is ready in under 10 minutes! You just stir-fry the sliced asparagus with chili pepper, garlic, soy sauce, butter, and a pinch of salt. Then finish it off with orange juice and zest, toasted sesame seeds, and cilantro leaves. Perfect!
Usually, I cook asparagus the day it is purchased. If that is not the case, I use the following method to store the beautiful spears fresh and perky. I wash the asparagus and trim the ends. Then place the spears upright in a glass jar filled with about 1 inch of water. Cover loosely with a plastic bag and store in the fridge for up to 4 days.
To make the Asparagus Stir-Fry, you will need the following ingredients: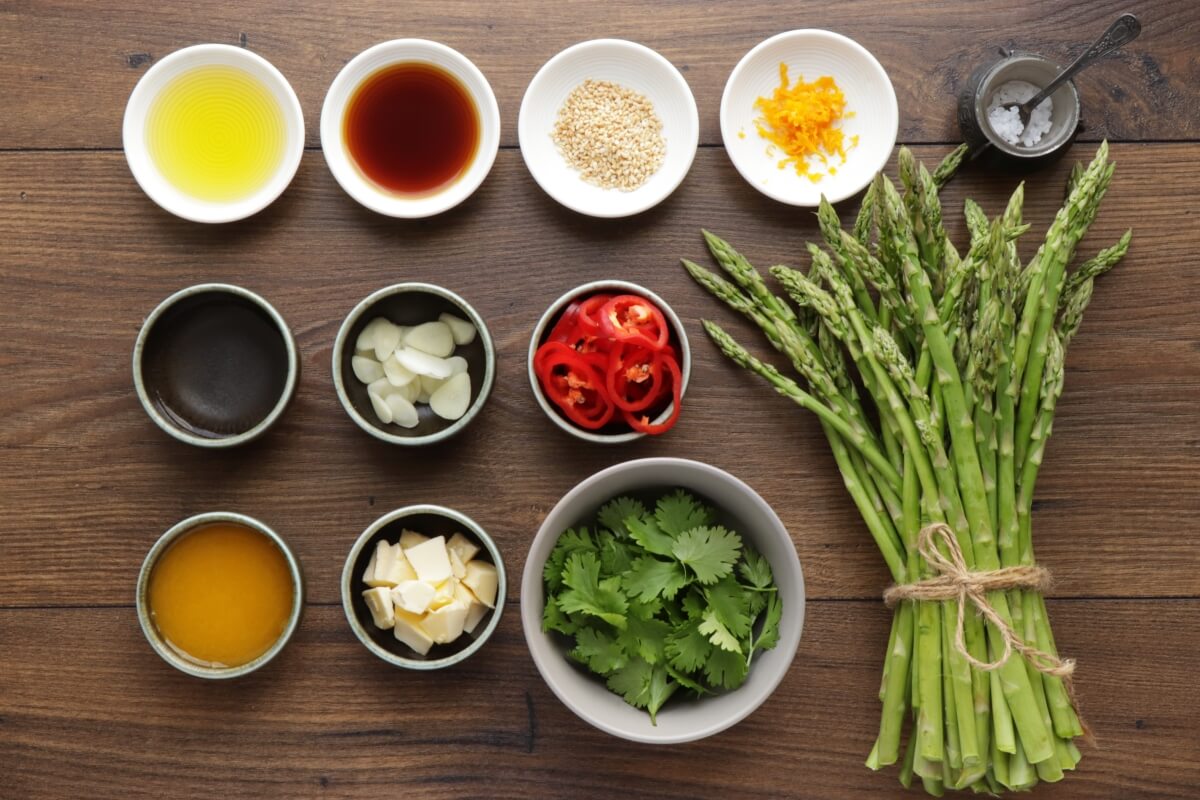 Steps to make Asparagus Stir-Fry
Heat skillet

3

Cook chili and garlic

1m 30s

Add asparagus

2

Add soy sauce, butter, and water

30s

Add orange zest and juice

1

Serve