1 (8 ounce) pack

Cream Cheese

softened

2 cups fresh

Cherries

pitted, chopped
Cherry Cheesecake Frozen Yogurt
This Cherry Cheesecake Frozen Yogurt is one of my kids favorite summer recipes and I love it too because cherries are my favorite fruit! I've loved them since I was a child as they bring back memories of playing in my grandparents cherry orchard – climbing trees with my cousins! As a result, I adore any recipe with cherries.
This fro-yo recipe couldn't be easier to make. All you have to do is mix the ingredients together starting with the cream cheese and sugar. Then add the lemon juice and yogurt before adding the cherries. You will need to allow time for chilling and you will need an ice cream maker to get the right consistency. Besides that, it's super simple to make this creamy homemade fro-yo!
To make Cherry Cheesecake Frozen Yogurt, you will need the following ingredients: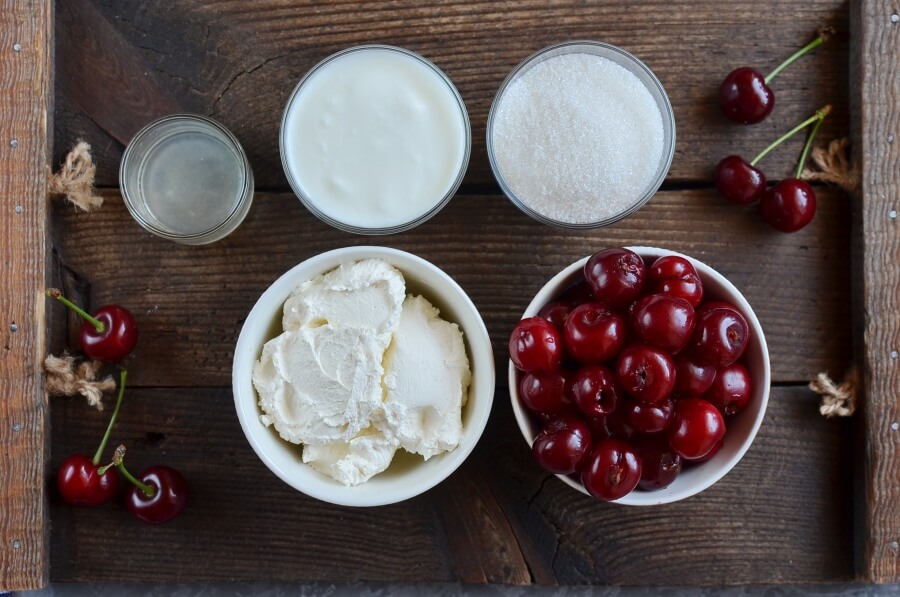 So, how do you make Cherry Cheesecake Frozen Yogurt?
Steps to make Cherry Cheesecake Frozen Yogurt
Mix cream cheese and sugar

2

Add lemon juice and yoghurt

5

Combine cherries with creamy mixture

3

Chill

Freeze in an ice cream maker

4h

Store

30

Serve

1