4½ cups

Cherries

halved pitted fresh

1 tsp

Vanilla extract

pure

1 tbsp

Unsalted butter

cold, cut into small cubes

For egg wash:

For sprinkling on crust:
Cherry Pie
Is there anything better than a sweet Cherry Pie made with fresh cherries in a homemade pie crust. I usually make the cherry pie crust in advance as it needs at least 2 hours to rest but it will keep in the refrigerator for up to 5 days.
To make this homemade cherry pie, start by mixing the filling and chill it in the refrigerator while you roll out the pie dough. Once the dough is in the pie dish, spoon the filling into the crust. Do not add excess cherry juices as you will end up with a soggy pie. Make a lattice top for the pie and brush with egg wash and sprinkle with sugar before baking in the oven. Once cooked, leave the pie to cool completely before cutting – this will ensure that the filling has time to settle and firm up.
To make Cherry Pie, you will need the following ingredients: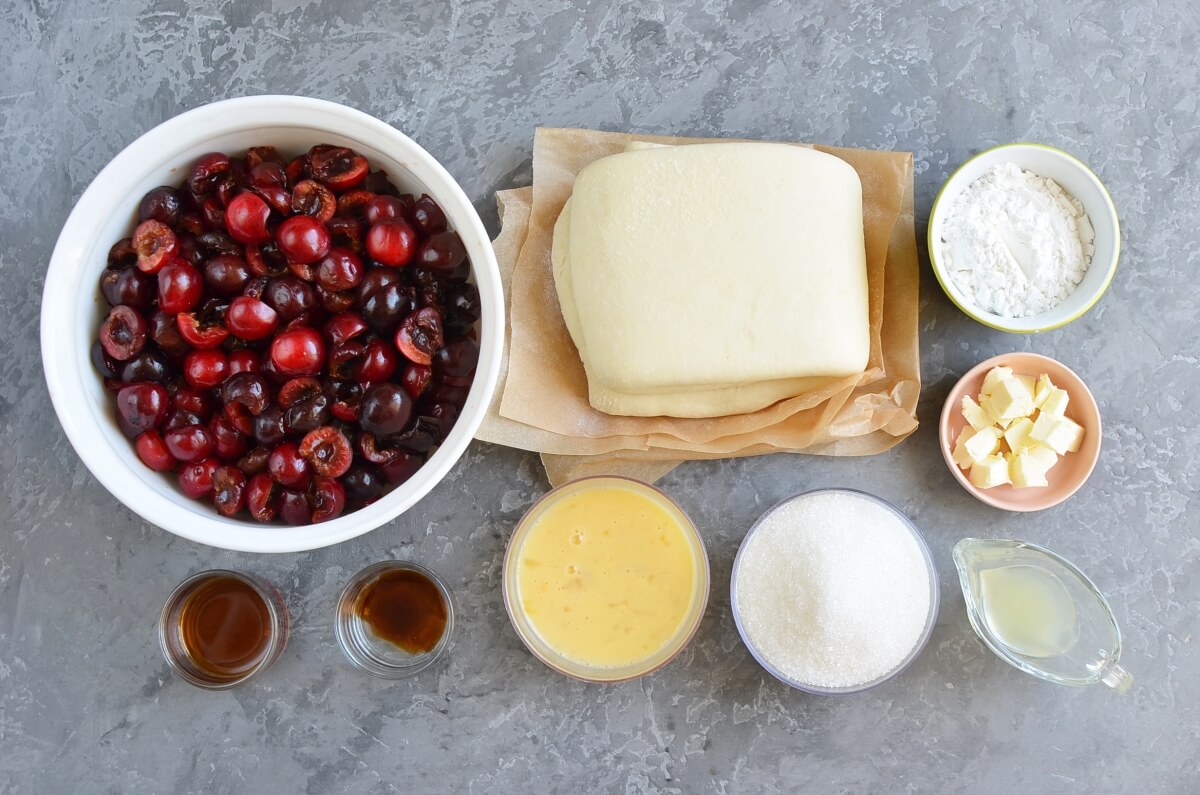 Steps to make Cherry Pie
Make pie filling

2

Heat oven

1

Preheat the oven to 400 °F

Roll out dough crust

2

Place filling in the pie dish

2

Prepare lattice

2

Create lattice lid

2

Brush with egg and sprinkle with sugar

1

Bake

55

Cool completely

Serve