1/2 cup

Cocoa powder

unsweetened

1/4 cup

Chocolate chips

semisweet, or to taste

1/4 cup

Cranberries

dried, or to taste (optional)
Chocolate Carrot Cupcakes
I use this Chocolate Carrot Cupcakes recipe to encourage my children to eat more vegetables. I grate 2 cups of carrots and add them to the chocolate batter, and they absolutely love it! You can fold in dried cranberries too which will help sweeten the cupcake and hide the texture of the carrots too.
Besides this, the recipe is double chocolate, using cocoa and chocolate chips, and it's just delicious! I like to make a simple vanilla frosting and occasionally sprinkle cranberries on top, making the cupcake not too heavy or too rich. Simply stunning!
To make Chocolate Carrot Cupcakes, you will need the following ingredients: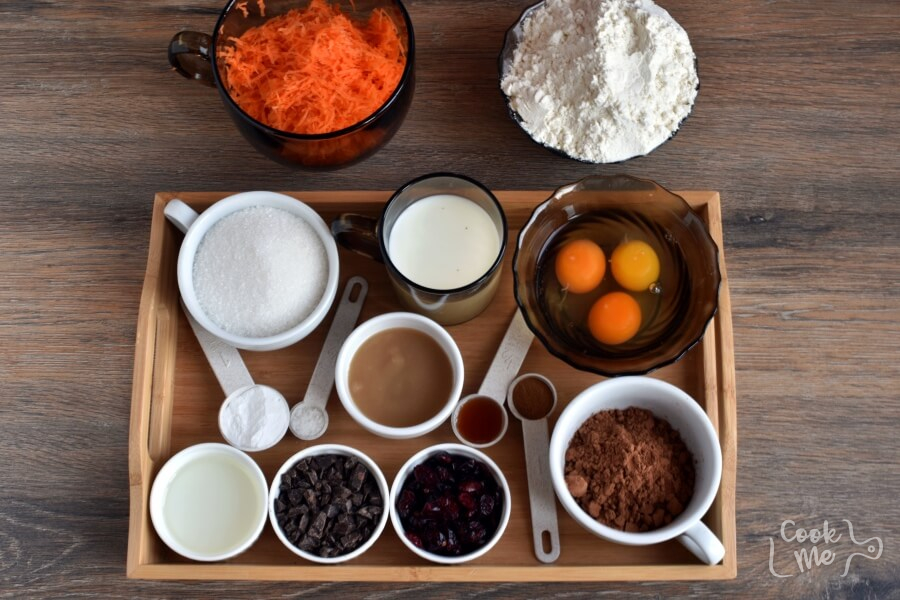 So, how to make Chocolate Carrot Cupcakes?
Steps to make Chocolate Carrot Cupcakes
Prepare oven and muffin cups

5

Combine wet ingredients

2

Combine dry ingredients

3

Combine both bowls

3

Add chocolate chips and cranberries

2

Portion the cupcakes

5

Bake

25

Cool

Serve