For the pastry

7 tbsp

Butter

refrigerated

For the lemon filling

1/4 cup

Sour cream

crème fraiche
Classic Lemon Tart
This Classic Lemon Tart is absolutely guaranteed to steal the show at the next school pot-luck or picnic! My local French patisserie closed down a couple of years ago and I was pining for their beautiful lemon tart so decided to have a go at my own.
I'm the first to admit that I'm no baker but with this recipe, I have to say I got pretty close to the original! Tangy, creamy lemon filling with a rich and buttery pastry, it's as French as they come and makes a wonderful dessert or tea-time treat.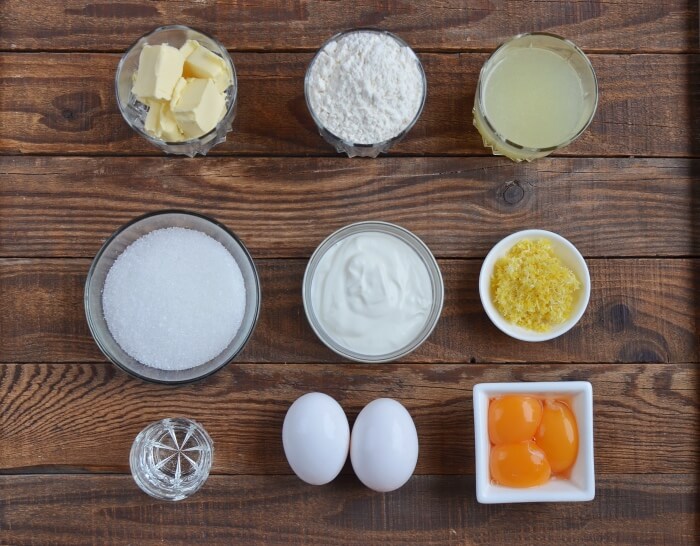 So, how to cook Classic Lemon Tart?
Steps to make Classic Lemon Tart
Combine the dry ingredients for the pastry

1

Add the butter to the flour

3

Form the pastry dough

3

Preheat the oven

10

Make the pastry case

5

Bake the pastry case

20

Melt the butter and sour cream (creme fraiche) together

15

Make the egg base for the filling

7

Place another bowl over the pan, add the eggs, egg yolks and sugar and whisk together. Add the lemon juice and whisk in. Cook for 3 minutes, whisking constantly. Then add the zest and sour cream (crème fraiche) mixture and cook for another 3 minutes, still whisking. The mixture should be thick and creamy.

Refrigerate the tart

240

Serving Classic Lemon Tart