Classic Waffles Recipe
I've been making these Classic Waffles a lot recently, especially when I need to feed a crowd for brunch. You might wonder how often I have a crowd of people for brunch! Well, as it happens, quite a lot in recent months. My turn came up to host our book club meetup and that was one week after my in laws came to stay. Lucky I have this great recipe to rely on!
Start by combining the dry ingredients in a mixing bowl. Beat two eggs together in a separate bowl and add milk, melted butter and vanilla extract. Mix well before adding to the dry ingredients. Beat the waffle batter until fully combined. Pour batter into a preheated waffle iron and cook until golden. 
To make Classic Waffles, you will need the following ingredients: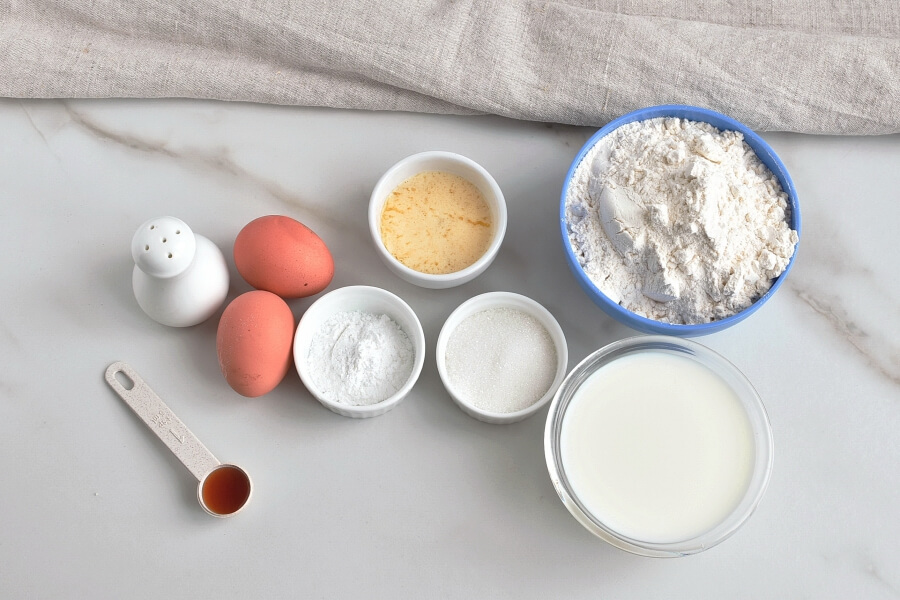 Steps to make Classic Waffles Recipe
Mix dry ingredients together

2

Heat a waffle iron

2

Beat eggs

2

Add milk, butter and vanilla

2

Pour wet ingredients into flour mixture

2

Cook

15

Serve