1 1/2 pounds

Brown mushrooms

sliced

1 cup

Heavy cream

if you want to make the soup a little lighter, use 1/2 cup heavy cream and 1/2 cup evaporated milk

2

Beef bouillon cubes

crumbled

4 cups

Chicken broth

low sodium

to garnish

Parsley

chopped
Cream of Mushroom Soup
Fallow moms and dads…this Cream of Mushroom Soup is for you! Every now and then we need to give ourselves a treat – we deserve it after all! And this gloriously creamy and rich soup with a hint of Marsala wine is just the ticket. It's packed with punchy flavors: the earthy mushrooms, a good kick of garlic and onion, delicate herbs, plus that heady finish from the wine.
This is one of those dishes I love to make for me and my husband when it's just the two of us and we can enjoy something a little more sophisticated!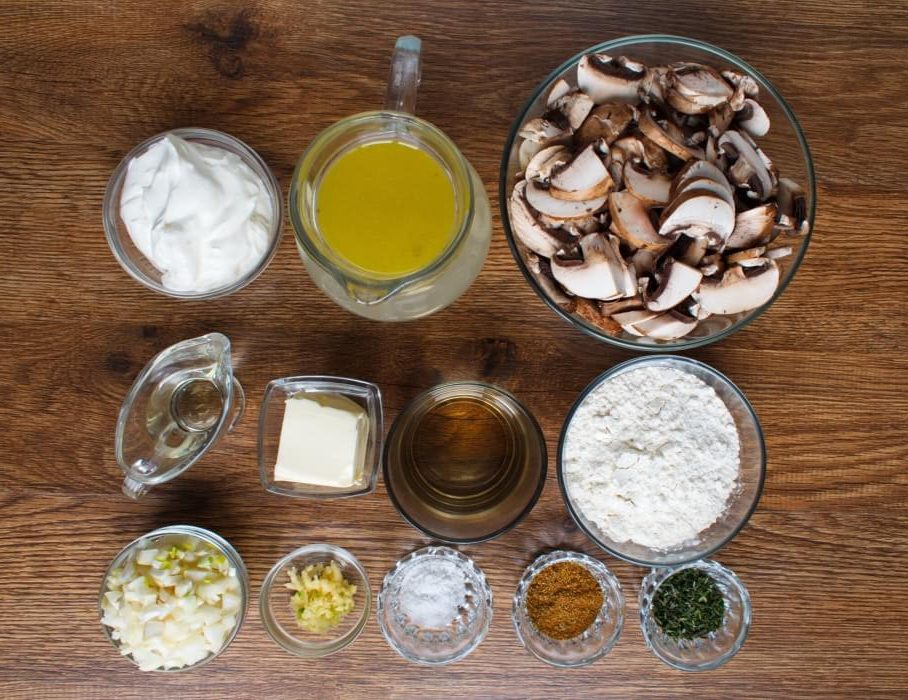 So, how to cook Cream of Mushroom Soup?
Steps to make Cream of Mushroom Soup
Cook the onions and garlic

5

Cook the mushrooms

10

Thicken the soup and add the stock

5

Cook the soup

15

Add the cream and season

1

Serving Cream of Mushroom Soup