14 oz

Condensed milk

sweetened
Creamy Pumpkin Pie
It's that time of year…time to make my delicious Creamy Pumpkin Pie! I swear my husband asks for this once a month, every month, for the whole year!
But I like to keep with tradition so I only make a couple of these each pumpkin season, for our family dinners and of course, at Thanksgiving. I use nutmeg, ginger and cinnamon to add a little spice and warmth, and condensed milk (I use Eagle Brand) to make the whole thing gloriously sweet. And to make it extra easy, I buy in my pie crusts.
All you need to do is combine the ingredients until you have a smooth filling and spoon it into the crust – 15 minutes max!
To make Creamy Pumpkin Pie, you will need the following ingredients: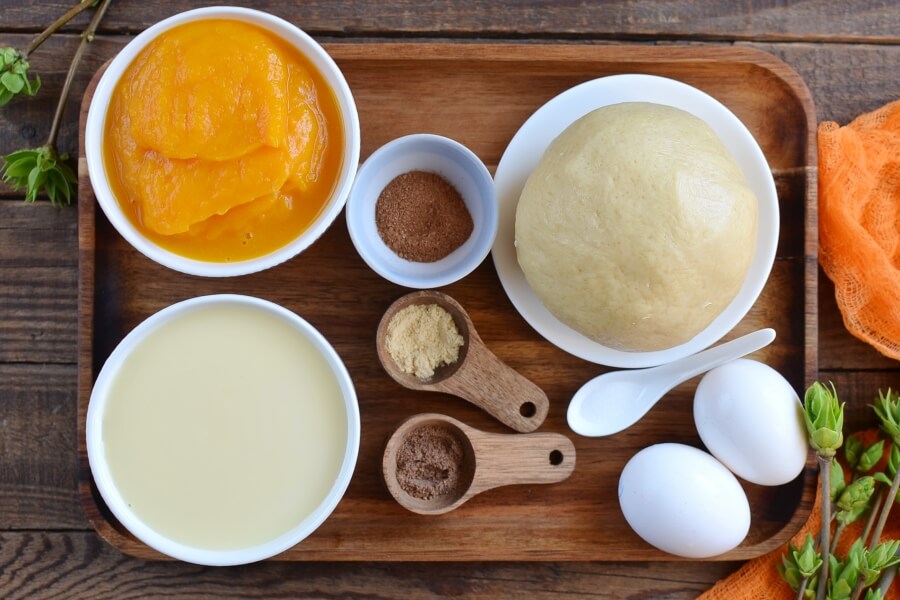 So, how to make Creamy Pumpkin Pie?
Steps to make Creamy Pumpkin Pie
Heat the oven

10

Mix the filling

3

Assemble the pie

5

Bake the pie

55

Serve

2h