14 oz

Can chopped tomatoes

2

Yellow onions

large, chopped

2 tbsp

Italian herb seasoning

dried
Easy Homemade Goulash
This Homemade Goulash is my take on a classic goulash. Goulash is a Hungarian dish, warm, rich and comforting. I guess you could say this is my Americanized version!
And it came about by accident. I was all set to make a classic goulash one day when I realized I'd forgotten the most important ingredient – paprika! So I had to do a little improvisation and try to recreate that depth of flavor some other way. You'll see I've used bay leaves, Italian seasoning, and soy sauce, all of which really help bring out the flavor of the meat. And to make it really hearty and comforting, I add macaroni.
This goulash recipe is a very easy one-pot method and I'm sure you will love the delicious results!
To make Homemade Goulash, you will need the following ingredients: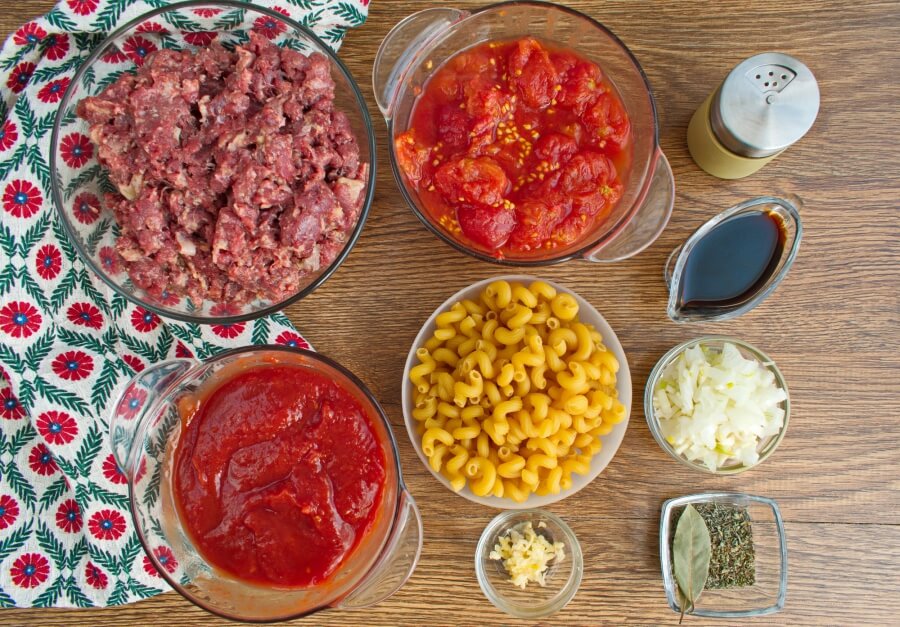 So, how to make Homemade Goulash?
Steps to make Easy Homemade Goulash
Brown the beef

10

Cook the onions and garlic

10

Add the tomatoes and seasonings

10

Simmer the stew

20

Add the pasta

25

Serve

5