1

Green onion

finely chopped

½ tsp

Parsley

fresh, chopped
Easy Mushroom Rice
I love this Mushroom Rice recipe. There is no better combination than mushrooms, onions, garlic and butter! Some feel-good staple rice, with a buttery, seasoned mixture, this dish is delicious as a side to anything you choose, and I sometimes love it just on its own. Occasionally I add white wine to this recipe for an extra pop!
If you choose this addition, cook the wine with thee mushrooms in step one, to allow the alcohol to reduce. You can serve this as a home cooked simple side dish, or even dress up any dinner party main course. It's flexible and fabulous!
To make Mushroom Rice, you will need the following ingredients: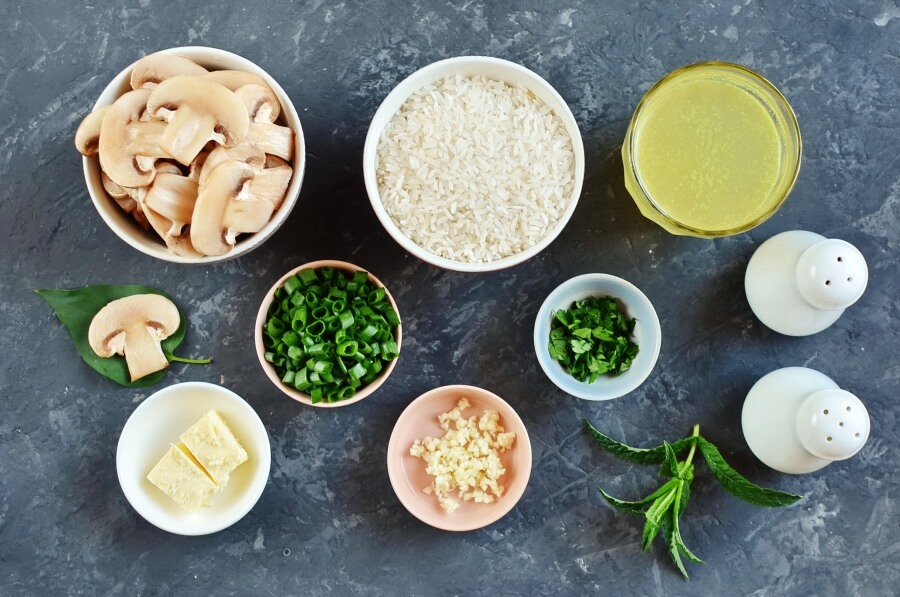 So, how to make Mushroom Rice?
Steps to make Easy Mushroom Rice
Cook mushrooms

12

Add rice and broth

1

Add seasoning

1

Cook

20

Serve

2