For pastry:

1 ⅓ cups

All-purpose flour

½ cup

Unsalted butter

cold diced

For filling:

2

Apples

medium red delicious or pink lady apples

30 g

Caster sugar

divided into 20 g and 10 g

Cooking oil

spray and flour to grease and flour a cupcake pan

To serve:
French Apple Roses Mini Tarts
Sometimes I love to get creative in the kitchen and these French Apple Roses Mini Tarts are a perfect way for me to exercise my creative muscle! These tarts are so pretty – made with rolled up thin slices of apple. The best way to get thin slices of apple is to use a mandoline. You can cut the apples by hand if you don't have a mandoline slicer, but the slices won't be as uniformly thin.
Start by making a pastry base for the mini tarts. Slice apples into very thin strips and toss in lemon juice to stop them browning. Sprinkle apples with cinnamon sugar and allow them to rest at room temperature. Roll the apples up tightly – try not to stop once you have started rolling. Gently transfer the rolled apples into the pastry cups. Repeat until all of the pastry cups are filled. Bake in the oven. Before serving, dust with powdered icing sugar.
To make French Apple Roses Mini Tarts, you will need the following ingredients: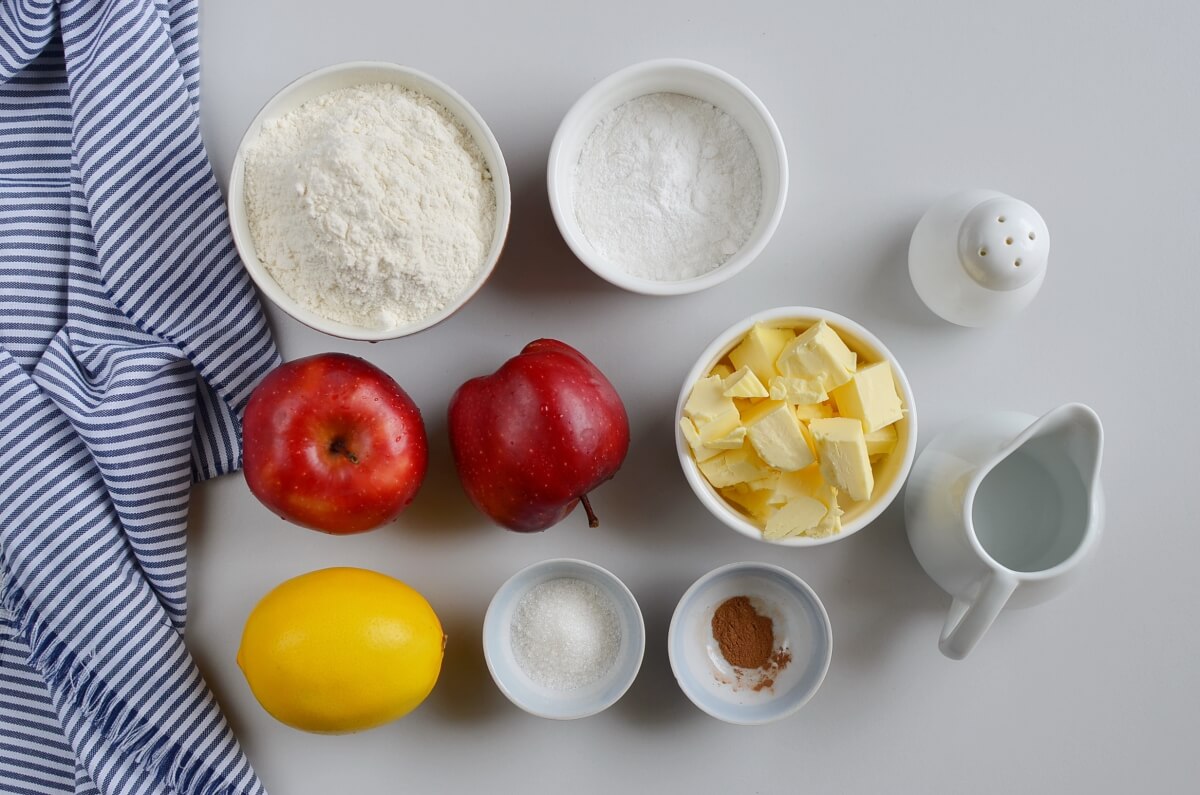 Steps to make French Apple Roses Mini Tarts
Make pastry

5

Knead and refrigerate

1h

Preheat oven and prepare cupcake pan

1

Prepare cinnamon sugar

1

Line pan with pastry

10

Roll out the chilled dough on a lightly floured work surface. Cut hearts out of the rolled dough using a heart-shaped cookie cutter. Arrange four pieces of cut dough, with the top of the heart facing upward, into each of the 8 cups. Gently press the dough down at the base of each cup to ensure the bottom is fully covered. Place the cupcake pan in the fridge to chill.

Cut apples

5

Sprinkle with sugar

2

Remove pastry from refrigerator

1

Roll up apples

5

Fill pastry cups with apple rolls

5

Bake

30

Cool

15

Serve

1