1 lb

Chestnuts

cooked, chopped

1 cube

Vegetable bouillon

To garnish
French Chestnut Soup
This French Chestnut Soup is a creamy, wholesome winter comfort food. One of the things I love about visiting France in winter is the aroma of roasting chestnuts at every street corner. They inspired me to make this delicious French chestnut soup.
I start the soup by sautéing the onions before adding the chestnuts, water and rosemary. Then I simmer the soup base for 15 minutes before blending with a hand blender and adding milk. To make the garnish, I cook 8 whole chestnuts in butter. Just before serving bowls of this delicious soup, I gently place the chestnuts on top of each bowl to garnish.
To make the French Chestnut Soup, you will need the following ingredients: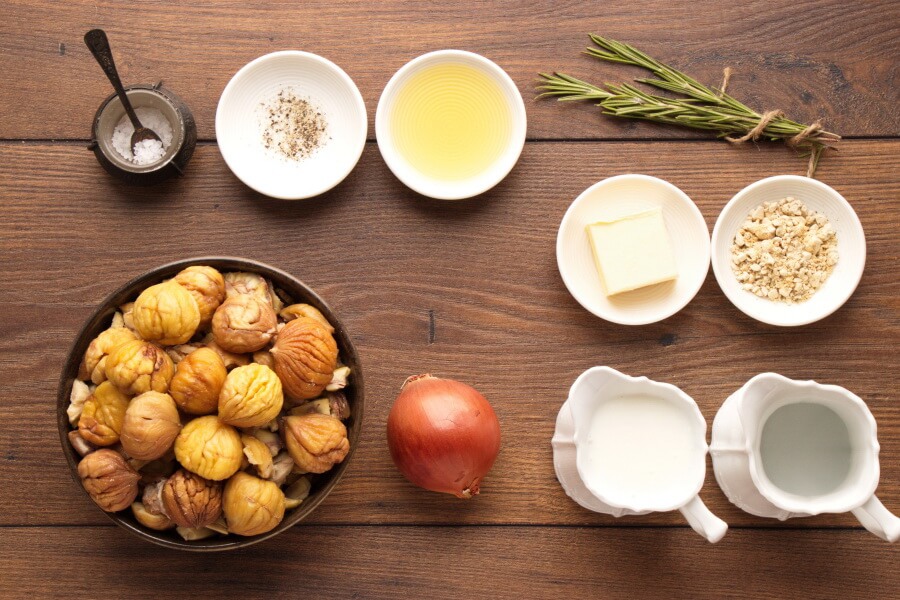 So, how do you make French Chestnut Soup?
Steps to make French Chestnut Soup
Sauté the onion

5

Add chestnuts

2

Add water and rosemary

17

Blend

3

Add milk

5

Season

1

Prepare the garnish

5

Serve