8 oz

Bittersweet chocolate

at least 70%, chopped

½ tsp

Espresso powder

optional

Whipped cream

optional for serving
French Hot Chocolate
This French Hot Chocolate recipe is inspired by the hot chocolate which is served in tea houses all over France. I remember the first time I ordered hot chocolate in France and I was served a small cup of the richest most decadent melted chocolate. I am not lying when I tell you I have dreamed about it since!
I knew I had to develop my own version of this recipe and so I set about trying different combinations until I settled on this version. I make this by whisking milk, cream, powdered sugar and espresso powder in a saucepan. Just before it boils I remove the pan from the heat and stir in the chocolate chunks. Once the chocolate melts, I pour it into teacups and spoon a large dollop of whipped cream on top. Yum!
To make French Hot Chocolate, you will need the following ingredients: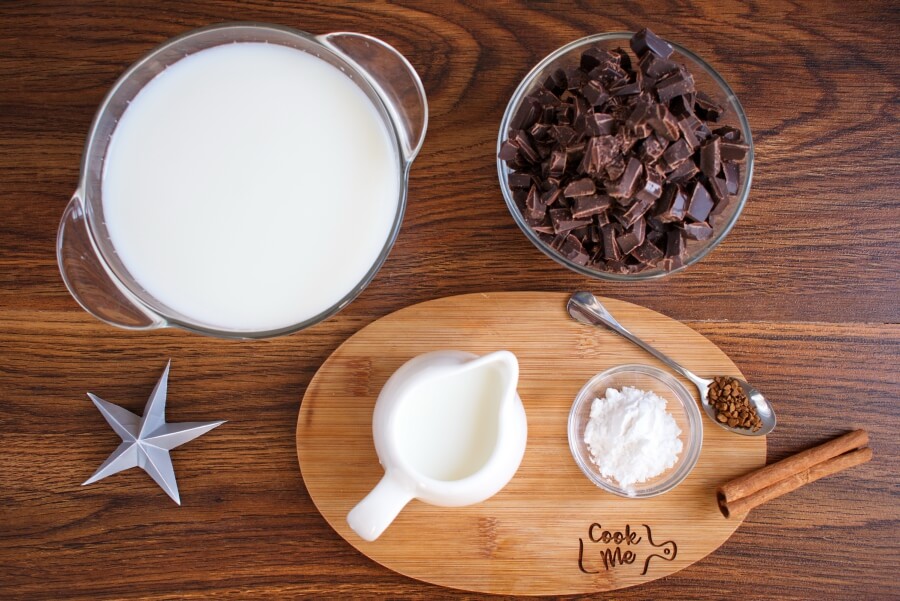 So, how to make French Hot Chocolate?
Steps to make French Hot Chocolate
Heat milk, cream, powdered sugar and espresso powder

5

Remove from heat

1

Add chocolate

1

Serve

1