Fresh Cherry Cobbler
For me, the thing that makes this Fresh Cherry Cobbler special is the fact that it uses FRESH cherries instead of canned. Every time I pop a cherry in my mouth, I am transported back to my grandparents farm which had a cherry orchard. Every summer we'd visit and I'd climb the trees with my cousins and eat so many cherries my lips and fingers would turn red! This cherry cobbler reminds me of a pie that my grandmother would make, except it's much easier than making pie! And I think it tastes better too!
It couldn't be easier to make this. I simply melt some butter in a baking dish. I add some batter on top and sprinkle over a mix of cherries coated with sugar. The key to this dish is to resist stirring all the ingredients together!
To make Fresh Cherry Cobbler, you will need the following ingredients: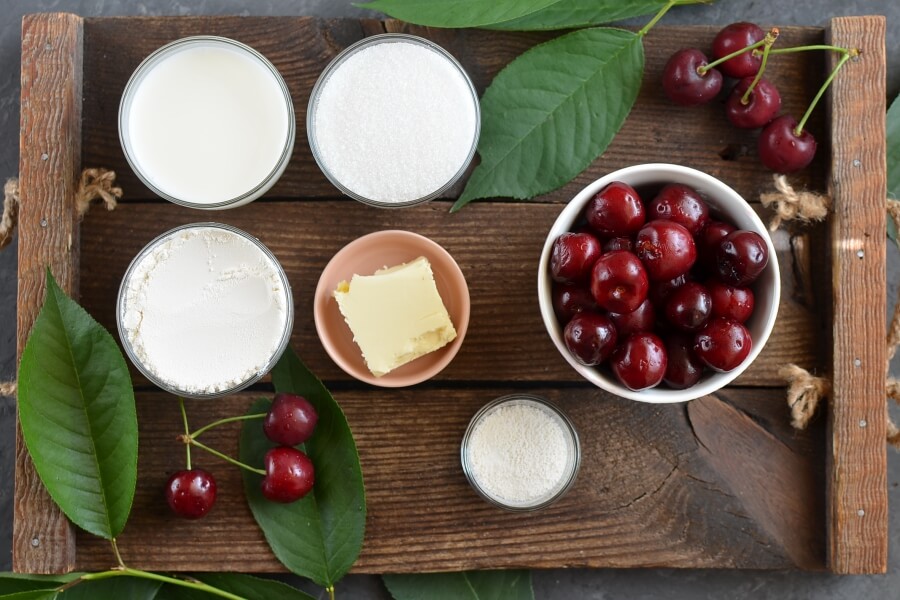 So, how to make Fresh Cherry Cobbler?
Steps to make Fresh Cherry Cobbler
Heat the oven

10

Preheat the oven to 350 °F.

Melt the butter

3

Mix dry ingredients

2

Add the milk

5

Pour the batter over the butter

2

Prepare the cherries

2

Place the cherry mixture on the batter

3

Bake

50

Serve

5