1¼ cups

Gruyère cheese

shredded

¼ cup

Garlic scapes

chopped

½ tsp

Black pepper

freshly ground

8 tbsp

Butter

cold unsalted, cut into pieces
Garlic Scape and Gruyere Biscuits
This Garlic Scape and Gruyere Biscuit recipe is full of all the good stuff! Cheese, garlic, buttermilk and melted butter just oozes out flavour in these biscuits. It is everything but healthy, however, I promise, they're worth every mouthful!
This traditional, southern biscuit is mouth wateringly good, just as is, or as a side to any salad of your choice, bringing in the veggies and the balance! My children also love the leftovers for breakfast, in the morning, with scrambled eggs and melted cheese! Just so yummy!
To make Garlic Scape and Gruyere Biscuits, you will need the following ingredients: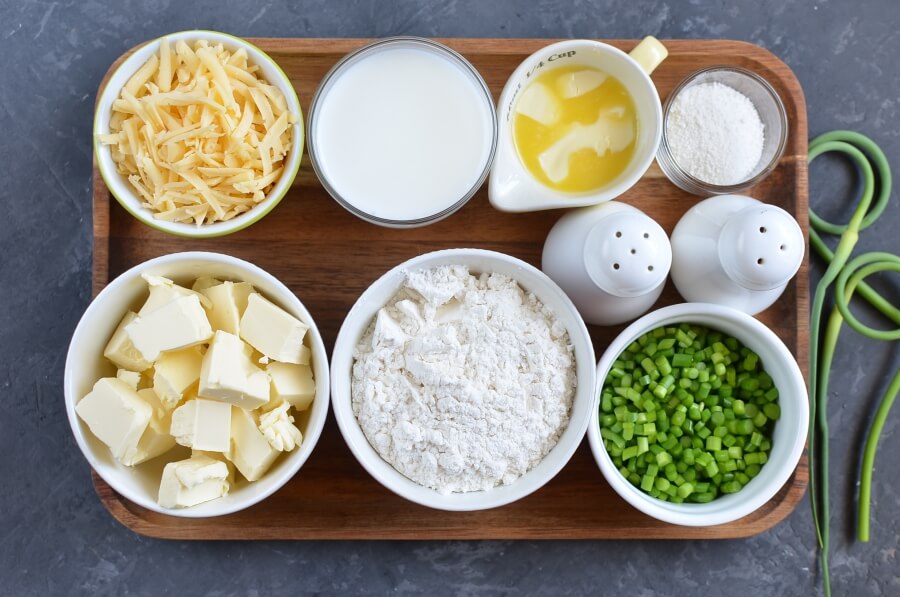 So, how to make Garlic Scape and Gruyere Biscuits?
Steps to make Garlic Scape and Gruyere Biscuits
Prepare oven and baking sheet

15

Combine dry ingredients

1

Add butter

2

Add wet ingredients

3

Cut dough into biscuits

10

Prepare a well-floured surface to knead the dough on, and knead about 4 or 5 times forming a large ball shape, in the end. Roll out the dough to a ½-inch thickness and using a 2½-inch cookie cutter, cut out the biscuit shapes, making approximately 14 biscuits. Transfer to the prepared baking paper and brush the tops with the melted butter.

Bake

20

Serve

10