Grilled Potatoes and Onion
Grilled potatoes and onion is my go-to side dish for any grilled meal I make. This is a simple recipe which turns out really delicious! All you need to do is slice the vegetables and make a potato and onion package by placing them in foil with some salt, pepper and butter. I usually make one package per person.
I grill these as a side to steak or chicken wings. This is a great recipe to prepare in advance, but remember to start cooking them early as they take around a half an hour to cook. When cooked, the onions are beautifully sweet with an amazing texture that complements the potatoes.
To make my version of grilled potatoes and onion, you will need the following ingredients: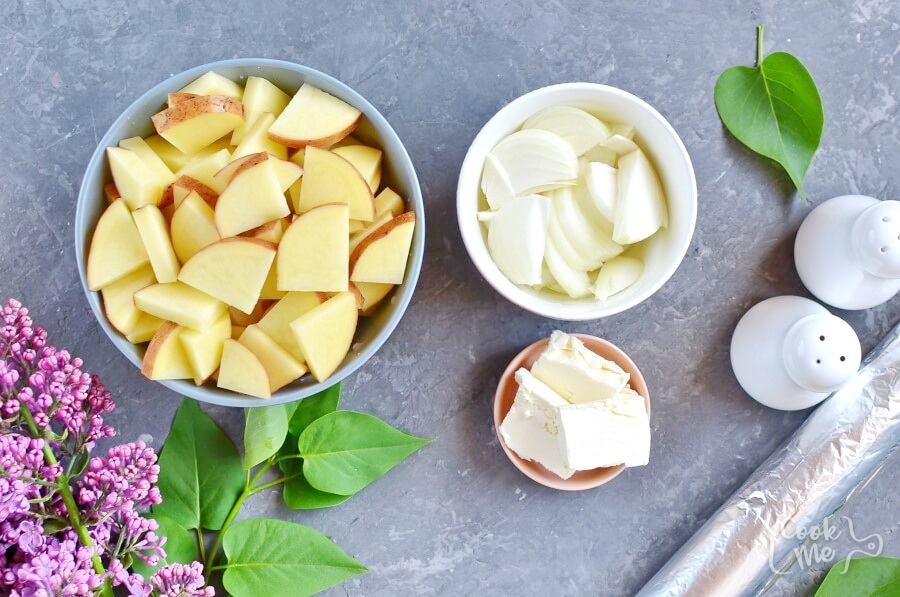 So, how do you make grilled potatoes and onion?
Steps to make Grilled Potatoes and Onion
Heat the grill

20

Heat up your grill to a medium heat.

Prepare the foil

5

Make the packages

10

Place on the grill

1

Cook

30

Serve

2