1 ½ cups

All-purpose flour

spooned and levelled

2

Large eggs

room temperature

2 cups

Persimmons

coarsely grated
Healthyish Persimmon Bread
The latest addition to my Fall kitchen is this Healthyish Persimmon Bread. My neighbor has a persimmon tree in his garden and he was picking the last of the fruit when I passed last week. He kindly offered a bag of these unusual fruits and I was delighted to accept them! Before they got too ripe, I decided to make this healthy loaf and it really worked.
To make this loaf, I started by melting coconut oil. Then I beat eggs and sugar together and added the oil. I gradually beat in the flour and greek yogurt before folding in the persimmon gently. 45-50 minutes in the oven and a delicious healthyish loaf emerged.
To make Healthyish Persimmon Bread you will need the following ingredients: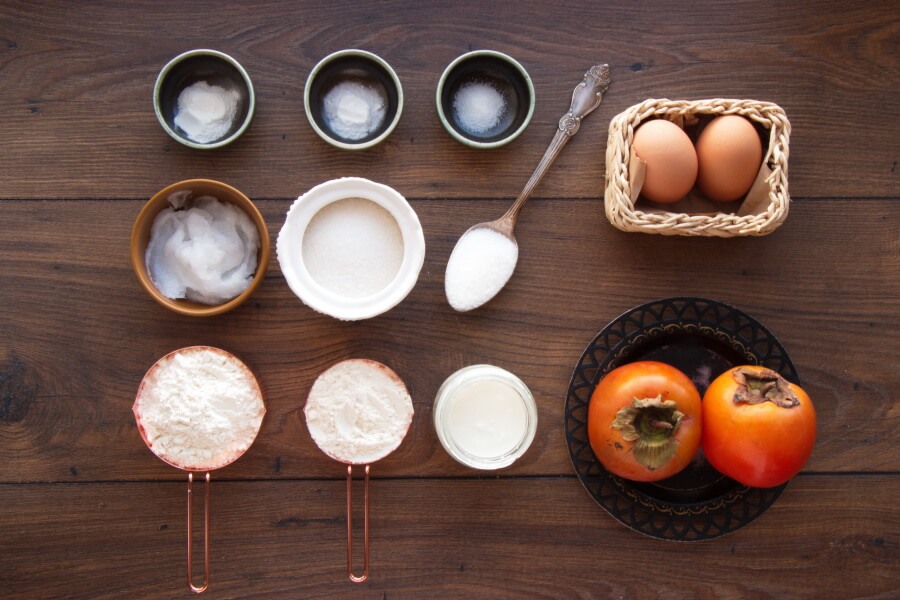 So, how to make Healthyish Persimmon Bread?
Steps to make Healthyish Persimmon Bread
Heat the oven and grease and line a loaf tin

5

Melt coconut oil

2

Mix dry ingredients

2

Beat eggs and sugar together

3

Add coconut oil

1

Incorporate flour mixture and yogurt in stages.

5

Fold in the persimmons

2

Bake

50

Cool

30

Serve